Scope of Work Template: Free Download & Tips for Using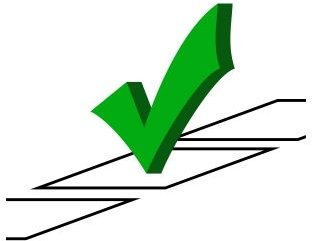 High Level Details
If you haven't already, be sure to download the corresponding free scope of work template from the Bright Hub project management media gallery. I'll be going through this template line by line so you know how to best complete your scope of work.
Before starting a project in earnest, you need to make sure you have a proper scope of work in place. The scope of work (SOW) sets up the high level goals of your project, lists milestones, communicates costs and ensures the right stakeholders are involved in the project. You also may want to review some of the common project management terms that will be used in this article.
Section 1 - Summary
The first section has three fields – Project Manager, Sponsor and Deadline. These are three important pieces of information that the entire project will hinge on.
Although the project manager and deadline fields are self-explanatory, a quick note about the sponsor. The sponsor will be a member of your management or executive team who will back the project. You are ultimately delivering this project to them and thus it is important to have a single person identified as project sponsor. If you need more funds, time or scope changes made, it will be the sponsor who gives you the thumbs up or down.
Section 2 – Scope of Work
The scope of work section is broken into three sections – the scope statement, deliverables and exclusions.
The scope statement should be a brief justification for your project. Why are you doing this project? What benefit will come to the company? Try to be as specific as possible using hard numbers if possible. Ambiguous statements like "We will greatly increase company sales" won't cut it. How much will sales increase? The sponsor needs a valid reason to back this project.
Deliverables are items that will be delivered as part of the project. Again, be detailed in explaining your deliverables. What tangible items will be delivered at the end of the project–documentation? Training? A fully installed software system?
Almost as important as deliverables are exclusions. Some project managers refer to these as 'non-goals'. In order to maintain tight control of your project you should think about what items you will not do as part of this project. For example, if you are building a software application, you may say that feature x, y and z will be included (listed under deliverables) but feature 's' will not be. Exclusions allow you to communicate a clear scope of work for the project by eliminating assumptions about what will or will not be included in the project.
Section 3 – Milestones
Your project should have a set of high level 'checkpoints' for the project to ensure you are making good progress. These checkpoints are called milestones. You may list milestones such as 'requirements documented', 'software development reaches alpha', 'software development reaches beta', 'software deployed'. These are by no means a list of work to be done – again, they are high level milestones to be used for high level project tracking.
Section 4 - Stakeholders
In this section you'll want to list anyone that will be impacted by your project – whether they will benefit from the end results or the project or if they will need to be involved in working on the project. This ensures when you call project meetings that you have the proper representatives from each group to ensure status is properly communicated and lessens the chance for surprises.
Section 5 – Project Cost Estimates
You may have the best project plan in the world, but without money you won't get too far. This section allows you to give estimates of both labor and material costs. It's up to you how you want to break it out, but generally it's good to at least separate labor from material costs.
Section 6 – Approvals
Until you have proper approvals, your project is nothing but a pipe dream. Be sure to alter the scope of work template to include as many approvals as you need depending on your organizational structure.
Once you have your document complete and approvals in place, the fun begins!
For a much more in-depth look at creating a scope of work, take a look at Eric Stallsworth's article on how to write a scope statement.
Image Credits: sxc.hu, bredmaker