The Ultimate Project Proposal Checklist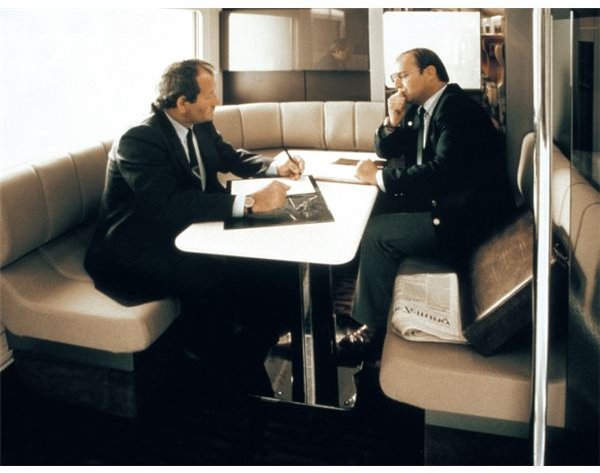 The Business Proposal Checklist
If you are in the midst of creating a project or have a project that's ready to be submitted for review, you might find yourself in a bit of tight spot trying to remember everything about the project. It's a pretty difficult thing to do and almost impossible to do unprepared so ready yourself with everything you have in order to provide a well-rounded and complete proposal by using the Project Proposal Checklist below.
Section 1: How is Your Idea Good or Better?
Do you have the support of your colleagues and administrators?
Does it fit to the goals and ideals of your organization or business?
How is it different or better than similar ideas?
Are there any alternative ways the project can be carried out? Why is your proposal the better choice?
Have you put any forethought into the end results of your project? How will you handle them?
Section 2: What Resources Will Your Project Need?
Do you have the necessary abilities to make your project successful?

Can you recognize and obtain the specialists to carry out elements you cannot?

Can the project be handled solely by your business or will you need outside help?

Are there any organizations that are interested in the project's ideals, goals, location?

Who else might be interested in your project?

What data do you have on potential sponsors and/or what data can you get?

What sort of funds, results, or other means of payment are you willing and able to give in return for sponsorship?

Do you have the time scheduled to write and review your project's proposal?

Do you have the time scheduled to dedicate to the project?

Do you have the facilities to house your project?

Is there anything unique or special to the environment your project requires?

Have you outlined the roles and responsibilities of those involved with the project?

Do you have contingency plan should a key member of project be made unavailable?

Are all the necessary roles filled?

Does your proposal's budget anticipate every cost and its sources for funding?

Does the budget show all the costs your sponsor will be charged, including sources to why it will cost as much as it does?

Can you justify unusual costs?

Does the budget show that you are aware of your sponsor's limits?

Does your proposal display financial efficiency of the project?

Are you expecting negotiation? Are you prepared to either negotiate yourself or find an organization that can assist?
Section 3: Review Your Proposal
Is your proposal formatted to the guidelines of your sponsor?
Have you met the sponsor's deadlines?
Have you identified any key subjects the sponsor requires for your proposal?
Have you re-read the above mentioned guidelines and deadlines for complete clarity?
Have you collected all the data you need, cited the appropriate sources, etc.?
Do you have or know anyone that will assist in putting your proposal together?
Have you arranged for graphics and mechanical support for your proposal?
Have you had a peer or peers review your proposal critically?
Is your proposal short and easy to follow? Does it logically progress?
Is the proposal readable by someone who is not a specialist?
Do the key elements (titles, graphics, etc.) stand out?
Is there a table of contents that organized the project accurately?
Are you using original graphics and images?
Are all attachments accurately cited and provided in your proposal?
Is your project proofread and assembled correctly?
Are you missing any required forms?
Section 4: Why Should The Project Be Done? What Are The Goals of the Project?
Do you show complete understanding of what your project aims to correct or improve?

Do you state the focus of your project? Do you state what you aren't addressing?

How much attention does the issue currently require? Do you have any references to back this up?

Who needs what your project will produce and how urgently do they need it?

Does the project have strong foundations in either or both theory and concept?

Can you actually solve the problem?
Section 5: Post Submission Checklist
Do you have enough copies of your proposal for your sponsors to review?
Do you know the sponsor's review schedule?
If your proposal is not accepted what can you do to improve your proposal?
If your proposal is accepted,what do you need to do to get started?
Credits
All images are used for promotional purposes only and are listed in the order they appear.
https://commons.wikimedia.org/wiki/File:ICE-V-Business_Compartment.jpg
https://commons.wikimedia.org/wiki/File:ManilaPaper.jpg
https://commons.wikimedia.org/wiki/File:Bellevue_Corporate_Center.jpg