Real Advice for the New Project Manager: Don't Believe Everything You Read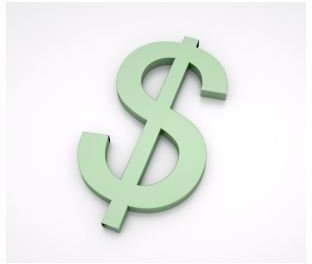 Pay Me First
For those fresh out of school, let's face it. That master's degree in business or project management wasn't free and you need a job fast to start paying back student loans. Alas, however, you worry about having true on-the-job experience—who will hire you? You must need more knowledge, right?
I found a few websites out there who draw you in by great search optimization (SEO) to help you find the right job and learn even more to aid you in not only finding the right career but how to avoid common mistakes. There is more than what you learned in school, right?
There are many websites out there run and owned by all sorts of professionals, but watch out! Sure they may have some great articles you can browse for free, offering lots of ideas and tips, but if you really want help—yep, you guessed it, you gotta pay for it. Most of these websites offer a free resources pages listing more ways you can receive advice and not surprisingly many of the links include the words, "I came up with this myself," or "My friend so and so provides this…." This is just one hand greasing the other, folks, so skip these. Why pay for more advice? Get a mentor instead.
Instead of paying for more training, the only valuable advice I find on these websites for newbies is to join the Project Management Institute (PMI). It's only $129 to join ($119 for annual renewals) and you'll get the latest edition of the Project Management Body of Knowledge (PMBOK) as part of your membership; and the option to join one of the many PM charter groups in your area on the cheap—some are only $25 to $35 annually.
So skip the pay-me-first offerings, more doesn't always mean better. The right advice, however, is more free than not so put that credit or debit card away unless it's to join the PMI.
The Top Five, Ten and Even Twenty Mistakes You'll Make
I love these websites too! Why? Well first off, most offer the exact same advice only switched around. As an example, one site's mistake two might be mistake five on another site. You'll go crazy reading all of them so don't try or you'll end up losing some self-confidence and even doubting your skills. Give yourself some credit here. Don't those alphabet soup letters behind your name mean something? Of course they do. And, I'd bet the farm (if I had one) you probably went through a project scenario or two so you do have some experience, even if it's not real life experience—that will come soon enough.
In fact, I did a Google Search on "project management mistakes" and found 8,250,000 million results in only 0.18 seconds. If you plan on reading all of them, you'll have no time to look for a job. You will have a gray beard and grandkids by the time you're done.
Show some confidence here. You studied because you love project management and you are a project manager, just one who needs a little history.
Not All Advice Is Good Advice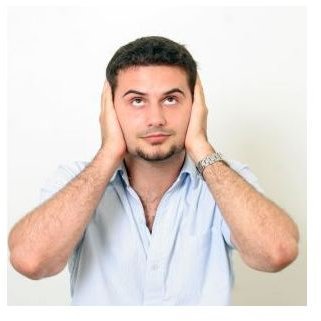 I found a post on the Best Advice I Never Got on the Project Management Tip's website written by Brad Egeland which reminded me of the plethora of advice I've seen on other websites, but may not always be the best advice.
No Specific Experience – There are those who criticize if you are a green project manager, you can't run IT projects if you don't have techie experience. Here, I disagree. A project is a project is a project—including the charter, the scope, the goals, the meat and potatoes, and the outcome. If you've got the right team, you don't have to be an expert on the project type. That's why you manage teams with tons of experience.
Be Afraid of Budgets – Apparently if you don't watch the project budget like a hawk it's guaranteed to rise—real fast and way over budget. Why wouldn't a manager monitor the budget? That was part of your training so yes, if you never look at project costs you could fall behind. But project expenses are part of PM in-depth training so most likely those new to PM will watch costs.
Forget About Scope Creep – Yes it is true scope creep runs at a fast pace. It is, however, possible to skip the advice some say, that you can't handle scope creep alone. Even new project managers know what scope creep is and if you learn how manage it correctly; you can forget hiding in the break room waiting for someone else to take charge.
No Praise – Then there are those experts who warn you'll never get the credit you deserve upon a project completion. I find this to be the opposite where managers take all the credit. Do reward and recognize your team, don't take all the credit.
Not Your Project – Finally, there are those experienced in PM trying to burst your bubble before it even starts! They offer if you work on many projects at once, you'll be forced to pass along projects to someone else before you have a chance to reach a good outcome. Unless you're managing three or four projects at once, which probably won't happen if you are a newbie, you'll most likely stay on the project until the end.
It is possible to find your management identity very quickly once you get a handle on teams and use the tools you learned to be an effective project manager, even if you're just a budding PM with no experience. Or, if you prefer, you can read those 8,250,000 million articles on the mistakes you'll make and if you do, you'll end up afraid—very afraid. Own it when it comes to your new job as a project manager! Your first step in the water of the world of project management may be a little scary, but it's not so bad that you'll fail unless you listen to all of those "expert opinions."
Resources
References:
PM Student – Resources Page - https://pmstudent.com/resources/
Egeland, Brad, Project Management Tips "The Best Advice I Never Got" retrieved at https://pmtips.net/?p=6084
Join the Project Management Institute at https://www.pmi.org
Free Resources:
PM Hut - https://www.pmhut.com/
iSixSigma - https://www.isixsigma.com/
Gantthead - https://www.gantthead.com/default.cfm
An Overview of the PMBOK - https://www.brighthubpm.com/certification/19525-an-overview-of-pmbok-nine-elements-of-project-management/
Image Credits:
Dollar Sign - Sxc.hu/7rains
What Not to Do - Sxc.hu/StillSearc