An Overview of PMBOK - The Nine Elements of Project Management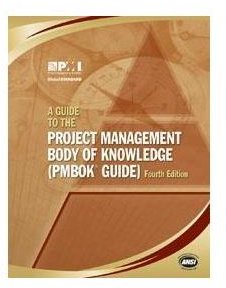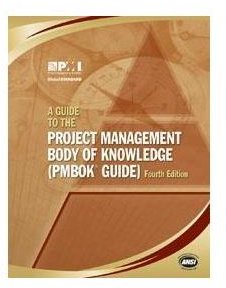 The Project Management Body of Knowledge (PMBOK) covers nine elements of managing projects. These areas are:
Project Integration Management

Scope Management

Time Management

Cost Management

Quality Management

Human Resources Management

Communications Management

Risk Management

Procurement Management
These nine areas are outlined with strategies on how to implement them.
Integration Management
Project integration management is a collection of processes that outline the project so that the venture is successful. Project integration management consists of seven steps:
Developing the project charter
Developing the preliminary project scope
Developing the project plan
Executing the project and producing deliverables
Monitoring the progress of the project
Integrating change controls in the project
Closing the project
Scope Management
Scope management deals with five processes meant to ensure that the project is self-contained and does not meander. The scope element section includes:
Information on writing the scope statement
Scope defining
Creating work breakdown structures
Verifying the scope
Controlling the scope
Time Management
A third element of project management PMBOK covers is time management. This element includes processes for:
Defining activity
Sequencing activity
Estimating the duration of activities
Estimating resource activities
Developing schedules
Controling schedules
Cost Management
Cost management deals with resources and budgeting. Processes included under cost management consist of:
Estimating costs
Budgeting costs
Controlling costs in a project
Quality Management
Quality management has to do with the deliverables of the project. The goal of project managment is to produce quality deliverables. Proceses of quality management include planning quality, assuring quality, and controlling quality.
Human Resouce Management
This element deals with all aspects of managing human resources, from resource planning to acquiring, developing, and managing the project team. Many articles on human resource management can be found on Bright Hub's Project Management Channel including Gary's "Employing Effective Resource Management at Your Company."
Communication Management
Effective communication is very important during the project management process. This element of PMBOK deals with who needs to know what, when. Processes covered by communication management include:
Communications planning
Information distribution
Reporting performance
Stakeholder management
Risk Management
Risk Management is a crucial element of managing a successful project. Risk management processes in PMBOK literature include:
Risk management planning
Identification of risks
Qualitative and quantitative risk analysis
Planning risk response
Risk monitoring and control
Bright Hub has a wealth of information on risk management in project management including Joe Taylor's Risk Management Series.
Procurable Management
Managing Procurables is the final element of PMBOK project managing. This element includes six processes. These six processes are:
Planning purchases
Acquisitions
Plan contracting
Requesting responses from sellers
Selecting sellers
Administering contracts, and closing contracts
For additional articles on PMBOK, visit the Project Management's PMBOK section by clicking here.