Risk Management: Planning Ahead and Preventing Project Failure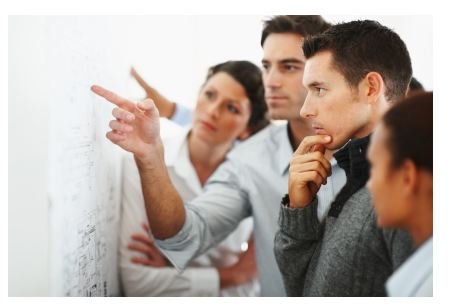 Risks vs. Effects
Throughout a project, managers can help their teams focus on the right actions by developing the distinction between risks and effects. Making the project late or failing to meet quality guidelines might look like risks to new team members. However, both of those events are actually effects caused by unmitigated risks. When brainstorming potential risks with team members, leaders should use probing questions to discover the root causes of potential negative effects.
Turning Uncertainty Into Certainty
Without risk, a project offers little potential for reward. Effective risk management requires identifying risks, measuring their potential for harm, and creating plans to deal with the threats. Although very few project managers have the skills to defuse all of the time bombs lurking within their initiatives, effective leaders marshal resources to help their teams overcome risk.
Scenario Planning and Risk Identification
One of the ways that effective project managers engage their teams is a process of identifying risks at the start of a new initiative. For many teams, this assessment occurs during the identification and preparation phases of the project cycle. According to risk management experts, the brainstorming period of a project is a perfect opportunity for colleagues to "shoot holes" in an idea, before those ideas become tied to a particular stakeholder or team member.
One method of identifying threats is to request a list of ten potential risk items from each member of the early planning group. Commonalities among participants can highlight risks that everyone worries about, but may not actually be the most perilous risks facing a team. Project managers may need to inject their own agenda items into the group list to make sure all possible risks are identified.
For teams that struggle to generate large lists of risks, scenario planning principles can be used for brainstorming as a group. Instead of simply asking participants to identify risks, leaders can guide team members through exercises that ask them to envision what project success and failure look like at specific points in the future. This abbreviated form of scenario planning can help highly successful groups connect with the idea of failure in a way that doesn't make them self-conscious.
This post is part of the series: Risk Management
Although companies use the phrase "risk management" to refer to numerous initiatives, project management professionals focus their efforts on predicting the events that might cause projects to fail. Appointing a risk officer, tracking risk, and reporting risk contribute to overall effectiveness.