Where to Find PMP Online Courses to Maximize Career Growth Opportunities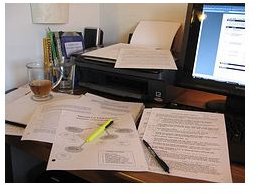 Why Take Online Courses?
PMI, or the Project Management Institute, offers a PMP exam four times a year. To ensure that project managers are prepared with a quantitative knowledge of project management from initiation to end it's best to prepare with some online courses prior to the exam.
A PMP certification through PMI offers a wide range of opportunities for managers to excel in business or government organizations or outsource themselves to companies in dire need of project success. Because PMI is well known and acknowledged worldwide, the PMP courses are streamlined with exacting principles utilized in many countries. Your business degree may have led you to your career but PMI certification develops and widens your chances of getting recognized and can often make the difference in who gets the job.
The Certification Process
First, you complete an online application, which takes approximately five days to review. Payment must be submitted to PMI in full. The next step is the audit process, and after this you have one year from the date your application was approved to take the multiple-choice exam. If you pass the exam, PMI requires you submit proof of certified credentials or project management courses that qualify in the certification process every three years.
Before you submit your application, you must have a four-year degree and a minimum of five years experience in the project management field. You can take PMP classes from many online companies before you take the test. These online classrooms not only provide PMP certification classes, they help prepare you for the test. PMI bases many of its questions on its textbook, A Guide to the Project Management Body of Knowledge or PMBOK.
Where to Find PMP Online Classes
Here's a list of just a few online websites that offer the PMP classes online to help you prepare for the PMP test:
Cheetah Learning – Their program consists of two courses, the exam prep and the PMP pre-course. You are assisted for two weeks by an online coach for both the two week exam prep and the four week PMP pre-course. The cost to take this class is $2,710 and they guarantee you will pass or they offer you a $750 credit to take another class from their organization.

Project Management Training Online – This Company offers two PMP training courses, the Premium Exam Prep Bundle that utilizes the PMBOK 5th Edition and the PMP Exam Simulator. This company is a PMI Registered Education Provider and offers a pass-test guarantee. Their guarantee consists of a free year of any online training or a full refund if you fail the PMP exam twice. Class prices range from $300 to $430.

RMC Project Management, Inc – A chartered member of PMI, you'll find all you need to help you prepare for your PMP certification. Their course uses the PMBOK, 5th Edition and offers 24/7 online training. Visit this website for interactive screenshots of courses. They also offer a guarantee for passing the PMP exam online and class price is $988 per student. You can also review lessons anytime at no additional cost.
Preparing for the PMP Exam
Before signing up for any PMP online course, read the Project Management Institute's PMP Handbook, which is available in .pdf format. Make sure you understand all the deadlines, testing times, and eligibility requirements. Once you're ready, enroll in an online course and register to take the exam at PMI.