What Are the Best PMP Exam Preparation Books?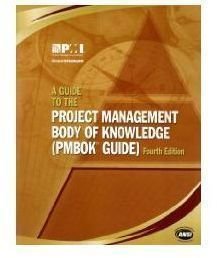 How Many Books Do You Need?
Do a quick search for PMP exam preparation books and you'll find quite find a list of them on the Internet. Most PMPs who have prepared and passed the PMP exam do suggest purchasing a PMP prep book. However, purchasing perhaps more than two could be detrimental to passing the PMP test and receiving your PMP Certification.
Is One Better Than Another?
To aid you in your study for the PMP exam, beyond PMP online courses, you can also purchase textbooks. The bible for the PMP exam is A Guide to the Project Management Body of Knowledge 5th Edition or PMBOK. You can find this book at Amazon or any bookstore. If you sign up for an online PMP course, most such companies offer a download of the PMBOK so inquire about paying money to one of these online websites before you purchase the PMBOK.
Read the success stories of project management professionals and they'll tell you not to purchase too many prep textbooks or your mind will turn to mush trying to decipher it all. It's easy to find recommended books that others recommend by joining a PMP exam forum such as Amazon's PM Forum (scroll down for the most recent posts and threads). Just keep in mind that while one may not be better than the other, some are rated higher–so read customer reviews.
The Top Choices
After searching through many project management blogs, articles, and reviews from Amazon, here are some of the top recommended PMP textbooks:
Tips for the PMP Exam
Deciding on one of the many PMP exam preparation books may be difficult, however, if you join a project management forum, as many PMP passers have recommended and read the PMBOK at least two times while complementing it with one text, you'll have a better chance of passing the PMP exam on the first try.
It is also recommended that you take the time to study each day and don't skip a day. Set up a regular study time and don't vary from that from day-to-day to help you keep on schedule. Finally, read the Project Management Institute's Code of Ethics and Professional Conduct as approximately nine percent of all questions on the exam are part of this text.