Project Management Distance Learning: Ideas and Resources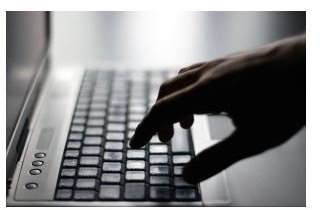 The Benefits of Distance Learning
Distance learning can be a great option for individuals who would like to improve upon their credentials while still working a normal work schedule (and without having to relocate to be near a university). Distance learning may include Internet components, or it could include traditional book learning. Most distance learning programs for project management do include an online component.
Before signing up for project management distance learning programs, review what your goals are. Are you looking for online PMP certification courses? Are you hoping to get a project management certificate? By being clear about what you want to accomplish when studying through distance courses, you are more likely to be successful in your studies.
Your Options
There are a variety options when it comes to distance learning courses for project management. Remember when I asked about your goals? It's important to take these into account when evaluating distance learning programs. You should also make sure to follow up on references for distance degree programs because you want to avoid a situation in which your credential originates from a degree mill (an organization known for producing degrees regardless of merit).
As far as places where you can obtain distance learning, you may want to check out the following resources:
Project Management Institute is the first place you will want to turn to for e-learning if what you are looking for is PMP certification. PMI offers a variety of e-Seminars that will help you to gain the knowledge you will need.
Aikona Academy is based in the UK and also offers an online training course and resources for receiving your PMP certification.
Watermark Learning is another resource for project management distance learning based upon the PMBOK Guide.
If you are looking for SCRUM or Agile certification, the following resources may be helpful to you.
If you are interested in Six Sigma distance learning programs, then you will want to look into the following programs:
Six Sigma Online is a resource for individuals interested in Six Sigma Yellow, Green, or Black Belt certifications. They offer programs for both US residents and non-US residents.
6Sigma.us is an alternative resource also featuring online training and resources for those wishing to go the distance learning route.
There are many other options for distance learning including online B.S. and M.B.A. degrees. The important part of selecting a distance learning program is to take your time selecting the program that is right for you.
Distance Learning Study Tips
Finally, once you have selected a project management distance learning program, you will want to ensure that you practice successful study tips to ensure a beneficial experience from your program. Here are some distance learning study tips to get you started:
Be committed to your online learning program. If you're not committed and dedicated, it will be hard to complete assignments in this loosely structured environment.
Set your own deadlines for completing assignments.
Practice effective time management strategies.
Put a priority on your study time.
Study when you are most alert.
Bookend studying with a friend - tell your friend you will study at certain times and have them check in on you.
By practicing effective study habits, you can make sure your project management distance learning experience is a beneficial one.