Where to Find Free PRINCE2 Foundation Sample Test Questions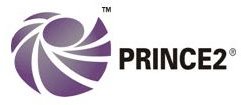 What Is PRINCE2?
According to the PRINCE2 website, PRINCE2 or PRojects IN Ccontrolled Environments is a "de facto standard used extensively by the UK Government and is widely recognized and used in the private sector, both in the UK and Internationally."
Like the Project Management Institute (PMI) both organizations offer teachings and guidance on project management best practices along with membership and networking benefits and those all-important certification tests such as the PRINCE 2 Foundation Test.
PRINCE2 concepts include business justification, organized structural project management teams, product or process-based planning, effective and manageable project stages, and flexibility components designed for each project in order to be successful.
Here on Bright Hub, you can also find out more information on PRINCE2 Project Management Software in an article by Ronda Levine.
If you're studying for the PRINCE2 Foundation exam, where can you find PRINCE2 Foundation sample tests to help you get a jump start on the exam?
Prince2 Logo courtesy of https://www.apmg-international.com/web/MultimediaFiles/P2_2009_LOGO.JPG
Free PRINCE2 Foundation Test Resources

If you perform a web search on sample tests for the PRINCE2 test, you'll find many hits, most of them from the PRINCE2 Foundation website. There are also a number of companies that offer training and sample tests—for a fee.
Beyond focused training and networking with successful test takers, here are some websites that offer PRINCE2 Foundation sample tests:
Beyond these three websites, the PRINCE2 Foundation also offers e-learning demos that consist of 8 sessions to help you better understand this methodology.
Prince2 Logo courtesy of https://www.globalprojectperformance.com/public/image/PRINCE2.jpg