PRINCE2 - Web-Based Project Management Software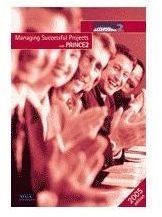 What is PRINCE2?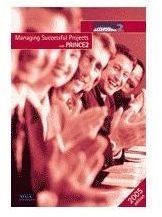 PRINCE2 is a non-inclusive system for tackling project management. It requires that the projects are finite, have measureable and defined business products, have actions that correspond with the achievement of business products, have an amount of already defined allotted resources and have organizational structures where delegation of responsibilities for the management of the project occurred already. PRINCE was developed in the UK. The acronym 'PRINCE' stands for Projects in Controlled Environments. It is the British version of the American PMBOK Guide Standards.
PRINCE2 promises to increase productivity and get your projects off to a smooth start. It also promises to increase communication between the various stakeholders working on the project. Naturally, like most project management systems, PRINCE2 causes the project management team to clarify and monitor the requirements and milestones of the project carefully.
The process of completing the project forms the base on which PRINCE2 methods rest. This process will define the various responsibilities managers have with respect to executing the project once defined. Steps of PRINCE2 project management include: Initiation, Keeping logs (quality, issue, and lessons learned), Managing Stage Boundaries, Managing Product Delivery, and Closing the project.
PRINCE2 is not radically different from other Project Management methods. It relies upon metrics, and a specific process for actions taken. What PRINCE2 does not do is instruct the user in management methods – it assumes that the end user will already be versed in management basics.
Is PRINCE2 for you?
PRINCE2 is a method for project management. The book describing the processes is readily available. There is much support available for learning to conduct projects with a PRINCE2 framework. Because the structure of PRINCE2 project management methods is similar to other familiar methods, the learning curve for this program is not steep – if you have a project management background. The idea of utilizing various logs – including the lessons learned log – is quite appealing. Even if you do not adapt the entire system as a whole, I recommend reading the book. It is another great resource for those beginning their project management journeys, or for those who wish to bone up on project management methodologies.