Learn About Managing Process Improvement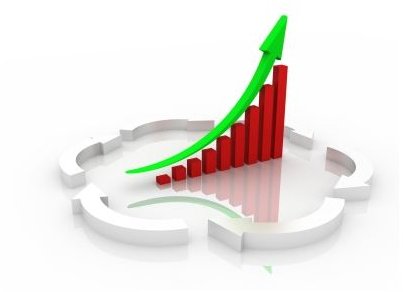 Explanation of a Process
A process may be described as a sequence of interrelated activities, with inputs converted into outputs. In business, a process can be explained as a group of tasks that are related logically. The activities are performed to create distinct deliverables, or results. Process analysis is a methodology that assists in managing process improvement.
The Project Management Institute, commonly known as PMI, has identified five process groups that contain 42 processes, which are considered global best practices in project management. These processes relate to nine knowledge areas. Examples of processes include development of a quality plan, identification of risks, conduct of procurement, etc. Some processes may not be of much significance in a particular project, but the same process may be extremely important in another project. Thus, the nature of the project environment determines the significance of processes.
Process Improvement Techniques
Process improvement is initiated to produce changes that are designed to reduce costs plus improve product quality and scheduling. This method uses suitable techniques to achieve the desired objectives of improvement. Process improvement is applicable to all disciplines, including software, construction, financial transactions, etc. Some of the process improvement techniques are mentioned below:
Six Sigma: This technique is essentially concerned with the enhancement of product quality through the elimination of causes responsible
for creating defects in a product. Initially, the problem is defined precisely by applying suitable tools. A proper definition of the problem facilitates process improvement. The existing state of the defect is determined and quantified by process analyses. Finally, the root causes of the problems are removed, and the process is reverted to business. Renowned companies like General Electric have successfully applied this methodology to their business.
Benchmarking: Benchmarking is a technique used for the comparison of cost, productivity, quality and other product features with the industry standard. The apparent organization state will be visible, indicating areas that require improvement. This method will facilitate a business to struggle and enhance the product quality to meet the established standards.
Performance Improvement: This technique examines the process output and changes the quality to improve the output. This method is like benchmarking. However, it does not compare the quality to industry standard, but a comparison is carried out of the output quality to the earlier results.
Theory of Constraints: Initially, the factors or constraints that prevent the achievement of objectives are identified, and subsequently techniques are determined for using the constraints beneficially. Each constraint is maximized to enhance the benefits.
Capability Maturity Model: It consists of recognized principles to examine functionality and maturity of software. It includes software evaluation strategies and the processes involved. The model has several layers that permit a methodical software evaluation.
Image Credit: freedigitalphotos.net/jscreationz
Process Improvement Benefits
The number of organizations using process improvement techniques is increasing rapidly because of their enormous benefits in the disciplines of finance, quality, cost, schedule and other fields. A consistent process improvement technique permits a close assessment of the work being performed. When subject matter experts are involved in managing process improvement, they can jointly concentrate on the reduction of improper utilization of resources and time. The result will be that projects are completed most economically and with a top quality result. Applying suitable techniques reinforces teamwork. Use of group wisdom, proficiency and effort is a reliable technique for process improvement.