Creating a Change Management Plan: Info to Help You Build, Implement, and Maintain a Successful Plan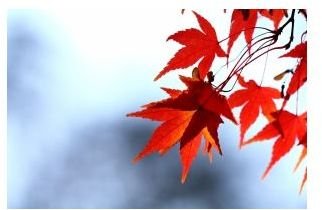 About the Methodology
As every successful project manager knows, the only thing certain in any project is change. If you're in the field, you probably deal with changes every day. But, dealing with change and managing change are two different things. Which begs the question, "Just what is change management?" After all, if every project endures change, isn't project management, in effect, change management?
Not really.
In fact, while project management theory follows a fairly defined set of steps (from Initiation through Closing), there are actually several approaches to change management. This is actually a little "off-putting" to many project managers who have been trained to follow a defined set of steps. Fear not, you can measure your success by evaluating your own change management methodology by developing some success factors. These success factors act as your mission statement as you create your change control process and apply change management theory to your projects.
Change Strategies
Once you have your change management theory down, you can move on to employing change management strategies at your company. To start, you'll want to make a list of questions and answers that will help you build your own strategy. Learn what questions you should ask yourself as you build your change management plan in the article Change Management Strategies.
As your custom strategies begin to take shape, part of building an effective change management plan is successfully analyzing and accounting for risk. In fact, a good change control plan helps you deal with the risks that always unfold with any project change.
Of course, in any change management model, communication should be placed in a high priority position. And, not just any communication – the key is implementing and adhering to effective communication. You'll want to outline your best-case scenario for when, who and how often communication should occur in order to be deemed "effective." Remember, you're building a plan that represents goals for your company.
Creating and Implementing the Plan
How do you get started? It's simple, really, if you tap into your pre-existing project management skills. One of the first rules in project management is to learn from others that have already been down the road you're about to travel. The same principle can be applied to creating your first change plan.
In fact, you can even download our free Change Control Process guide, which is a useful starting place in creating your own strategy and plan. started with something to work off of. This guide, will help anyone set up effective change control process with ease.
Once you have your plan and process in place, it's important to continue to adhere to the rules. Often, this can feel more challenging than the actual plan development. For some great ideas on helping all of your stakeholders and team members adhere to the defined rules, we've include some helpful Bright Hub resources in the reference section below.
Prepare for Change Resistance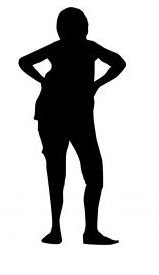 Along with developing your change control plan, you will need to prepare yourself for change resistance. Many teams enjoy the old standards of completing projects or processes and change means they'll have to do things differently.
Resistance won't just come from internal stakeholders either—you need to prepare external stakeholders and inform clients when new ideas or processes will become the norm.
Great project managers easily recognize the signs of resistance and can work with both internal and external resources to aid them in understanding the need for the change.
Stick to the Plan
Managing change doesn't need to be "just another thing on your project management checklist." Instead, use the change management methodology to guide how you deal with change in your projects. Often, just having a set of rules by which you and all involved team members and stakeholders can follow makes it easier for you to deal with the change that will inevitably crop up in your projects. This way, you can focus more energy on planning and monitoring and less energy on fighting fires.
References
Helpful Bright Hub Links:
Overview of the Change Management Methodology
One-Stop Guide on Change Management
Dealing with Change Resistance
Example of a Communication Plan
Image Credits:
Autumn Leaves - Sxc.hu/nossirom
Angry - Sxc.hu/mzacha