The Creativity of the Change Team: Project Management Versus Change Management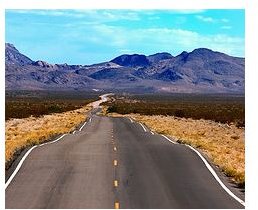 Incorporating Creativity
For many organizations, the cut-and-dried function of a project management team does not satisfy decision makers at all levels. What happens when a company's brand or even their corporate culture results in a level of creativity integrated into their processes?
Say What?
One example is an advertising agency. You'll find administrators, fiscal supervisors, human resource coordinators, and safety directors on its staff roster–people who operate from a cut-and-dried set of rules. For them and for the directors of other departments, the order of business is a clearly paved road leading into an orderly, progressive future.
But, for the artists who create campaigns for clients and the marketing people who sell a vision to them, the project management approach is unsatisfying. Their best work is done, perhaps, utilizing the dynamics typical of a change team.
The same thing applies to social service organizations. These types of agencies are coordinated by managers who set dates, appoint staff, and identify tasks, all of which guide the agency toward goal completion. But, people who work in these businesses or similar humanities atmospheres feel thwarted by the structures of project management.
Well, Let's See…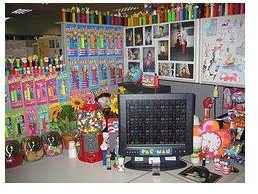 Why do these people function so well when they're part of a change team? By nature, the people who choose social services, humanities, or artistic vocations exhibit predominantly gregarious personalities. They reach maximum functional efficiency when they are bouncing ideas off one another. They will imbue a given project with a personality, give it a name, and nurse it along like a baby.
This is not by any means a negative thing. It simply reflects an aspect of their artistic function, which is why they were appointed to their positions in the first place. Without the vision that they create, the mission of the agency or company is diminished. And we're not saying that the fiscal people, to use them as an example, are not creative. Just look at what they can do with numbers!
In the end, however, which of these styles works best for you? Many administrators believe that the ultimate plan for success depends on synergistic co-function between these diverse personality types. For maximum efficiency, the agency or company administrator can appoint a project manager, but the project manager succeeds by incorporating change management success factors into project schedules. Let's see how this will work.
Plan-Do-Study-Act
Many health care administrative professionals across the country adapt the plan-do-study-act model for their change teams. This model, initiated by a statistician in the 1920s, has demonstrated a high rate of success in focusing a change team's energy into a cyclic maneuver that guides them to rapid progress.
Before they get to that cycle, they have to identify the problem and set a standard that will tell them they have made a change. Let's say that a group of social workers interacting with juvenile delinquents would like to see improvement in behaviors. They determine this can be accomplished with better staff training, and if they can reduce behavior incidents by 25% then they have a measurable success.
When they enter the cycle, there are four steps: For the "Plan" they put together training priorities, such as improved orientation for new employees, adjusting staff levels at various times of the day, and providing better access to professional seminars. For the "Do" portion, they actually initiate these steps for several weeks. Next, they "Study" the results: Are behavior incidents reduced? If not, they "Act" to revise their initial "Plan."
The New Synergy–It Can Work for You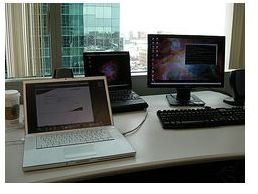 Suppose you are dealing with a 13-week project management schedule leading up to a hospital accreditation site survey. You can utilize the change team's input to identify patient care improvement goals. If you are leading a project to plan the next year's fiscal budget, you can incorporate a change team's suggestions for successful client retention.
So you don't really have to choose between change team stylism and project management processes. The vital function of the project manager is to incorporate a platform for change team presentation into all project management windows. You can also utilize a project management workbook with a worksheet identified for links to pertinent resources or communications. If you are debating the virtues of project management versus change management, let the creativity of the change team be the spark for improved project processes!