Understanding Project Portfolio Management Basics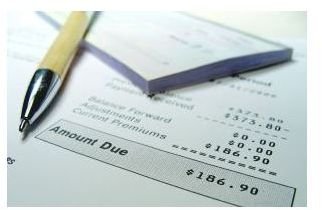 Project Portfolio Management Systems
In an effort to streamline processes, organization is essential across all active projects. Knowing project portfolio management basics will help keep work in order and remain on task with the various projects. Some solutions include measuring all available resources of the organization to align them with business goals. Resources that aid in keeping on task consist of the availability of manpower and financial backing. Project portfolio management (PPM) involves a strategic decision-making process with an outline of ongoing projects that are monitored and prioritized continuously. This helps ensure that projects are in line with the business objectives and remain on budget.
Basics of Project Portfolio Management Systems
The basics of project portfolio management are to provide information and statistics across all active projects. This will help to shift priorities and realign goals in order to ensure that every project is in order and costs are kept at a minimum. Project portfolio management and prioritization are the first steps in organizing the structure of active projects. This step is essential in helping to understand and manage information. It also determines which project should receive top priority.
Management of information reporting in order to minimize risks is the key to the success of all projects. Collective management of portfolios and programs makes it easy to share information and reports between projects. When planning portfolio management systems, there should be a combination of resources available in relation to skills, technology, and office space. Create an environment that will inspire workers to put forth their best effort.
Objectives of Project Portfolio Management
Project Portfolio Management allows an organization to work in a concerted effort to streamline more than one project at a time. You can then determine whether to continue with certain projects that remain consistent with business objectives. Decisions and feedback from PPM may differ from a project's goal because the main purpose is putting the overall needs of the business first. There may become circumstances where resources are better allocated elsewhere. The purpose of creating objectives is to give prioritization to the project that is most important. This also helps businesses keep up with data collection and reporting.
Benefits of Project Portfolio Management
Communication on all aspects of active projects such as costs and program details is significant to their success. Combining the resource data available on these tools helps prioritize objectives. Project portfolio management helps to relieve the project manager of these tasks, allowing him to focus on more important aspects of his projects.
To keep in line with the basics of project portfolio management, develop project plans with clear objectives and scheduling. Ensure at all times that each project remains on task with goals, strategies, and business objectives. Record actual hours of team members to demonstrate accountability and allow for interchanging of duties between projects. This will also show where a project may have been overextended with details such as excess overtime hours, overuse or under-use of resources, and individual commitment to goals.
Image Credit