Highly Rated Project Portfolio Management Books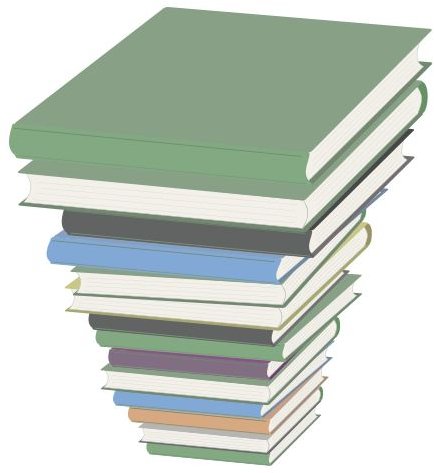 Top Five Project Portfolio Management Books
Projects are the heart and soul of businesses. This implies that businesses need to do project management properly to make sure that they will maximize every business operation they have to do. One of these working procedures is analyzing and managing proposed projects also known as Project Portfolio Management or PPM.
If you are not familiar with PPM, it mainly focuses on several attributes within a project such as overall costs, the amount of resources that must be used in order to make the project possible, proposed project timelines, and much more. Aside from independent project attributes, PPM is also done with finding several relationships with other projects.
Reading project portfolio management books and guides is a good way for businesses to know how to do PPM properly. This means they have to find the right books to serve as their reference in doing this procedure. The following are the top five books in the market that can be helpful in doing project portfolio management and are highly recommended by many buyers.
Advanced Project Portfolio Management and the PMO: Multiplying ROI at Warp Speed
This book is written by Steve C. Rollins and Gerald I. Kendal. It offers comprehensive information about different strategies and processes so that you can do effective project portfolio management. Aside from this, the contents will also teach you about four specific processes that will help tweak Project Management Office (PMO) procedures. This is also a good book for you to buy since it has a number of different case studies for businesses to use as references and gives you ideas about evaluating your own PMO processes, making them better than before.
The Program Management Office: Establishing, Managing And Growing the Value of a PMO
This book written by Craig J. Letavec will teach you appropriate management procedures for different types of projects in terms of size. This means that whatever business you have and whether it's an established or start up business, you will get the right PPO procedures helpful for you. It will help companies optimize and standardize their overall PPM within their operations. This book also gained positive review from Gerald Kendal, one of the authors stated above.
Project Portfolio Management: A Practical Guide to Selecting Projects, Managing Portfolios, and Maximizing Benefits
Written by Harvey A. Levine, this book lists a lot of different tried and tested practices in PPM. The good thing about this book is that you will feel it understands how your overall business or company procedure works, thus, making it easier to apply to your business. It also discusses a lot of points about challenges connected with PPM like ranking benefits and value, implementation of PPM, portfolio management at its best, and others.
Portfolio Management for New Products
This book by Scott J. Edgett, Robert Gravlin Cooper, and Elko J. Kleinschmidt will help companies know the right funds that they have to allocate in terms of the product line and the overall project based on their gross investment. This book may not have all the answers that you and your company may need but it will still teach you good PPM procedures beneficial for your operations.
Project Portfolio Management: Selecting and Prioritizing Projects for Competitive Advantage
This is a compilation or collection of several papers focusing on overall PPM. This book has four sections that discuss different PPM tools and techniques companies may find effective for their company. The benefit of this book for you is that they are based from personal insights from different authors and will help you find the right procedures suitable for your company.
These are just five of the books known for improving project portfolio management. If you are among these business professionals, you may want to check out these books to boost your PPM to its best based on its overall nature.
Additional Reading
To learn more about what a Project Management Office (PMO) is and its other functions, continue reading these Bright Hub articles: What is Project Managment Office and Why Is It Needed? and Understanding PMO Roles and Responsibilities.
For more details - you may also wish to visit www.project-portfolio-management-book.com to get further suggestions of books pertaining to Project Portfolio Management. There you can read more details that can be helpful for you in getting to know these great books.