Continuous Improvement Activities for Every Project or Business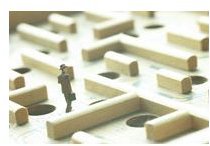 Overview of Business Ideals
We begin this examination of business standards that are worth trying to achieve with the history of where continuous improvement principles came from. Following that are some definitions about management ideals, an outline of some activities to work on, and we end with the basic steps required for continuous improvement activities, namely the 4 m's: measure, manage, monitor and maximize.
Kaizen Started It All
Over 60 years ago after World War II, the Japanese developed a philosophical approach to business that would improve all functions within manufacturing, engineering and other industry processes with a bend toward ingenuity and service—and it's referred to as "Kaizen."
This philosophy quickly became practice and was applied to everyone and everything under the company umbrella from assembly line workers to customer service and on up to the CEO and management. Americans transformed that buzzword to "continuous improvement activities" for Total Quality Management and implemented the program in health care, banking, and life coaching, to name a few.
One Key Principle: Measure
There is an Eastern saying, "To know the road ahead, ask those coming back." When undertaken, this means that looking at the successful solutions of others helps to inform and humble us, so we can adopt the role as of a student learning from an experienced teacher. Continuous improvement is often thought of as a quality methodology, for example, it could focus on improving customer satisfaction by examining standards and then providing incremental improvements for a Total Quality Management scheme. It also removes waste and unnecessary activities.
One key activity presents itself here: Measure
Workers should research success stories of companies that are already using continuous improvement. They need to know how to: conduct a root cause analysis and review the resulting actions.
Definition: A root cause analysis is: identifying the cause that underlies a variation in performance, including the occurrence of a sentinel event. For example, it is much like detective work. You have a crime scene and need to work backwards. In business, with an equipment failure for instance, you might take it all the way back to a description of the equipment, the quality of the product, and the product's history of performance.
Total Quality Management: Manage
Author John Miller once said: "If you want to prosper for a year, grow rice. If you want to prosper for a decade, plant trees. If you want to prosper for a century, grow people."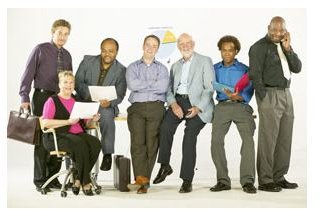 Team-Up: The greatest rewards for continuous improvement activities begins with its teams. The company mandates at Harley-Davidson, for example, say it best: "An environment must be created that makes continuous improvement an activity that the supply chain wants to do, not something that is just a requirement of Harley-Davidson."
Activity: Solicit commitment from all employees at all levels within the organization. An action-oriented quality culture with a can-do attitude and the willingness to dig-in and do their part must be developed within the organization—first to survive but, more importantly, to thrive.
Define a Measurable Objective: Monitor
Identify: Identify an area where improvements can be made. These problems of concern are based on team brainstorming, recommendations, and other various analysis techniques. The mindset for this activity requires that this be a "customer-driven process" but recognizes that all aspects of a business can be improved. Part of these continuous improvement activities will be to increase the effectiveness of the organization by fulfilling a quality policy and utilizing quality objectives.
Activity: Identify an area where improvements can be made. Look at areas from different perspectives: the role of the supplier and the role of the consumer. How does it play out for each?
Analyze the issues: Once an improvement project has been identified, a measurable objective needs to be defined.
Activity: Assign a team to gather baseline information—a snapshot in time of a position or indicator recorded prior to the project's influence. (Appoint a steering committee to follow all ideas from conception to completion.)
Development Phase: Maximize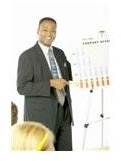 During the development stage, you will brainstorm ideas to help achieve the objectives of the improvement project.
Design: Take action to change direction. Develop an action plan including a target completion date and responsible parties. A typical development activity: Remove wasted efforts or eliminate unnecessary activities that slow a department down.
Maximize Activities:
Write up plan and make it accessible
Deploy best practices
Keep projects focused on objective
Use individuals with leadership skills who can add value to the process
Evaluate and Continue to Maximize
Activity: Think about being dynamic (ongoing), not static_,_ as you: build in measurement tools, manage your teams, monitor implementation, and evaluate and maximize measurements—as compared to the original baseline.
A Real Business Example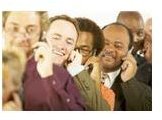 Example: Company: Becton Dickinson (BD). According to their definition on the website, "BD is a leading global medical technology company that develops, manufactures and sells medical devices, instrument systems and reagents. We are focused on improving drug delivery, enhancing the quality and speed of diagnosing infectious diseases and cancers, and advancing research, discovery and production of new drugs and vaccines. BD consists of three segments: BD Medical, BD Diagnostics and BD Biosciences."
A BD 2008 project (and ongoing)
Objective:
Scope: Three core business activities within consumer services:
1. Call Center Operations
2. Consumer Fulfillment: satisfying the product needs of consumers
3. Healthcare Professional Fulfillment: satisfying the product needs of the healthcare professionals and staff
Reports: For each of the three process areas:
Processes were documented
Issues and opportunities identified
Metrics established to better understand and manage the future
Work Completed: For each of the process areas, top down flowcharts, cross-functional flowcharts, system maps and system issues were defined and drawn out. After analyzing these diagrams, operational problems were discovered including the root causes, and recommendations were developed to reduce or eliminate performance gaps. The company had originally received good feedback on customer services, but after documenting the business practices and procedures, issues between different staff members were noticed.
After looking at business metrics—measurements used to gauge some quantifiable component of the company's performance, such as return on investment (ROI), employee and customer churn rates, revenues and so on—along with doing a business expectation analysis, a new positive effect was achieved.
Remember, the basic steps required for continuous improvement activities are measure, monitor, manage and maximize.
Reference & Resource
Articles:
Big Dog and Little Dog's Performance: https://www.nwlink.com/~donclark/perform/process.html
McNamara, Carter MBA, PhD. "Continuous Improvement definition": https://managementhelp.org/org_perf/org_perf.htm
"Continuous Improvement Requires a Quality Culture": https://www.scribd.com/doc/10203505/Continuous-Improvement-Requires-a-Quality-Culture
Success stories: https://www.odgroup.com/success_stories.asp
Becton Dickinson https://www.bd.com/
Books:
Imai, Massaki. Kaizen: The Key To Japan's Competitive Success, McGraw Hill/Irwin, 1986
Harrington, H. James and James S. Total Improvement Management: The Next Generation in Performance Improvement, McGraw-Hill, 1994
Photo Credits: Clipart.com author's own account