What is Value Engineering in Continuous Improvement?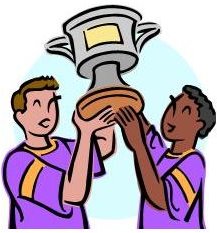 Increase Quality, Decrease Costs
Value Engineering is a systematic method for analyzing a design, product, process, project, or construction to improve performance and quality, while reducing the associated costs. Essentially it is a part of the Continuous Improvement domain. As is true for most continous improvement initiatives, there needs to be some pre-requisites in place in order for such initiatives to be successful.
Pre-Requisites
Value Engineering works best when there are incentives given to people to provide more value. As a result, many organizations have Value Engineering Programs that motivate people to practice Value Engineering. To understand the need for such program, let's take an example.
Suppose a contractor has won a tender to construct a road. The tender is worth, say, $100 million. As a contractor, you would want the
tender amount to be higher so that profits are higher. In this case, the contractors will not practice Value Engineering, simply because it is detrimental to their bottom line. However, consider tweaking this scenario by adding a Value Engineering clause in the tender that states, "figure out a way to reduce cost without sacrificing on the product and you will be rewarded X dollars." In this case, the contractor has an incentive to practice Value Engineering and ultimately the Life Cycle Costs of the project will reduce. This leads to a Win-Win situation and to continuous improvement.
After you have the incentives in-place, you can then apply Value Engineering. The phases in Value Engineering are:
Determine Requirements
Conduct Workshop
Perform Evaluation
Determine Requirements
In this phase, you will determine the requirements of the Value Engineering. Therefore, you will select a proposed design or an existing product/process that needs to be value engineered. You ask questions, which will help you determine the expected function/behavior of the new system or existing system. Here are some key questions that will need to be answered in this phase: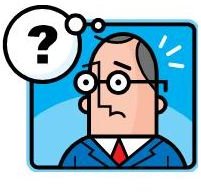 What does the system do?
What should the system do?
What else can the system do?
What should the system NOT do?
What is the current Life-Cycle Cost of the system?
What is the expected Life-Cycle Cost?
Are there any economic factors that need to be considered?
PMP Prep: Do you see similarities between this phase and the Collect Requirements process of the Scope Management knowledge area? Also, do you see how asking such questions can help in continuous improvement?
Conduct Value Engineering Workshop
During this phase, the main objective is it to determine the multiple paths that can meet the requirements. For example, for Value Engineering initiative on projects may require you to explore crashing or compressing a schedule as alternate paths. In the workshop, set an evaluation criterion so that you can evaluate each path against the criteria. The criteria is necessary for continuous improvement. To conduct a successful workshop, follow effective brainstorming practices.
Perform Evaluation
In this phase, you will evaluate each alternate path in terms of costs and the ability to meet the requirements. Conducting a SWOT analysis will help you determine the best path. Ultimately, the client will make the final decision based on your proposal.
Client Communication Best Practice: To convince, you need to provide your reasons for selecting a path. Face-to-face communication is the most effective form of communication. Therefore, do not just send the proposal and expect the client to wade through the pages. Rather, have a face-to-face meeting or web conference and then leave the client with the proposal. In the meeting, you can provide your approach to Value Engineering and the proposed solution.