What Are the Best Office Meeting Food Ideas to Keep the Crowd Awake?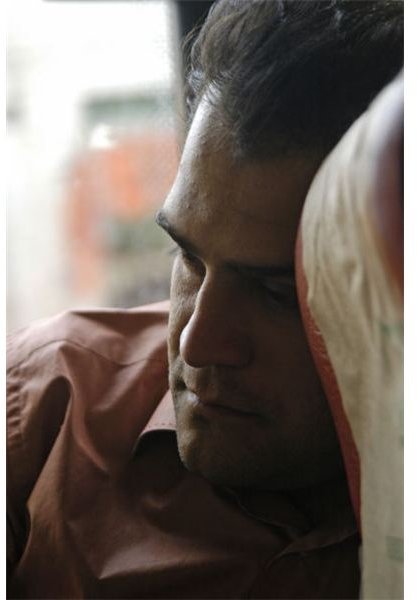 Office Meeting Food Ideas
[caption id="" align="aligncenter" width="600"]
Sure most meeting attendees would love a pizza with all the toppings, some burgers or burritos and a side of French fries. Unfortunately, these are not energy or super foods and will only tire out the gang and you'll lose their attention and focus. Sugary drinks like soda might sound good, but those with too much caffeine might make the crowd jittery or offer up a sugar high only to bring a sugar downer in a few hours. Office meeting food ideas should include foods that are healthy, the super foods, and some drinks to keep your crowd awake and focused.
Drink Up
[caption id="" align="aligncenter" width="600"]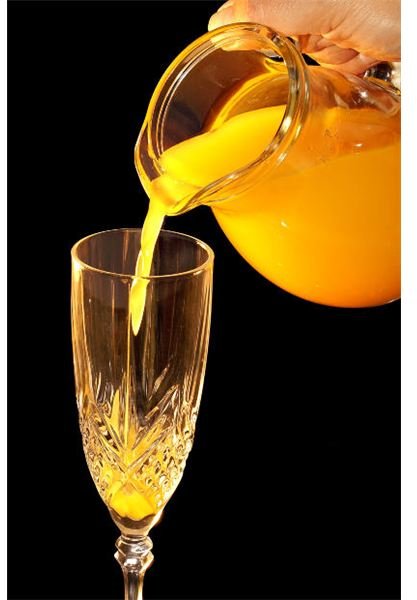 Orange Juice is a Pick Me Upper[/caption]
For morning meetings, offer some coffee or tea (decaffeinated as well as the strong stuff), orange or apple juice and bottled water. Meetings that last all day can also benefit by these drinks and the more bottled water you offer the better. Ensure the drinks you provide are not room temperature and if they are, provide ice. Coffee should be replaced as needed—don't let it turn bad—you'll only make meeting goers mad.
Feed Them
Other snack ideas for work meetings can range from continental breakfast items to lunch to snacks. As the meeting holder, it's not your job to fill the attendees with fattening foods or even the unwanted. In addition, with more and more people jumping on the gluten free or vegetarian wagon, you need to consider their expectations as well.
Sample Morning Foods
[caption id="" align="aligncenter" width="600"]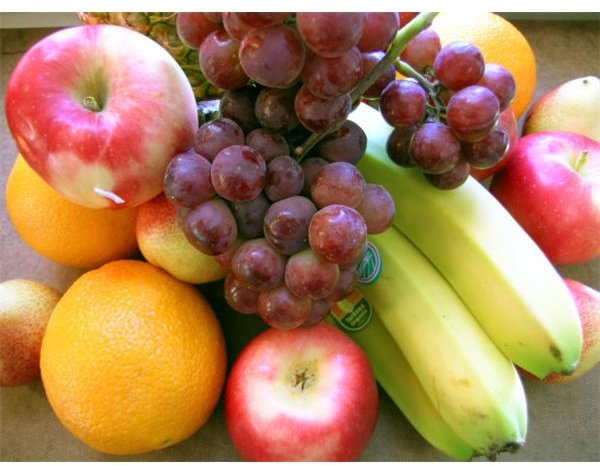 Fresh fruit is always a favorite and is healthy too![/caption]
When planning the morning business meeting, it is good idea to include on the menu fresh fruits like bananas, oranges and apples. Low fat bran or fruit muffins are also a good choice. Skip the pastries and donuts and instead offer the low-calorie or even super foods like the pomegranate or grapefruit.
Sample Lunch Foods
There's no need to call White Castle for burgers and fries. Instead buy pre-made veggie trays with a selection of low fat luncheon meats and a variety of cheese slices. Use pita pockets, whole grain breads and even big lettuce leaves for the gluten free sandwich. Sides can include simple salads, or even a salad bar-type offering. Don't forget dressings for the salad and for sandwiches have the appropriate condiments like mustard and mayo. Pickles also make a nice touch.
Sample Snack Foods (Use for Lunches Too!)
Again, a simple choice for business meeting food when it comes to snacks are vegetable trays with ranch or dill dip—even French dressing dip will wow them. Include celery sticks, tomatoes, broccoli, cucumbers, carrots and red or green peppers. Olives also work well here. Fresh fruit or cut up watermelon and cantaloupe and grapes of all types are also great foods to keep their tummies satisfied and their minds focused. Small cheese wedges of Swiss, cheddar or mozzarella can dress up the snack area. Wheat crackers (or gluten-free crackers) make nice snacks to meld with cheeses, fruits and vegetables. Skip the bags of potato chips or cheese puffs and instead offer pretzels or even kale chips—a yummy, low fat super food everyone will love.
Wrap Up
You want your meeting to accomplish something and what you don't want is a tired group! These business meeting food ideas work well for both inside the office meetings or those held at locations outside the office.
References
Image Credits: Sleeping - MorgueFile/Ali110 Juice Glass - MorgueFile/Lisasolonynko Fruit - MorgueFile/jeltovski