Characteristics of an Effective Meeting - Guidelines for Meeting Facilitators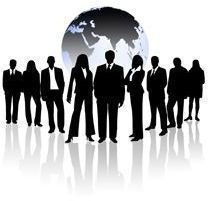 Characteristics of an Effective Meeting - Guidelines and Tips
If you have worked in an office environment for any period of time, then you will doubtless have spent countless hours in meetings, many of them unproductive – i.e., you tuned out after a while, wondering why you showed up and lamenting the amount of wasted time.
But, what are the characteristics of an effective meeting? How can you plan in advance to ensure that your meetings are effective, productive, and worthwhile?
Whether you have been facilitating meetings for a long time and want to update your methods, or are concerned about making a good first impression as you run a meeting for the first time, this series will provide you with some theory behind facilitating a successful meeting as well as some practical tips and hints you can employ to make the best use of time.
The articles in this series are:
Tasks and Outcomes
Agendas and Minutes
Time-keeping and Organization
Tasks and Outcomes will:
focus on the importance of purpose-oriented meetings
examine the difference between a meeting task and a meeting outcome
discuss delegating tasks and assigning responsibility
Agendas and Minutes will discuss:
the purpose of business meeting minutes
how to create effective meetings with agendas
how following agendas saves time
Time-keeping and Organization will examine:
the importance of time and proper time-keeping
why you as a facilitator should always be organized
how organization increases efficiency
Image Credit: sxc.hu/spekulator
Good, Bad and Ugly Meetings
Before you dive into the articles and learn more about the characteristics of an effective meeting, take a moment to consider all the business meetings you have attended in your life. To me, meetings fall into three distinct categories: good, bad and ugly. Let's analyze these in reverse order:
Ugly meetings are those which stand out in your mind as particularly horrific. These are meetings in which, for example, someone stood up to give a presentation and then clammed up due to stage fright, or your boss decided to berate you in front of your colleagues. In short, ugly meetings are those nightmare scenarios we all want to avoid as facilitators. Thankfully, they tend to be few and far between.
Bad meetings are those which seem to be most common. They draw on interminably with no end in sight and seem to have no other purpose than to take up your valuable time. Bad meetings are distinct only in that they're not memorable. As a facilitator, you want to avoid holding a bad meeting.
Good meetings are what you as a facilitator should be aiming for. Good meetings are productive, fast-paced, to the point and get the job done. Your attendees should not fall asleep at the table or find excuses to leave early. This article series aims to help you achieve these aims and more.
This post is part of the series: A Facilitator's Guide to Effective Meetings
This multi-part series, A Facilitator's Guide to Effective Meetings, offers advice on how to conduct an effective meeting that can be utilized by managers from all backgrounds and disciplines. It's particularly useful for project managers who need to keep their team productive and on track.