Must-Know Principles of Continuous Quality Improvement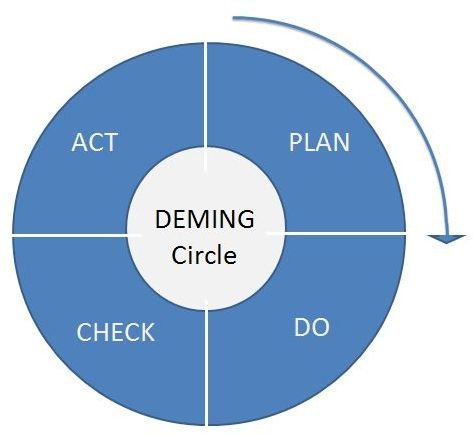 What Is CQI?
Find any article on continuous quality improvement (CQI) online and more than not, you'll find discussions on how CQI is utilized in the healthcare industry to ensure every process is streamlines and constantly improved upon. The principles of continuous quality improvement can be used in all types of projects, processes and organizations as long as the focus remains clear—the need to constantly stay ahead of the game, anticipate quirks, and strive for the best results.
CQI implements the Plan-Do-Check-Act (PDCA) methodology with a focus on the "check" and "act" elements of PDCA. These elements are most important in CQI and here, we'll take a look at the principles that make this methodology work.
PMBOK and CQI

The Project Management Body of Knowledge 4th Edition (PMBOK) offers an entire section on project quality management that includes items such as quality metrics, quality checklists, and process improvement plans. All of these tools are used effectively, especially when it relates to complacency. For example, any process or project always offers room for improvement and ignoring CQI may mean long-term mishaps or failures—including the unexpected.
CQI principles help put a plan in place that makes continuous improvement possible.
CQI Principles

Most products or processes in the world want and seek out quality via the end users wants and needs. Failed projects or processes often do fail because of the lack of a continual process to improve. The important and must-have principles of CQI include:
Process Improvement Plan – The PMBOK recommends every process improvement plan run alongside actual project phases. A good plan will be specific on goals and expectations.
Process for Improving – This principle ensures a process is set up for improvement. For example, will X-Bar control charts be used to determine acceptable and non-acceptable levels within a project or will the PDCA be employed?
Process Problems – Here, the CQI team should clearly assess possible and known problems.
Root Causes – What is causing the problems in the next principle in continuous process improvement. Fault tree diagrams are often used to identify root causes in order for issues to be controlled or improved.
Acting on Improvements – Once root causes are identified, this CQI principle ensures teams find a way to act on those problems with a specific plan or process that will remain constant.
Monitoring Improvements – This may be the most useful part of CQI as it ensures set plans or processes are working to constantly improve the situation, product or failed element.
Developing Quality Assurance Plans – Via research, assessment and monitoring, the final principle of CQI, developing a quality assurance plan includes audits, incident reporting, risk management and change controls.
Wrap Up
The ultimate goal of CQI is to turn thoughts on ways to constantly improve. It doesn't focus on reinventing the wheel but making improvements to the wheel to ensure output success. One example may be the failed no-tobacco cigarette. If project teams would have strived harder for improvement to end user satisfaction instead of focusing on what tobacco growers really wanted—to keep selling cigarettes, a less harmful product may have been developed and continually improved for the consumer.
By using these principles of continuous process improvement, project leaders can analyze, inspect, foresee and monitor improvements guaranteeing long-term and on-going quality.
References
ANZCA – Guidelines on Continuous Quality Improvement -https://www.anzca.edu.au/fpm/resources/educational-documents/guidelines-on-continuous-quality-improvement.html
_FP&M World Class Journey – Continuous Quality Improvement - https://www.fpm.iastate.edu/worldclass/cqi.asp_
PMBOK 4th Edition - Project Management Institute - https://www.pmi.org
Image Credits:
Screenshot PMBOK CQI from author's personal PMBOK (for educational purposes only).
Deming PDCA Chart - Wikimedia Commons/DSP-user
Quality Improvement - Wikimedia Commons/LadyofHats