Taking a Look at Project Management vs. Portfolio Management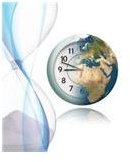 PM Definitions
**_
Project Management: A project is a temporary venture performed in order to create or develop a product or a service. There are human resources, tools, technologies, processes and various methodologies involved in managing the operation planned for completing the project. Managing the project related processes such as integration, scope, time, cost, quality, HR, communications, risk and procurement is known as project management.
Project Stakeholders: Project management involves various project stakeholders. The internal stakeholders such as managers, project teams, business owners, founders, and functional teams work on key project management activities. There are also external stakeholders such as vendors, government entities, customers, clients and media to help in completing the project objectives. The project team is expected to be aware of what exactly going on in their company. A defined project team flowchart is designed to showcase the roles and responsibilities of the team.
Project Management Phases: The project management phase starts with the initiating and planning processes, continues with execution and control processes and ends with the project closure.
Virtual Projects: Due to globalization, virtual teams are on the raise in the business world today. There are cultural differences, organization cultures and styles involved in managing virtual projects. Virtual project management is now considered a special skill required for project managers.
Project Management in Organizations: According to the Project Management Body of Knowledge (PMBOK), organizations are categorized into three different types such as functional, matrix and projectized. The role of various stakeholders differs in all these three types of organizations. The project manager has little authority and works part time in functional and weak matrix organizations. However, balanced and strong matrix organizations use their full time employees as project managers. The projectized organization provides a high level of authority to its project managers who are also full time employees. Organizations use different types of key performance indicators to manage projects.
Technology Used in Project Management: Technology based tools, applications and methodologies are highly used in planning and execution phases and in the overall management of projects. For example, Microsoft Project is one of the tools used commonly in organizations to manage projects. Many organizations use Oracle or SAP applications based on management information systems (MIS) to handle various phases of project management. These tools help to track the processes in each project phase.
Skills Utilized in Project Management: Apart from general management knowledge, the specialized skills are imperative for those involved in project management.
A few sample skills are given below:
Sales and Marketing
Research, Learning and Development
Human Resource Management, Organizational Behavior and Development
Accounting, Cost and Finance
Risk, Quality Control and Assurance
Strategic Planning, Implementation and Execution
Soft skills such as team building, negotiation, client interaction, communication, delegation, motivation and empowerment.
Certifications: PMP (Project Management Professional), PRINCE2, 070-632 Microsoft Project 2007, 070-633 Microsoft Project Server 2007.
Facts About Portfolio Management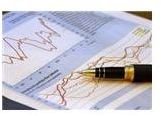 Portfolio Management: A group of projects or programs assembled to manage the endeavor undertaken to meet organizational objectives is known as a portfolio. The art or science of allocating and managing resources, costs and skills to achieve success with these groups of projects or programs is known as portfolio management.
Portfolio Stakeholders: There are direct and indirect stakeholders involved in portfolio management. The employees, lower, middle and higher management level authorities and internal functional teams of the organization are considered as direct portfolio stakeholders. The clients, contractors, subcontractors, individuals, government and private entities and advisory or regulatory boards are a few examples of those who work as indirect portfolio stakeholders.
Portfolio Management in Organizations: Portfolio management in organizations starts with creating inventories related to the projects. It also involves prioritizing projects, reevaluating the processes, delegating the resources and ends with meeting the organizational objectives. Virtual teams are involved in portfolio management as well. Developing skills in managing virtual teams and stakeholders are very important here.
Portfolio Phases: The portfolio management consists of five phases as given below:
The strategic planning of selecting the projects by priority
The evaluation of the projects
The selection of portfolios by comparing project objectives
The asset segregation which includes human resources, finance and time
Monitoring and controlling of the portfolio
Technology Used in Portfolio Management: Microsoft Portfolio Server is a widely used application for managing portfolios in companies. There are bigger entities like IBM, PeopleSoft, Mercury and Primavera to design and develop applications and tools for portfolio management.
Certifications: OPM3 (Organizational Project Management Maturity Model)
Build Your Career
If you want to build a career in project or portfolio management, it is very important to gain adequate skills and professional experience. Obtaining certifications to improve the necessary skills will be highly useful when considering project management vs. portfolio management.
Resources:
What's Project Portfolio Management (PPM) & Why Should Project Managers Care About It? A Web-Published Article by Michael Greer retrieved at https://michaelgreer.biz/?p=147.
Project Portfolio Management Phases: A Technique for Strategy Alignment by Amaral, António, Araújo, Madalena retrieved at https://www.waset.org/journals/waset/v58/v58-98.pdf
Image Credits:
Virtual Project, rizeli53, sxc.hu