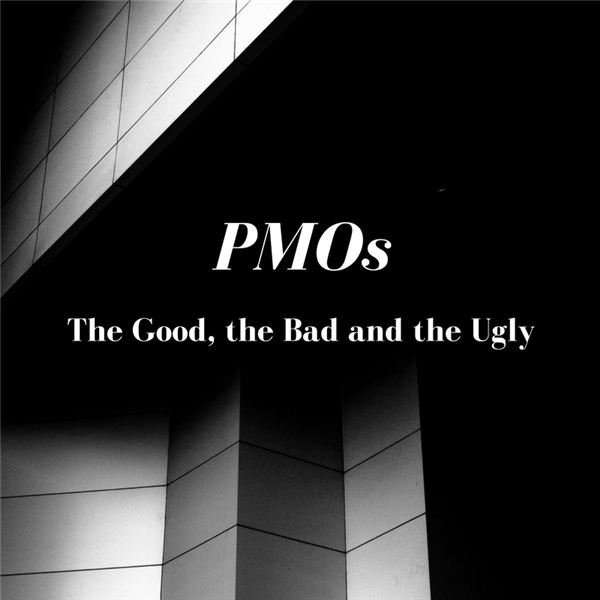 PMOs: The Good
A PMO can do many good things, including the following.
Provide common, repeatable processes that can be implemented across projects.
Reduce risks on projects by incorporating best practices bases on experience.
Reduce risks also by adding a quality-oriented discipline to the process.
Provide leadership and focus to the project management community.
Provide proven and chosen methodologies, and support training and certification.
Provide efficient management of resources across departments and projects.
Provide consistent and effective reporting from a single source.
Provide coaching, mentoring and an esprit de corps across project managers.
Ensure selection and alignment of projects with business direction and strategy.
Provide financial follow-up and support on projects.
PMOs: The Bad
Any of the good things that a PMO can do can easily be done poorly, making all of the difference in outcome. For example, a PMO can provide too much emphasis on process and become a burden, maybe even bogging thins down so much that it falls short on the most value added services. It can fail to provide adequate leadership, not build positive relationships with business units, lack quality and make bad choices – to be paid for by others!
The good news is that most of these things can be corrected if monitored and corrected quickly enough.
PMOs: The Ugly
There are times when the PMO was built hastily, not thought through clearly or not organized in the best way. The reason for existence and the structure of the PMO, for example, fundamental and foundational. When PMOs are simply ill conceived and get into this situation, it can be very ugly – and the PMO is doomed. It needs to be taken down, as it is beyond being corrected.
Are you clear on the reason for your PMOs existence? If you are clear, does your PMO been structured to support its mission? If you can say yes to these questions, your PMO has a chance at success. If not, the situation is likely to turn ugly!
This post is part of the series: Project Management Offices (PMOs)
Project Management Offices can be a great asset for an organization, a disaster that doesn't work out well or even be counterproductive. The question is what can a PMO do that adds value and is a welcome capability to the organization, and not a burden to those who are trying to get things done?