Project Management Tips: Take Action to Move Forward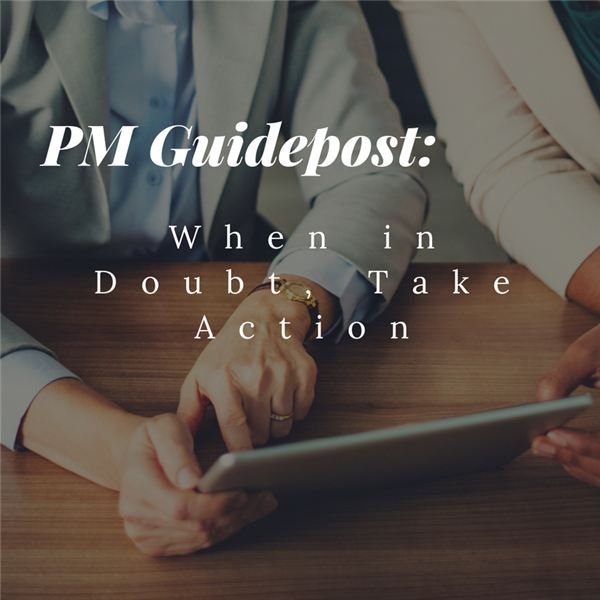 While there are bad actions and good actions, the state of taking action –being proactive in some way– always trumps inaction. The key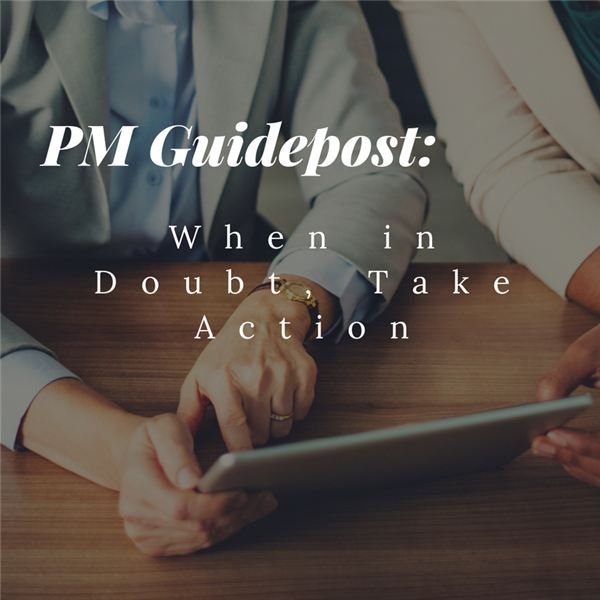 is to plant in your mind a bias for action, for movement, for getting unstuck.
At the center of a bias for action is time. The fact is, time keeps marching on. For a project manager, time is precious – a scarce commodity. As time keeps moving so does the landscape keeps changing. The project itself is a bet against time that by the time the project is complete, the case for it will still be valid and the return realized.
Since time is such a critical variable, it is important on a project to have a clear picture of where you are going and when you want to get there. It becomes much clearer how to make good decisions when you know answers to questions such as, "What is the end state this project needs to achieve?" or "By when do we need to achieve the end state?" or "What are the 'big rocks' that need to be moved to achieve the desired end state for the project?"
So, with time and resources in limited supply but with the ultimate purpose and end state in mind, there are many actions that need to take place to get there. And while order is important movement is even more important. By its very definition as being a unique, limited time venture, with clear beginning and end, any project is going where no one has exactly gone before. Therefore, it is like a walk in the dark, a leap of faith. But there is no time to waste and you need to be decisive and decide, act, monitor the results quickly, and move to the next step.
Do you have a bias for action? Do you have a clear enough idea of the end state of your project in mind to have confidence in having a bias for action in leading the way?
This post is part of the series: PM Guideposts
A series of four articles on PM guideposts or short little phrases that are power packed with wisdom to keep you and your team focused and on track. These are meant to be practiced in the middle of the day, middle of the week, or middle of the project.