Learn the Theories of Total Quality Management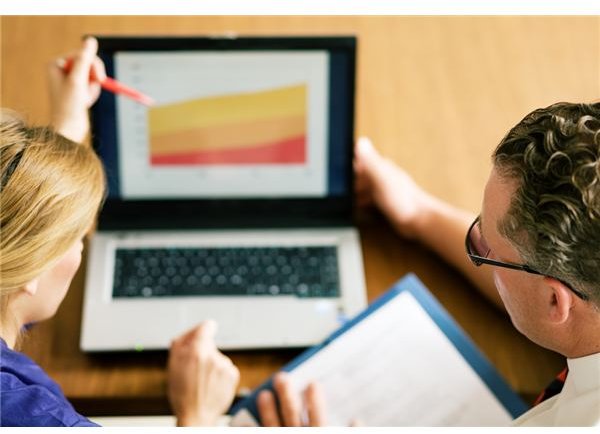 Total Quality Management (TQM) is a quality improvement body of methodologies that are customer-based and service oriented. TQM was first developed in Japan, and then spread in popularity. However, while TQM may refer to a set of customer based practices that intend to improve quality and promote process improvement, there are several different theories at work guiding TQM practices.
Deming's Theory
Deming's theory of Total Quality Management rests upon fourteen points of management he identified, the system of profound knowledge, and the Shewart Cycle (Plan-Do-Check-Act). He is known for his ratio - Quality is equal to the result of work efforts over the total costs. If a company is to focus on costs, the problem is that costs rise while quality deteriorates. Deming's system of profound knowledge consists of the following four points:
System Appreciation - an understanding of the way that the company's processes and systems work
Variation Knowledge - an understanding of the variation occurring and the causes of the variation
Knowledge Theory - the understanding of what can be known
Psychology Knowledge - the understanding of human nature
By being aware of the different types of knowledge associated with an organization, then quality can be broached as a topic. Quality involves tweaking processes using knowledge. The fourteen points of Deming's theory of total quality management are as follows:
Create constancy of purpose
Adopt the new philosophy
Stop dependancies on mass inspections
Don't award business based upon the price
Aim for continuous production and service improvement
Bring in cutting-edge on the job training
Implement cutting-edge methods for leadership
Abolish fear from the company
Deconstruct departmental barriers
Get rid of quantity-based work goals
Get rid of quotas and standards
Support pride of craftsmanship
Ensure everyone is trained and educated
Make sure the top management structure supports the previous thirteen points.
Plan-Do-Check-Act (PDCA) is a cycle created for continuous improvement. In the planning phase, objectives and actions are outlined. then, you do your actions and implement the process improvements. Next, you check to ensure quality against the original. finally acting requires that you determine where changes need to occur for continued improvement before returning to the plan phase.
Crosby's Theory
Philip Crosby is another person credited with starting the TQM movement. He made the point, much like Deming, that if you spend money on quality, it is money that is well spent. Crosby based on four absolutes of quality management and his own list of fourteen steps to quality improvement.
Crosby's four absolutes are:
We define quality as adherence to requirements
Prevention is the best way to ensure quality
Zero Defects (mistakes) is the performance standard for quality
Quality is measured by the price of nonconformity
The fourteen steps to continuous quality improvement, for Crosby, are:
Attain total commitment from management
Form a quality improvement team
Create metrics for each quality improvement activity
Determine cost of quality and show how improvement will contribute to gains
Train supervisors appropriately
Encourage empolyees to fix defects and keep issues logs
Create a zero-defects committee
Ensure that employees and supervisors understand the steps to quality
Demonstrate your company's commitment by holding a zero defects day
Goals are set on 30, 60, or 90 day schedule
Determine root causes of errors, remove them from processes
Create incentives programs for employees
Create a quality council and hold regular meetings
Repeat from step one
Joseph Juran's Theory
Joseph Juran is responsible for what has become known as the "Quality Trilogy." The quality trilogy is made up of quality planning, quality improvement, and quality control. If a quality improvement project is to be successful, then all quality improvement actions must be carefully planned out and controlled. Juran believed there were ten steps to quality improvement. These steps are:
An awareness of the opportunities and needs for improvement must be created
Improvement goals must be determined
Organization is required for reaching the goals
Training needs to be provided
Initialize projects
Monitor progress
Recognize performance
Report on results
Track achievement of improvements
Repeat
The EFQM Framework
The European Foundation for Quality Management (EFQM) Model is based upon nine criteria for quality management. There are five enablers (critera covering the basis of what a company does) and four results (criteria covering what a company achieves). The result is a model that refrains from prescribing any one methodology, but rather recognizes the diversity in quality management methodologies. The nine criteria as defined by the EFQM Model are:
Focus on Results - pleasing company stakeholders with results achieved by stakeholders is a primary focus.
Focus on Customers - it is vital that a company's quality management leads to customer satisfaction.
Constancy of Purpose and Consistent, Visionary Leadership
Process and Facts form the Management Focus - Management breaks down everything into systems, processes and facts for easy monitoring.
Training and Involving Employees - Employees should receive professional development opportunities and be encouraged to remain involved in the company
Continuous Learning - everyone should be provided with opportunities for learning on the job
Developing Partnerships - It is important to encourage partnershps that add value to the company's improvement process
Social Responsibility of the Corporation - The company should always act in a way where it is responsible towards the environment and society at large.
Ishikawa's Theory
Creator of the last theory, Dr. Kaoru Isikawa is often known for his namesake diagram, but he also developed a theory of how companies should handle their quality improvement projects. Ishikawa takes a look at quality from a human standpoint. He points out that there are seven basic tools for quality improvement. These tools are:
Pareto Analysis - Pareto analysis helps to identify the big problems in a process.
Cause and Effect Diagrams - Cause and effect diagrams help to get to the root cause of problems.
Stratification - Stratification analyzes how the information that has been collected fits together.
Check Sheets - Check sheets look at how often a problem occurs.
Histograms - Histograms monitor variation.
Scatter Charts - Scatter charts demonstrate relationships between a variety of factors.
Process Control Charts - A control chart helps to determine what variations to focus upon.
What Should I do About the Competing Theories?
These are a few of the many different TQM theories, and we haven't even covered Six Sigma here. When learning about total quality methods, it is important to remember that these are guidelines. What is important is that you and your company practice consistent steps towards improving quality in your organization and processes. Use the tools that have been shown to work and make a commitment. Committed leadership means committed employees.
References