Learn About Gap Analysis Methodology - Which Is the Best?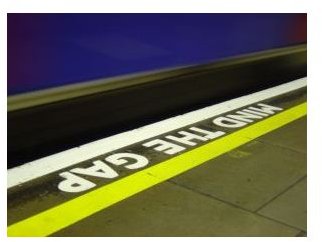 Gap Analysis Methodology
Performing a gap analysis is a great way to determine what the next course of action for a project or process improvement undertaking should be. Gap analysis is a tool that project managers, process improvement teams, and even individuals use to see where a person or company is when compared with where that person or company would like to be. There are various gap analysis methodology that can be undertaken when utilizing this tool in your projects. Read on to learn about different gap analysis methods. [caption id="attachment_133160" align="aligncenter" width="640"]
Gap analysis is important to reflect on the state of your company or project[/caption]
The Traditional Use of This Tool
Gap analysis relies upon taking a critical look at what the current standing or situation is for a person to a company. In order to make any improvements in a company, the first step is to understand where you are and where you want to be. You can understand where you want to be by looking at the company's mission statement, strategic objectives, and improvement goals. The first step, then, in performing a gap analysis is to define where you want to go using terms as specific as possible. Once you know where you're headed, you can collect data on where you are currently. For example, if you own your own business, and you would like to make $100,000 a year, it's important to understand what your current standing is financially. So, the second step in performing a traditional gap analysis is to look at things as they are in your company. After putting together the "where we want to be" against the "where we are," you can start to see the different steps that will need to be taken in order to bring about the desired effects. If you see areas where your company is particularly strong, ask yourself how processes there can be implemented in the areas that need improvement. This is the simplest gap analysis method.
SWOT Analysis
A SWOT analysis is another gap analysis method that can help you to balance where you are against where you want to be. SWOT actually stands for "Strengths," "Weaknesses," "Opportunities," and "Threats." When undertaking a SWOT analysis, the first step is to list all of the project's or department's strengths. What makes the department so great? What is working for the project or the project team? Next, you will list all the project's, department's, or company's weaknesses. Take a look at the ways in which things are not going so well. What could be done better? Third, list opportunities that exist. What areas are there that the company, project, or department could take hold of? Are these opportunities realistic? Fourth, list any threats that are presented that may derail your company, department, or project. Is there anything that can be done to prevent these threats? Finally, your aim will be to maximize strengths and take advantage of opportunities that present themselves while minimizing company weaknesses and avoiding threats.
Four Key Steps
Another method of undertaking a gap analysis is through seeing the analysis process as four key steps:
Seek an understanding of the environment surrounding the problem or project.
Take a holistic view of the environment to gain a complete understanding.
Determine what framework your team will use for assessment of the problem or project
Make sure to provide data supporting the analysis you have undertaken.
By keeping these four steps in mind while undergoing a gap analysis, you can ensure that the results of your analysis are accurate and useful.
Gap Analysis and Benchmarking for Project Success
Finally, benchmarking is the process a company uses to evaluate their own performance against other companies' best practices performance standards. It's a very specialized form of gap analysis in which, instead of looking at a company's own goals, the company looks at target goals formed by other companies. By following the above gap analysis methodology, benchmarking is an easier undertaking than it otherwise would be. Image by Greg Plominski from Pixabay