Environmental Project Management: What Makes It Different?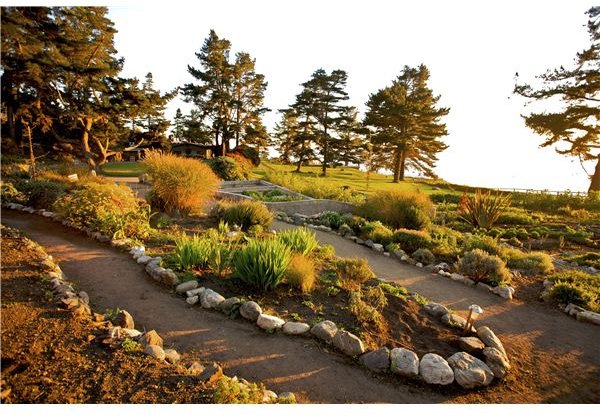 Putting the Green in Project Management
I happen to know quite a few environmental project managers, most likely because I live and work in an area in Northern New Mexico that is extremely concerned about green issues and sustainability. In fact, the trees, shrubs, and plants that envelop my home are sustained through a designed greywater system, and I've implemented an internal water-saving system to cut down on energy costs.
An architectural and construction firm in Taos New Mexico, Dharma Living Designs, in its partnership with Worrell Water Technologies, has not only built a five-star totally sustainable hotel but also a wastewater system called the Living Machine®, which is being utilized in schools, healthcare facilities, and in other industries worldwide with an emphasis on the global water crisis.
I called my friend Doug Patterson, who is an environmental project manager at Dharma Living Designs, and asked him, why is green project management so unique?
First off, Mr. Patterson stressed the knowledge one must learn about federal, state, and local environmental issues, especially when it comes to planning, zoning, and wildlife and landscape issues. There are soil tests and drainage dilemmas that are more intense in environmental project management, and the green manager must not only be aware of these issues but of who governs them. They must also possess effective communication skills when dealing with local or state boards when pleading their case for the insertion of anything considered sustainable or green.
Second, Doug spoke about building materials that are environmentally friendly or come from recycled products. Often, these types of construction materials are higher in cost, meaning the project manager must possess expert budgeting skills when looking at a project as a whole.
Acceptance & Client Relations
In other areas, Mr. Patterson told me that often the standard project management world may not understand the need for a project to be green; community acceptance, knowledge, and education are a large part of his job. Working with clients who want their offices and projects to be green also means explaining associated costs, availability of equipment needed, and maintaining the equipment or design in a sustainable way.
Both understanding how green projects work along with effective client relations are huge factors that make environmental project management unique.
Green Education & Commitment
Further, Doug Patterson discussed his background experience, education, and his commitment to green projects. One may understand how to manage a project and become certified as a professional project manager or PMP, but still not have the knowledge or education to oversee an environmental project.
Finally, Doug expressed the genuine commitment that is needed in green project managers. Or in his words: "I want every aspect of my projects to be green from vendors and suppliers to the builders and support staff that will learn new technology in order to maintain essential elements with sustainable choices."
In the end, all these insights from Mr. Patterson truly comprise what makes environmental project management so unique. While mastering the basics behind project management, a green manager must also master environmental skills if he or she truly wants to explore the ever-growing needs and wants of global and green projects.
References
Doug Patterson (7/27/10) – Telephonic Interview (Dharma Living Designs)
Worrell Water Technologies (https://www.worrellwater.com/)
El Monte Sagrado Hotel - (https://www.elmontesagrado.com/)
Living Machine® (7/27/10) - (https://www.livingmachines.com/)
Image Credits: