Document Control Software Systems: Your Solution to Management of Files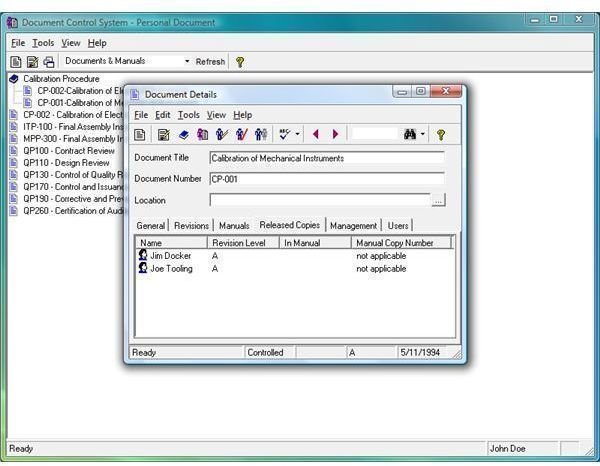 What is Document Control Software?
Whether you are a small business owner or operate a multi-national corporation, every business can benefit from the use of some kind of document control software. Managing your documents with software can be an enormous help in your organization. Basically, document control software allows you to control all the documentation within your business through various sorts of programs. It allows you to see when and by whom documents are made, changed, printed, and shared and allows you to organize your documents in a wide variety of ways- by user, by date, by format and so on. And, for security, you can limit access to certain files with varied levels of security for different kinds of files. In essence, it keeps you keyed in, organized and secure. Here are the top five software solutions to help ensure optimal productivity.
Document Control System - by Harrington Group
Harrington Group's document control software system enables any organization to manage all types of documents. By maintaining a complete list of all current documents, you can get the big picture and access all current documents for revisions and transfers. This software also allows you to track when a document is printed or copied, and by whom. You can also record special notes about documents, instantly print and execute a variety of other functions, all designed to be user-friendly.
Pro: The software allows real time control of the documents, which means you can add details about the documents instantly. Additionally, the company offers trial version as well.
Con: The software is a bit over-priced at $249.
MQ1 from CEBOS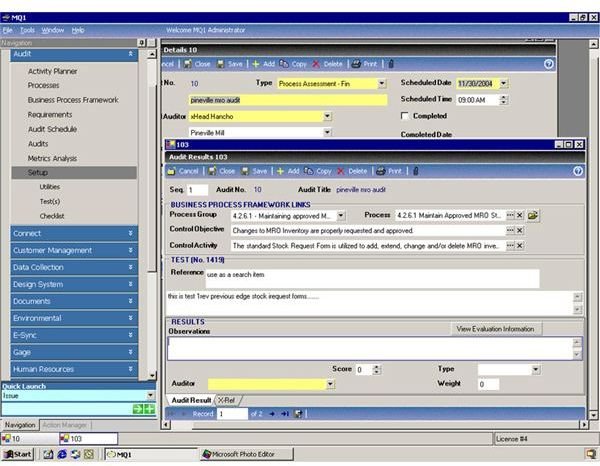 MQ1 is a collection of tools intended to streamline office processes and increase output. More than document management software, the program help you troubleshoot, plan projects, audit processes, control document usage, and much more. This software even allows you to monitor workflow and employee competency. Everything your business needs to be more efficient.
Pro: The functions are very user friendly. It suits the needs of small and big companies as well.
Con: It doesn't run on Mac
Metamation by Touchstone Systems Ltd.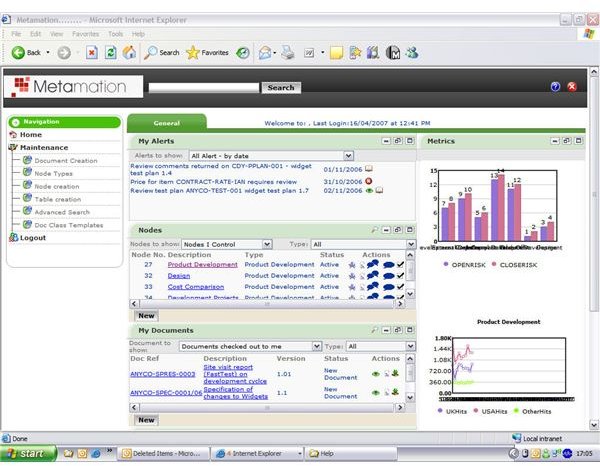 Metamation is a unique system which allows access to all documents and information throughout an organization, even from numerous databases. It allows increased visibility through tracking and management of workflow and boasts the ability to bring a company's data into a coherent controlled environment. Metamation also increases security through a controlled hierarchical access system. Speed, security, and efficiency in document control software.
Pros: The system has high security functionality.
Cons: You cannot use private keys or registration codes in the system
ArtistScope DRM Client by ArtistScope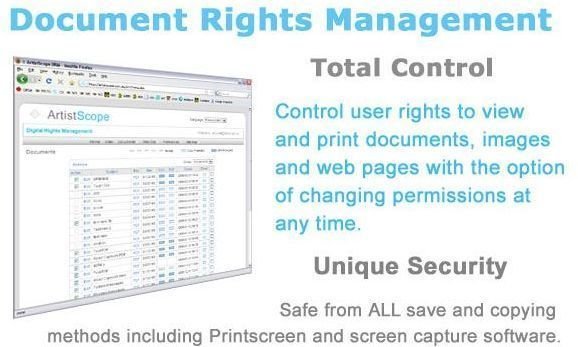 Need to control access to your documents, images, or webpages? This software allows you to do just that. Determine who can access your documents, when and for how long. You can also ensure that unauthorized copies will be unusable. With ArtistScope's Document Rights Management (DRM), you can feel confident that your documents are secure and completely under your control. The enterprise version of this document control software allows you to create a secure system for your business with passwords, special controls and comprehensive tools for document creation and modification.
Pro: You can set the limit of views by a user.
Con: The software is highly priced at $8500.
Kordil EDMS Document Management System by Kordil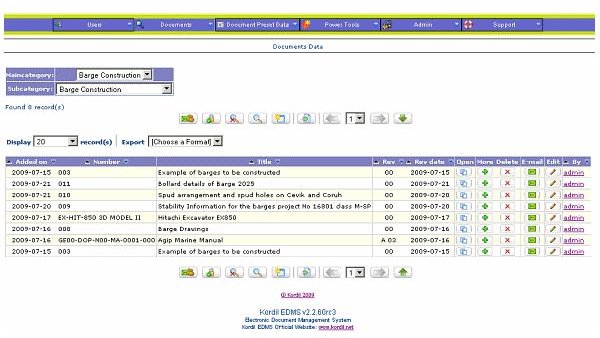 This system is simple and its free for both commercial and private use. This system was designed for ease of use and allows you to gather and organize all your files, reports and other documents, as well as monitor the flow of information. For added security, each person with access can be given different levels of access, so that you can control who can see and do what. This document control software system allows you to search for files based on a variety of characteristics, including creator and title. This system works with all operating systems. Kordil's EDMS is fast, comprehensive and user-friendly.
Pro: The software has been awrded in the past due to its capabilities. The system allows you to do all document related work under one roof.
Con: Cannot be installed directly on your PC. It needs to be installed on the server instead.
The available options for document control software are extensive and finding the right software for your needs and budget will require some research and thought. Ask a professional or consult document control software reviews. These five solutions, however, are a good place to start your search.
Resources
Refrences:
Images: