5 Best Application For... - How to Choose the Best Project Document Management Software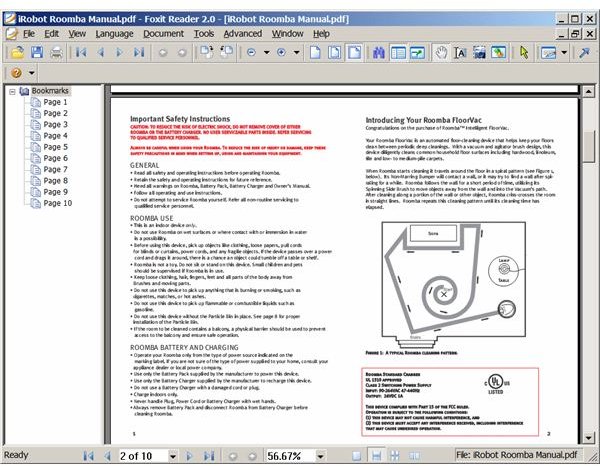 Introduction - What is Project Document Management Software?
Project document management software is part of a document management system. This is software for managing electronic documents and images of paper documents and ensuring that project document management standards are maintained. Document management includes, but isn't limited to the processes of creating metadata, integration, capture (scanning and optical character recognition), indexing, storage, retrieval, distribution, security, work flow, collaboration, versioning, searching, and publishing. Five top document management software programs, in no particular order are Foxit Reader, Adobe Acrobat, Adobe Professional, PDF Redirect, and Document Locator.
Foxit Reader
Foxit Reader is the most prominent Windows alternative to Adobe Reader. It offers tabbed PDF reading, auto-scrolling, measuring tools, commenting, highlighting, and creation of hyperlinks. It allows you to read a PDF in text-only form, and also allows printing free of watermarks. It is considered to be less bloated and lighter on the system than Adobe Reader.
Pros: Fairly nimble, less bloatware; Cons: Too many automatic opt-in provisions you may not want.
Adobe Reader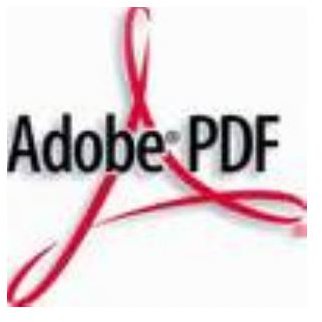 is the free version of Adobe's project document management software, giving users the basics. The latest version allows playback of embedded multimedia and allows users to submit Adobe PDF forms. It basically lets you read and print an Adobe PDF (Portable Document Format) file from any system with its original appearance intact.
Pros: Free; Cons: Latest version has been described as crashy.
Adobe Professional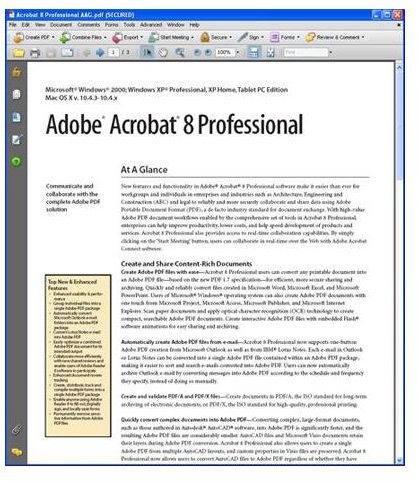 Adobe Professional is the premiere version of Adobe's project document management software. The latest version of Adobe Professional includes better forms, 256-bit encryption, and an online collaboration community at Acrobat.com that allows users to work on the same page simultaneously. Versions of Adobe Professional cost from $299 for the Standard version to $699 for the Pro Extended version (which also comes with Adobe Presenter, a plug-in for PowerPoint that adds interactivity to presentations).
Pros: Tons of features; Cons: features nobody uses, and it's expensive.
PDF ReDirect
PDF ReDirect is a free PDF creator that is easy to use. It is a very simple piece of project document management software to use with your project planning application software that has no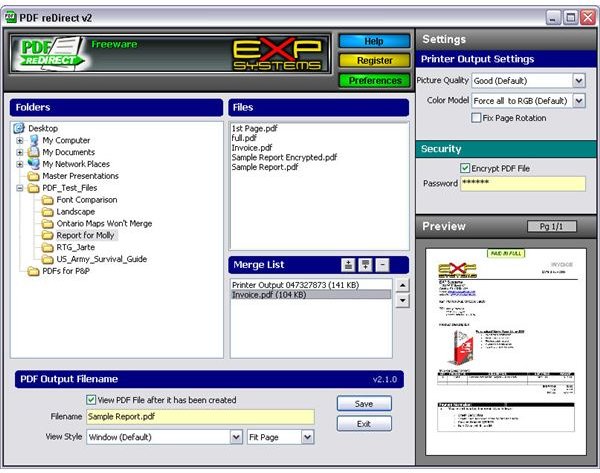 restrictions, watermarks, pop-ups, adware, or spyware. It allows encryption and PDF preview and is available in 11 languages. The latest version has a new start-up page, allows custom page sizes, a shortcut to recently-used files, and font conversion settings, as well as a crisper user interface.
Pros: Fast and easy to use; Cons: A bug: after making a one-page PDF, you have to exit before making another conversion, or you end up with a big, multi-page file.
Document Locator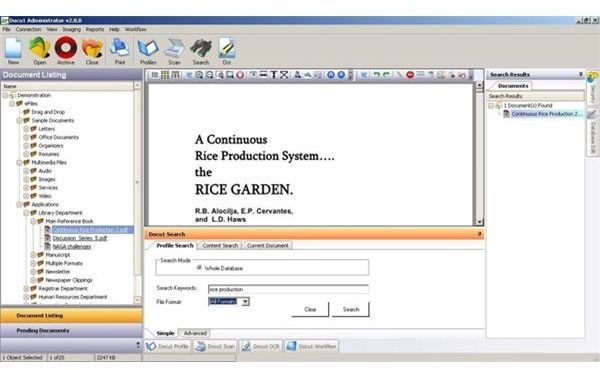 Document Locator is a project document management software that allows you to capture, manage, and share documents whether they start out as paper, email, or digital files. It automates document-driven business processes and allows sophisticated file management and sharing tools. Key features include integration with Windows, searching, version control, scanning, notifications and approvals, automated workflow, remote access, and information security.
Pros: Nice user interface, good security features; Cons: New Records Policy Manager can be confusing.
References and Image Credits
https://download.cnet.com/Adobe-Reader/3000-10743_4-10000062.html?tag=mncol;pop
https://download.cnet.com/Adobe-Acrobat-Professional/3000-10743_4-10266904.html?tag=mncol;pop
https://www.cmswire.com/cms/enterprise-cms/document-locator-53-windows-7-support-brava-integration-005529.php
https://www.documentlocator.com/
https://pdf-redirect.software.informer.com/
https://www.foxitsoftware.com/pdf/reader/
https://www.versiondownload.com/foxit-reader/1.3-Build-0104
https://www.uwlafayette.org/Community_Needs_Assessment.html
https://wareseeker.com/screenshot/adobe-acrobat-professional-9.0.0.exe/3512775
https://www.brighthub.com/education/online-learning/blog/archive/2010/05/20/adobe-certifications.aspx