Computers and Project Management - What is the Best Project Planning Software?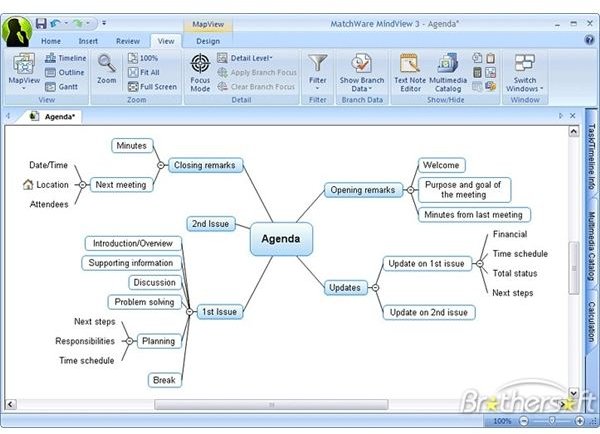 Introduction - Who Needs Project Planning Software?
Project planning software keeps everyone working on a given project on the same page, so to speak. Used correctly, it can keep projects running on time, within budget. It also helps your team avoid interruptions from lack of accountability or miscommunication. Here are five top project planning software packages, in no particular order.
MindView
MindView stands out by offering different ways of looking at your project: timelines, outlines, Gantt charts, and "mind maps," which look like brainstorming bubbles. All forms are easy to update and they allow each participant to view the project in the form that makes the most sense to them. It also has the standard collaboration modules like timelines and team calendars, both of which are very easy to use. Drawbacks include a lack of a dashboard and no ability to group or sort resources by department or skill type. It also lacks goodies like automatic notifications, which can streamline the job of the project manager.
Microsoft Project
Microsoft Project is considered by some to be the gold standard in project planning software. Most other project planning software can integrate with this through its importing process. It is also familiar to many project managers and other professionals. It's also aces at building professional diagrams and charts. Drawbacks include the lack of a dashboard, which would allow project managers to see all current projects at once. Document tracking could be better. It doesn't allow tracking of different versions of the same document, meaning that different team members could unwittingly be getting information from outdated document versions.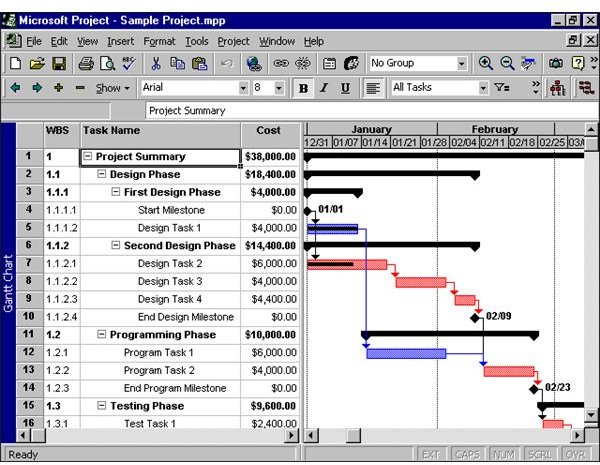 Tenrox Project Management Software
Tenrox has a very complete feature set. It could be mind boggling, but it's designed well enough that it isn't. The project planning tool is intuitive and very user friendly, and its time-tracking, billing, and cost-accounting features are second to none. The communications features are tops, too. Tenrox has a workflow-driven approach that makes it almost impossible for a team member to fall behind on deadlines or go over budget. In fact, users describe this project planning software, complex as it is, as being practically foolproof.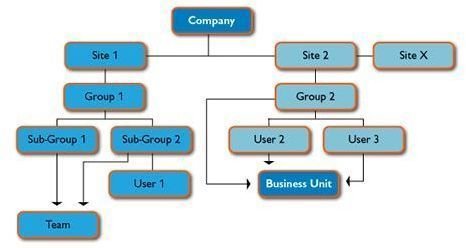 Project KickStart 5
Project KickStart 5 integrates with applications like PowerPoint, Excel, Word, and Outlook. It's perfect for basic project planning. Its best features include the plan creation wizard, a question / answer process, and sample projects. It uses GoToMeeting as its collaboration program, which costs $49 a month. Project KickStart 5 doesn't have as many features as some of the other top project planning software packages, but you may not need those features for some types of projects. Resource management doesn't include a way to spell out the resources needed for a project, which is a drawback. But its simple user interface and Gantt charts do the job competently. The company is also notable for its excellent customer service.

FastTrack Schedule 10
This project planning software is great whether you're just starting out as a project manager or whether you have years of experience. The "Getting Started" screen contains all the program features in its dialog box. With FastTrack, you can easily plan projects, avoid scheduling conflicts, track performance, and test out the effects of schedule changes. Where FastTrack falls short is in collaboration features. However, the project management and resource management features are superb.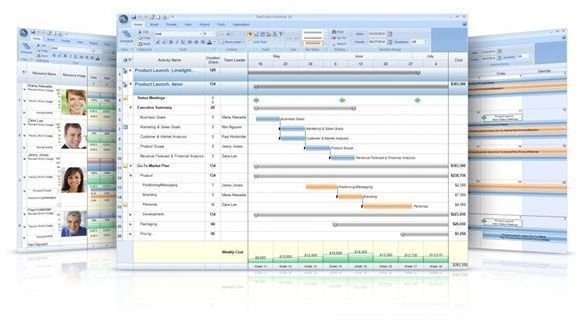 Images are inserted by the author, representative of each product mentioned.