Tips for Identifying Metrics and Key Performance Indicators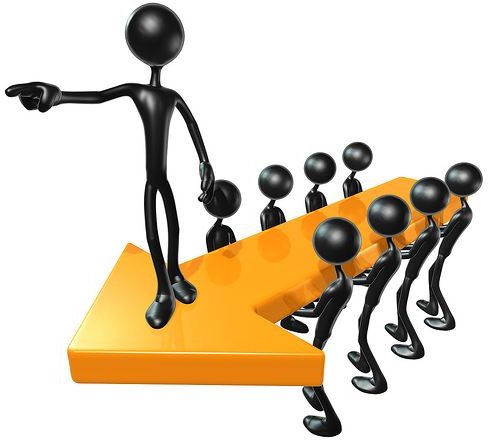 Introduction
Using these tips for identifying metrics and key performance indicators, successful project managers apply the balanced scorecard development methodology to the projects they lead. This ensures each project's purpose aligns to the company's strategic goals.
Project managers align the metrics of each project to the organization's key performance indicators (KPI) including the balanced scorecard. By reviewing project metrics with sponsors and stakeholders at the beginning of each project, the project manager ensures the expectations are set. Project managers track key performance indicators such as financial status, on a regular basis, such as monthly or quarterly. Without a balanced scorecard to monitor progress and report to company executives, project managers risk developing a product or service that fails to meet strategic, quality or financial goals.
Metrics for Project Completion
Maintaining a balance scorecard of key performance indicators helps company executives ensure products, services and projects meet expectations. All project plans should contain a clear vision, objectives, communication plan, list of available resources and proof of sufficient funding to enable success. Metrics that help a project manager determine if a project is on schedule include identifying the percentage of project tasks completed successfully and identifying the number of deadlines met. If the scorecard indicates performance is declining or milestones are missed, project managers take corrective action, assign additional resources or alert stakeholders and sponsors of delays.
Metrics to Ensure Projects Fall Within the Budget
A balanced scorecard helps a project management leader ensure that his operational plans, including budgets, align with the company's strategic objectives and receive the required level of funding and endorsement. By reviewing the budget forecast with project sponsors and stakeholders at the beginning of a project, a project manager ensures that he gets the endorsement to continue the work. If the investment does not align with strategic goals, the project should be canceled or modified to meet the overall objectives. Metrics that help a project manager determine if a project is within budget involve calculating the project's earned value.
Quality Metrics
Closely monitoring project outcomes by assessing quality throughout the project tends to ensure success. Using quality assurance and quality control techniques, project managers monitor defects. For example, to create a Pareto chart, the project manager creates a list of errors, such as design errors or material failures. Next, the project manager identifies the number defects associated with each cause and ranks them in terms of frequency. Finally, they find the cumulative percentage of the total errors by dividing the percentage of errors by the total number of errors and multiplying by 100 for each cause and generating a total sum of all causes. Project managers create a histogram to display the data and include it in the balanced scorecard as the key performance indicator for quality.
Conclusion
Identifying metrics and key performance indicators involves aligning work with strategic objectives. By establishing a company's vision, executives clearly state their mission, customers served, and core values. Identifying metrics to track and monitor involves collecting data that ensures project and operational work is completed on time, within budget and meets quality standards to satisfy customer demands. Successful companies monitor balanced scorecards consisting of key performance indicators such as customer satisfaction and financial value, to ensure long-term profitability and growth.
References and Image Credit
Kaplan, Robert S., and David P. Norton. The balanced scorecard: translating strategy into action. Boston, Mass.: Harvard Business School Press, 1996.
Image Credit: Wikimedia Commons, Lumaxart