Tips on Avoiding Problems with Vendors: Proper Vendor Management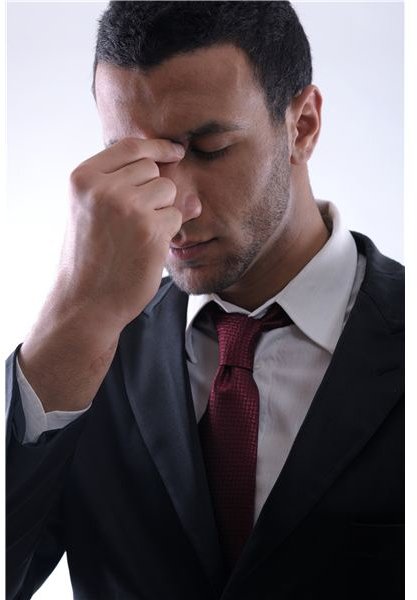 Project Managers have enough on their plate without having a vendor issue throw their project off the rails. But all to often, this can be the fatal flaw in an otherwise ideal plan. The fact is, vendors and contractors are consistently at the heart of the problems project managers face. In order to run a successful project, it becomes crucial that the PM understands how to effectively monitor vendors and contractors and solve problems before they start.
The issues that do come up are not always the fault of the vendor. There are many problems that can be avoided altogether through effective communication. The PM should understand the risks of relying on a vendor or contractor and takes steps to avoid the worst possible outcome. There are a few rules you can follow to avoid some of the most common problems that come up.
Don't Rely on Status Reports
One of the worst steps a project manager can take when interacting with vendors is to simply rely on status reports. These reports provide only a glimpse of what is really happening. Further investigation is necessary to gain a proper understanding of the process. In other words, managers need to ask for status updates, but also determine for themselves where the project sits. This may mean more leg work for the manager, but it can help to guarantee on-time delivery.
Give Excellent Requirements
Don't assume. When working with a new vendor or one that you've worked with many times before, it's incredibly important to have all of the requirements laid out on the table at the start of the project. The project manager's mistake is not providing a full set of requirements that provide a clear understanding of what needs to be done, what the final product should be, and when it is due. Spelling it out to the vendor or contractor may seem like you don't trust them even if you've worked with them in the past. However, by doing so, you can reduce the risk that come when a vendor says, "I didn't know that." Unclear or incomplete requirements are one of the biggest issues managers face.
What You Can Do
There are some simple steps project managers can take that will improve the overall outcome of any relationship with a vendor.
Consider these:
Set up verification milestones that align with payments. This provides a clear understanding of where the project needs to be at each step in the process.
Align your expectations for vendors with the expectations your customers have. If you do not work with the very best professionals, you may be unable to meet customer demands.
Know when it is time to move on. Don't keep working with a company or organization that cannot meet goals. You are simply setting your business up to struggle in the long-term.
Overall, proper vendor management can minimize the risks of any project going wrong. This does take some amount of time and effort to build successful relationships with vendors, but it is worth it for the health of your project.
References