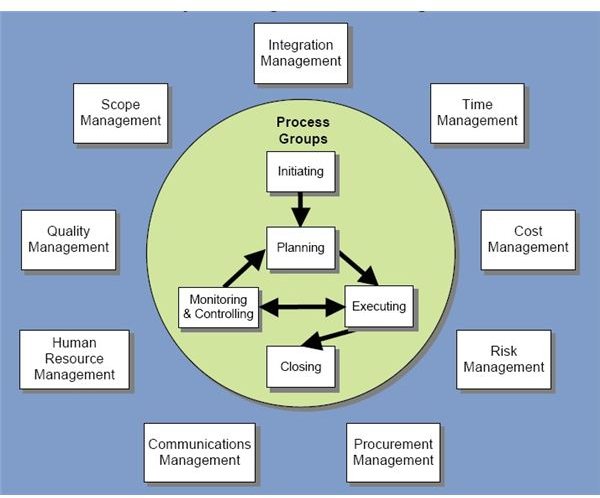 Share Point which is part of the Microsoft stable is a collection of software and a collection of products that have Internet Explorer based collaboration functions, modules for process management and also a platform for managing documents. Through Share Point it is possible to share workspaces through web sites and store and document all information concerning a project. Wikis and blogs are also part of the host defined applications that are available for all users. Users can have their own web parts which they alone control and also simultaneously access lists and document libraries.
Problems in Project Management
Any project requires that a report be made to the stakeholder at regular intervals. Quite often the project may be spread through various time zones and establishing the current validity of any document or information is therefore difficult. Any lack of communication between the various modules of a project can cause wrong inferences to be drawn and wrong decisions to be taken
How does SharePoint Help?
SharePoint will help to build up a Project Management Information System (PMIS) that is tailored to the specific needs of the project. In this way communication between members of the project and the collaboration between them can be ensured.
It helps to create a web based environment for all persons concerned with the project to share information. All project documents get centralized and each document can maintain its own version and history. As all information is centralized and immediately available to everyone concerned, status reports can be created on demand, and will always have the latest information pooled from all the modules of the project. Existing tools like Excel, Microsoft Project, Power Point and Outlook are all integrated in Search Point.
Project sponsors and stake holders can each have their own individualized dashboard that will give them the information they need from the project. All project metrics can be displayed and available to everyone concerned.
What can You Do with Share Point?
You can create a project calendar so that all key milestones, meetings and anything that is date driven is kept track off. Documents can be attached to the calendar which are relevant to that event and be immediately available to the persons concerned.
The normal method of storing documents is that the latest version overrides the stored data. With Share Point you have the option to retain older versions of the document and also organize them so that they can be viewed by date. This is very useful in an organization when there is a need to know how the document has evolved and the reasons for the changes made.
All information can be shared and even controlled by allotting each person on the project permissions to access particular documents. The ability to make entries or delete them can also be controlled, so that only really authorized persons make the changes and accept responsibility for the same.
A Gantt chart feature allows the project to be shown in bar chart form, though this is limited and would only be useful to indicate the progress on key milestones.
Key members of the project can be given the rights to update project issues and make lists with the history of each such document being available. This enables the decision making to be tracked to its source and in case of problems, the concerned member can be asked to justify his/her action.
Image Credit: Wikimedia Commons