Fundamentals of Human Resources Strategic Planning: Sample HR Plan Available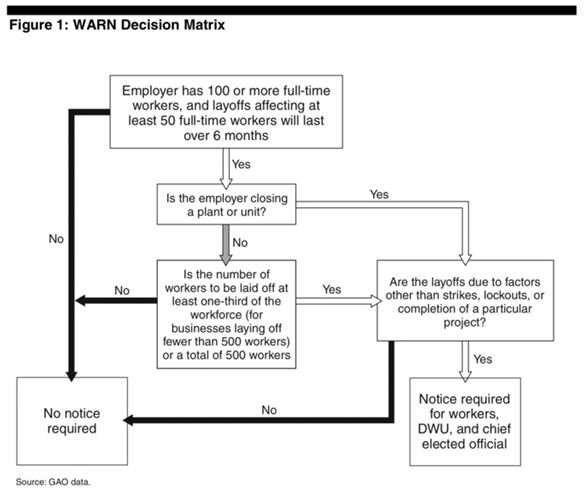 Emphasizing the Role of the Human Resources Department
In providing explanations about the concept of human resources strategic planning, we will also put emphasis on the importance of human resources management in project planning. Many employees who became victims of downsizing in the recent past regard the HR department as useless and merely put in place to move the employees around like pawns on a chessboard. If the main strategist makes a wrong move, then they are taken-off the board as like a dispensable object.
This, in a way, is true because downsizing is a result of business strategies that failed, and layoffs have been regarded by employees as part of those failed strategies. However, that was a dark era in the past and lessons have been learned. Human resources managers are now tasked to prepare HR action plans to support the company's business strategy.
In order to do this, HR management should also perform its own human resources strategic planning by way of pencil-pushing and brainstorming. That way, employees as human resources have a clear idea about the goals they are expected to achieve. They will have clarity of perception about their roles in attaining a common goal for the entire organization.
Formulating Human Resources Strategies and Developing the HR Action Plan
To make this discussion more interesting, we will go about it as if we are in the process of brainstorming for human resources strategies in order to come up with our HR action plan sample.
1. Establish the Company's Vision and Mission
Know the company's business goal and the exact ideas on which you're planning. Some companies incorporate both vision and mission into one single statement or paragraph, while others create yearly mission statements in line with their business strategy for the year.
As you go about gathering ideas and developing your plans, understand these three basic principles to observe
Formulate strategies that are aligned with the core values and the core purpose of the company's vision and missions.

Human resources are not just workforces to mobilize. They are real people with personal desires and ambitions, which is why they went through years of education and training. Now it's up to the human resources department to recruit individuals whose interests, competencies and capabilities are attuned to the core values and purpose of the company. Nonetheless, the department is not expected to be always accurate in the recruitment assessment, which makes it important to keep assessment programs part of the staffing strategy.

Every employee desires to become a part of a business organization that is well-organized, which they could perceive as soon as they submit their applications for the recruitment process. They will experience this as they undergo the training initiatives and benefit from this through management's performance. The best part about an organized company, is that the compensation being afforded to employees is paid as a form of recognition for their contributions.
2. Understand the Executive Summary of the Business Plan
The business is an independent toy store called "The Rainbow Room" selling an assortment of kid-safe toys. Their standard items are the soft dolls made from hemp and recycled PET bottle fillers called "Plushies." The dolls come in different sizes, genders and forms including huggable dinosaurs that are about three and a half feet tall. Clothes or accessories are removable as a way of teaching and encouraging children to be creative and stylish. Dolls have different characters; hence, doll clothes and accessories will come in varying styles.
The company is aware that some parents are cash-strapped and cannot afford to buy the toys that their kids would love to receive on their birthdays or on any special occasion. A one-year lay-away plan will be offered to these parents but their need should be properly documented and their employment duly certified. The lay-away purchase will be released once the plan is at least 85% paid. Parents who would like to partake in a subsequent lay-away plan must have no history of payment defaults."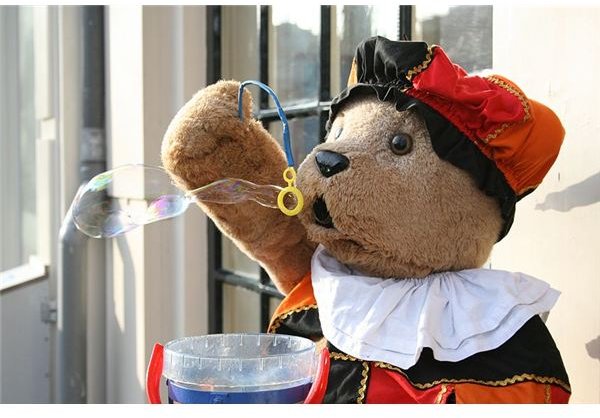 Inasmuch as the company's core value is about nurturing "strong family ties" and its core purpose is to foster a community of families bonded in unity, the toy store will provide play areas where parents and children can spend quality time together along with other community members.
Kids will be encouraged to join the store's website and open a free-membership account where they can (1) share feedback about their toys, (2) recommend or seek advice for best buys, (3) look for swap deals and (4) maintain a wish list, which their family and friends can view.
The company's vision is to become an important part of the community, where kids who are mostly in their formative years can find child-friendly toys that best match their personality. Parents will perceive the store as an ally in granting their child's desire, particularly for special occasions. The store will not discriminate against parents who have limited resources but instead help them buy their child's dream toy.
Vision and Mission Statement – Every kid who visits the "Rainbow Room" will leave the store with a happy face and every parent who comes along will be glad to bring their child to a family-friendly place.
3. Know the Business Strategy:
Build a rainbow themed store that has the ambience of a huge playroom whose main attractions are the "Plushie Dolls" in different settings. The store will have a play area for every age bracket on a first-come, first-served basis, where each child will be allowed 30 minutes of free-playtime with the store's toy samples. Younger kids may be hard to extract from the play area; hence parents will be asked to pay $1 for every extra half-hour.
Den-Persons in charge of the play area for older children will encourage the young customers to make friends with each other and foster their friendship by encouraging them to join the store's website. The website will have a special section called "The Rainbow Connection", which will serve as a social media site for children. A computer system will be available at the section for this purpose.
4. Establish the Objectives of the Human Resource Strategic Planning:
Hire a Store Manager to oversee the overall store operations and to troubleshoot any problems that may be encountered by the staff or customers. He will make sure that the store's mission is achieved.

Hire a Chief Marketing Officer or CMO—wherein CMO will also stand for Creative Marketing Officer—who is knowledgeable about web-based marketing strategies. He will also act as web administrator and review the children's feedback about their toys and their wish-list. This will serve as a basis for the CMO's marketing strategies for the online and the physical store.

Hire a Store Merchandiser who will be in-charge of buying, displaying and promoting the toy products for resale. He or she will be tasked to determine the inventory level by conducting in-house research about the products' demand.

Hire a Credit and Collection Officer who will be in-charge of processing lay-away plans to be extended to hard-up but deserving parents. This officer should be able to recommend the best credit systems and policies as well as be able to screen credit-worthy but cash-strapped parents. The store manager will co-approve all lay-away sales.

Hire Customer Sales Representatives (CSRs) or Den Persons, to oversee each play area and at the same time act as sales reps by soft-selling toys to the children and their parents. Eight CSR-DPs will be initially hired and be deployed on a per-shift basis as follows:
(1) Two CSR-DPs for ages 6 months to two years old;
(2) One CSR-DP for ages three to six years old and
(3) One CSR-DP for ages seven to 12 years old or a total of four CSR-DPs per shift.
There will be two sets of 5-hour shifts and CSR-DPs shall not have more than five hours of work as a Den Person.
Hire CSRs who will assist walk-in customers in making their purchases. The number of CSRs to be hired will depend on the sales projections of the CMO.

Hire a Cashier to receive and process payments received from walk-in customers and from lay-away accounts. This person will also be tasked to prepare the daily sales reports, to be used by the Accounting Technician.

Hire an Accounting Technician who will record the physical and the online store's financial activities and prepare all relevant reports.

Hire a Payroll Master who will be in-charge of the store's payroll system, which includes the calculations for commissions earned based on the quarterly financial reports reviewed and approved by the management.

Hire stockroom staff to release the store orders as well as monitor accurate physical inventory. Additional staff may be added during peak season.

Hire two store staff members, one male and one female to act as cleaning service crew to be in-charge of keeping the entire place clean, sanitary and orderly.
The HR Action Plan Sample
The Recruitment Strategies
1. To write a comprehensive job description for each of the staff categories described in the Human Resource Strategic Plan.
2. To research the best qualifications for each job type, based on the demand of their job functions. However, the core value and the core purpose of the company as well as the store's mission, can be best fulfilled by qualifying only those who demonstrate a great love for children in all job categories. This can be manifested by way of recommendations, family background, past experiences and actual demonstrations.
3. To recruit our applicants from those recommended by our network of associates and business contacts as the best source of suitable applicants who will be chosen to fill-in the professional positions; namely: Store Manager, CMO, Store Merchandiser, Accounting Technician, Credit and Collection Officer, as well as Payroll Master.
4. To recruit college undergraduates seeking for internships as K12 teachers, teacher's aides, or teacher's assistants to fill-in the CSR-DP, CSR or Cashier positions.
5. To recruit high school graduates with satisfactory academic performance records and backgrounds plus commendable work references as babysitters or caregivers from ages 16 to 21 years old to fill in the CSR-DP or CSR positions.
6. To recruit high school graduates, from ages 16 and above, with satisfactory performance records and commendations from referrals, to fill-in the positions of stockroom personnel and cleaning crew.
7. To research and formulate interview questions that will elicit answers to show consistency of information about the applicant's background, work experience, recommendations, know-how and genuine understanding of the company's core values and purposes.
8. To match their test scores with the industry metrics for the relevant job position.
9. Find out from those who were extended with job offers, the reasons why they deemed it best not to accept the company's employment offer.
10. Ensure there is diversity in the CSR-DP and CSR staff recruited.
The Orientation and Training Programs
1. To plan an orientation seminar that will discuss the company's business vision and missions, the company's core values and purposes, the employment and termination policies, handbook overviews and FAQs, and the company's position as an employer-at-will.
2. To conduct a personality seminar handled by a professional fashion design consultant, who will give advice about the style of dress and make up that would suit a family-friendly or kid-friendly environment. The ideas or recommendations should be aligned with the store's rainbow theme. The consultant should also be able to impart the proper decorum, the manners to exhibit and language to use in front of children. The objective is for parents to see the company's store personnel as models of good behavior, to positively influence their children.
3. To conduct a workshop or seminar on how to soft-sell or to make a sales pitch in a way that will not turn-off the parents. Some parents might get the notion that they are being pressured by their children into buying something for which they are not ready every time they visit. Make it a point to invite speakers who could demonstrate how this can be done effectively.
4. Conduct a seminar or workshop handled by a daycare operator or an overseer of a cruise ship fun center for kids. Give the entire store personnel ideas and techniques:
On how to keep the children relatively agreeable with the store rules,
On how to promote socializing among the young ones, and
On how to keep them happy in their thirty-minute stay in their respective play areas.
5. Invite a speaker with a genuine knack for humor, to give tips on how to always see the brighter side of life. The objective is for the staff to maintain a bright disposition while working within the store premises to avoid creating an atmosphere where short-tempers could flare up.
The Assessment Programs
1. Every new rank and file recruited will be evaluated each month for their progress and improvement to let them know if they are performing according to the company's core values, policies and the basic on-board training. It will also include an offhand interview on how they see the company, the store operations, the customers, the products, the role they play and the problems that hinder their improvement.
2. The rank and file performance will be given a formal rating every six months – this will be the basis of their salary increments.
3. The supervisory or managerial positions will be assessed every 6 months and be asked about their opinions on how management can further improve its selling system or about the existing and potential problems they see on how the store is being run.
4. An employee survey about their perception of the company's employment and operating process will be conducted every 6 months.
The Compensation, Benefit and Awards Program
1. Every new hire will be compensated with the basic wage pay rates according to industry standards.
2. All employees will have additional meal and transportation of $500 added to their basic wage but will be pro-rated according to the number of days or hours that the employee reported for work.
3. All rank and file store employees will receive additional pay in terms of profit-sharing every four months, based on the quarterly financial statement reports and the employee profit-sharing plan, to which:
Each CSR–DP and CSR will be identified in every individual sale they make and earn sales commissions for the total amount of all items sold individually. The CSR-DP or CSR with the highest amount of sale for the quarter will be awarded with a custom-made commemorative "Plushie" Soft Doll.
CSRs with no credit for individual sales and the store personnel handling administrative functions, will receive profit shares of the net income computed at a flat rate.
4. The managerial and supervisory positions will receive compensations, benefits and profit shares based on the employment contracts to which they agreed during employment negotiation and acceptance.
5. Sick leave and vacation leaves will be according to the FMLA but management maintains an open mind about leave requests that stem from dire or emergency reasons, as long as company policies are observed.
6. A "Best CSR-DP", "Best CSR Employee" and "Best Store-Support Provider" will be recognized and be rewarded with commemorative and cash awards yearly.
Corporate Reorganization During Promotions, Resignations or Terminations
As part of human resources strategic planning, employees who have elevated their educational and competency levels and who will seek for promotional advancements will be provided with assistance in case the company has no available position. The company will include their resumes in the pool of human resources for recommendation to our network affiliates and associates.
However, actual transfers shall only take place after the replacement has been trained by employees vacating or moving out of their job positions. This is to allow for proper reorganization.
Resigning employees will have to give at least one month notice prior to actual date of resignation to allow for proper restructuring or reorganization.
Conclusion of the HR Action Plan
Make a conclusion statement to serve as a reiteration of the company's business vision and mission:
"The company's vision of becoming a community-friendly store can only succeed if everyone who works for the company is aware that they need to exemplify the core values of fostering family and social bonding. That way, everyone will reap the benefits of working together for a common good."
Downloadable Copy of the HR Action Plan Sample Available at Bright Hub's Media Gallery
Readers are reminded that this HR Action Plan sample is for illustration purposes only and does not make any claim of being a standard example. However, it should be kept in mind that the process of formulating the strategies and plans, requires the observance of all federal and state laws that govern sourcing, hiring and termination policies.
For those who would be interested in using the plan as a guideline, they can download a copy of the human resource strategic action plan at Bright Hub's Media Gallery. Users are welcome to modify the information according to their company's goals and policies.
Reference Materials and Image Credit Section:
References:
Image Credits: