What Is the Protocol for a Project Management Audit?

Why You Need Audits
Even the Project Management Body of Knowledge (PMBOK) says, "Audits ensure the composition of a project's configuration items is correct and that the corresponding changes are registered, assessed, approved, tracked, and correctly implemented."
Audits can be project related or organizational-based, and if you need to know what is the project management audit protocol, there really are certain guidelines and base areas that need to be covered whether the audit is company-wide or for a unique project.
No matter the type of audit, they can be especially helpful in maintaining continuity and achieving success based on the guidelines originally set by a department, a company, a project manager or the Project Management Office (PMO).
Without audits, you may find projects have hiccups, fail, or do not meet the specifications outlined by all the stakeholders.
Project Specific Audits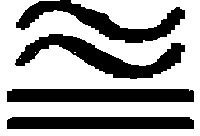 First off, you'll find a free Project Management Audit Checklist in our Media Gallery. But how does one know what protocol to follow when performing a project specific audit?
Audits for specific projects should include a team that reviews the following:
Processes – This means checking that the sponsor, manager, teams, and stakeholders are all geared toward the project's directive. It includes a review of the implementation plan, risk management plan, the project scope, lifecycle, work breakdown structures, quality assurance, communication plans, and change control, and the configuration management plans.
Internal Methods – No matter the project management methodology utilized, audit protocol includes a total review of each element within a methodology. This means tackling the scope, quality management, resource requirements, budgets, costs, and risk management elements within each section of the project.
For project specific audits, the audit team must rely upon the documents created prior to project implementation and compare processes, progress, guidelines, and outcomes based on original project specifications.
If the audit team finds a process missing or not implemented as designed in the project specifications, it needs to explore the reasons why and if indeed an element was missed, how important were missed elements to the project's outcome?
Project specific audits often reveal the need for more guidelines, written policies or procedures to guarantee successful project outcomes that align with the project's goals.
Departmental or Company Audits
The protocol for a departmental or company-wide audits, especially if your firm is entirely devoted to project management, also follows a certain protocol. Also in our Media Gallery is a free template of a Project Management Audit Procedures Guide based on internal controls.
These types of general audits may include more than one team to review a company's policies and procedures, the PMO, responsibility and accountability, and organization. Other parts of a general audit include:
Money – Basically this means looking at how budgets are formed and costs are controlled. It defines what reports are required and how they will be furnished. How company money is spent is another project management audit protocol and any areas where money is involved are either accepted or identified as change areas.
Planning - A review of how a company plans a projects and develops the timeline is another area important to audits. This can include Gantt charts that outline project activities based on the project planning methods utilized. By reviewing project planning in an audit, it can revealed if planning goes awry, is often delayed, and offers reports on how planning processes can be improved or changed.
Monitoring – Teams need to audit resources (both on and offsite). The monitoring audit should provide an in depth look at staffing as far as responsibility for monitoring and controlling in all projects. It should show responsibility of everyone within the department or company and if each is achieving the required or requested elements of project monitoring.
Legal – What sort of legal contracts or agreements does the department or company use and what is their level of affectability are included in this part of a company-wide audit. Audit teams often breakdown the contracts and agreements per project to show losses incurred at every level as well as percentages of acceptance with the in-house agreements.
Other Essential Company-Wide Audit Elements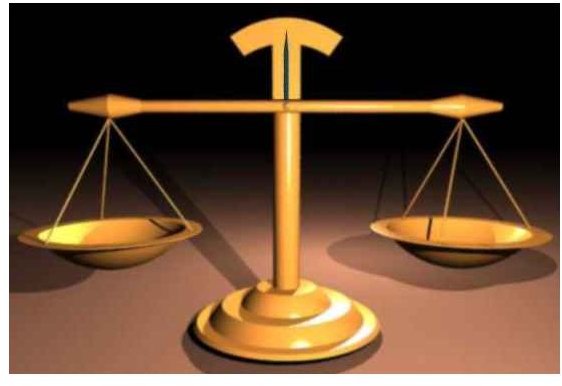 When considering what is a project management audit protocol, especially as it pertains to company-wide audits, there are other important elements to consider:
Inspection of Works – How is a process or product tested and who supervises testing? What checklists are utilized to ensure project feasibility? What is the frequency of project work inspections and if something is out of order, who is responsible for repairing the dent in the process?
Clients – Audit teams often look at how well every client's goals are met and are they met within approved upon deadlines. Was there too much change or risks associated with projects? If the client was happy with the end result, how fast was payment received from the client? Once payment was received, how long did it take the company to pay outside resources?
Safety – Audits of safety and health processes are part of every departmental or company audit. A total review of safety and health issues and written policies along with how guidelines are followed should be checked. This also means reviewing any company's safety board or team and their effectiveness.
Review – How well does the company do in post project reviews? Do they involve all the resources that worked on the project(s)? Is the client or stakeholder involved in the review process? Who handles the review process and how is also key in a project management audit protocol.
Setting Up an Audit
Even the word "audit" can scare some people, especially those who are being internally audited. If an audit is to be performed, whether it is project specific, company-wide or departmental, should people be notified?
The answer to this may depend upon the reason for the audit. If projects fail constantly or if the company has outside client issues, then some audits should take place with the audit team(s) reporting to the audit requestor.
If audits are performed to check for possible areas of improvement within an already profitable and successful project or company, then people should be aware of it and be ready to answer questions and participate in the audit at various levels.
Large companies or PMOs that oversee many projects should set schedules for regular audits both on the organization itself and a handful of projects to evaluate processes and identify areas of needed change.
When asked, what is a project management protocol and how can an audit be successful, first identify the reason for the audit and then proceed by utilizing your own checklists or using the free templates found in our Media Gallery.