Get Organized with Open Source Time Tracking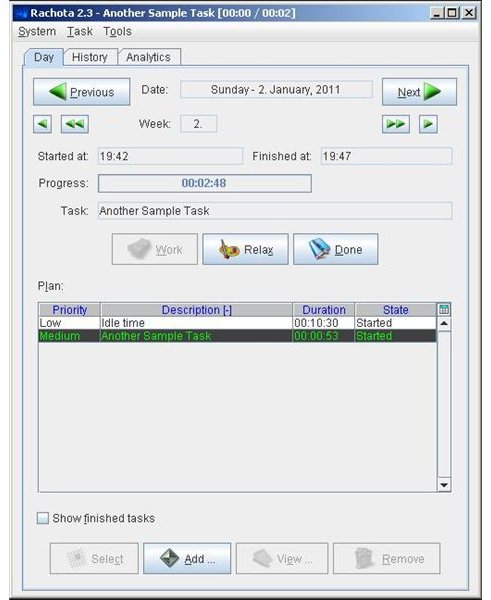 Rachota Timetracker
Whether tracking time for business or personal use, Rachota Timetracker can help users get more out of life. Rachota is especially
useful for people who do not trust Web-based time tracking utilities or find themselves in places where there is not an Internet connection.
Rachota is one of the simplest and most portable open source time tracking solutions around. It easily fits on and runs from a USB flash drive and will operate in a variety of operating systems, including Linux and Windows.
Although the application features a surprisingly simple interface, it has powerful options that include diagrams and reports that help represent users' time and even analyzes trends to suggest ways to use time more effectively. Rachota Timetracker can even create invoices.
Rachota Timetracker is a SourceForge open source application that is available as a free download.
Kimai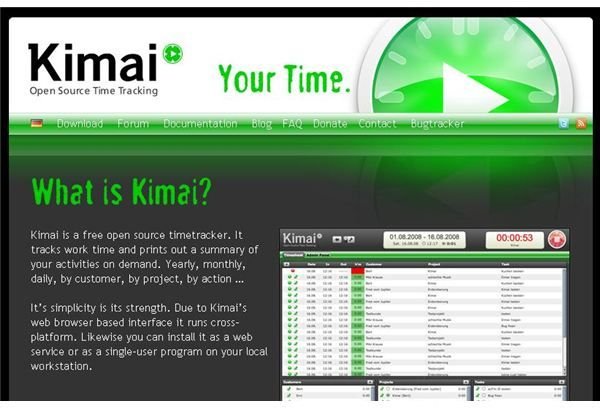 Browser-based time tracking and billing in the form of Kimai features simplicity. Kimai has an advantage over locally installed time trackers because it does not require an application to stay running on the local machine. With this application, users can close their time tracking window and the application will continue to keep track of the current task.
Another benefit of this open source time tracking software is that it is designed to easily accommodate multiple users.
Installation of this user friendly open source time tracking software may be a little trickier to install than others because it is based on PHP5 and MySQL5. Windows users can consult the Kimai Web site for advice on using a separate application, XAMPP, to make Kimai work.
Although Kimai is simple to operate once it is installed, it has powerful tracking options and reporting options that make it easy to personalize for productivity and for billing.
Baralga
Designed with freelancers, software developers, and consultants in mind, Baralga helps automate the time tracking process. Users can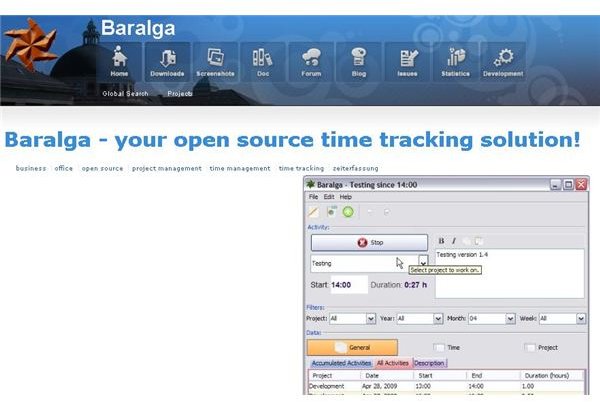 manually edit tasks and add project information to their daily work and then export data to Excel for easy analysis and reporting.
One powerful feature is in the user configurable keyboard shortcut combinations that can make Baralga speedier to use than other open source solutions.
With Baralga on their side, workers can easily track billable time, improving income potential, and analyze their effectiveness at managing their time.
Because Baralga is based on the cross-platform Java programming language, the program will run on Windows, Linux, and other operating systems that support the Java runtime environment.
Wrap Up
Open source time tracking solutions save users money while making it possible to reclaim wasted time and increase billing. Employees, entrepreneurs, creative workers, home business people, freelancers, and others will benefit through these simple ways to squeeze more results out of their work day.
Image Credits: Screen shots taken by Bruce Tyson