Request for Proposal Examples and Explaination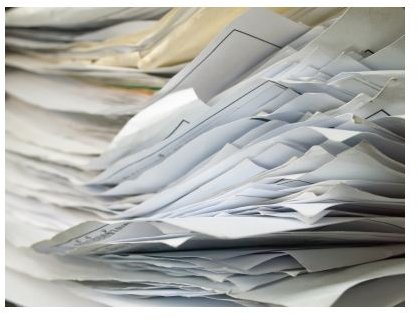 Examples of RFPs
As a business professional in a management capacity, there may be a time when you are required to write a request for proposal, commonly known as an RFP. A Request for Proposal is typically written when work needs to be completed from an outside vendor or by another department internally. The RFP should describe the project, the response you are looking for from vendors, the steps in reviewing the proposal, including a timeline and pertinent contact information. Here, we'll take a look at some written examples of a request for proposal and other important tools to aid you in the RFP process. [caption id="attachment_132822" align="aligncenter" width="640"]
The RFP process is important for selecting qualified vendors[/caption] It is important when writing the RFP that a pool of vendors, or potential bidders, are selected and notified. You can submit a notice in your local newspaper, online or to a media source to let bidders know of the project or you can be very selective in your approach and reach out to preferred bidders. With either notification method you should consider writing a Letter of Notice for the RFP.
Letter of Notice
Most letters are similar to this particular letter:
Date Individual's Name Company Name (if applicable) Street Address City, State and ZIP
Salutations: The body of letter should include an introduction, give a brief description of the project and have contact information for interested parties. A deadline to respond for interest should also be included. This letter should be no more than two pages. Close the letter with your name and title. NOTE: Your letter should always use the same style of formal business letters so refer to the structure of those letters for details on preparation, greetings and closings.
Request for Proposal Examples
Once you have your bidders identified, you should begin writing your RFP, which is more detailed than the Letter of Notice. Here is an example of a Request for Proposal outline:
Executive summary
Statement of need
Project description
Organization information
Project schedule
Conclusion
Now here are a few examples of Request for Proposals:
Company Name Company Address Company City, State and ZIP Company Phone
Project Name - Name should be clear and to the point.
Introduction This section should be an introduction of the company, the team, and the project. Overall Project Goals This section highlights what the company finds to be the ultimate goal of the project and the end results. Vendors should answer in their bid how they will make the project goals feasible. Scope of Work The scope of work details the project and how the company will work with the vendor to ensure completion. Requested Information and Proposal Format This section is to address how the requested information and proposal format should be submitted. In this section, vendors should meet and/or exceed the needs of the projects when they return their bids. You should not be willing to compromise on what you expect to receive back from the vendors. Optional Services This section addresses any additional services that may be required from the vendor. Ownership and Intellectual Property This section explicitly expresses the ownership of the project and all intellectual properties. Vendors may be willing to give you what they create for you, but may not be willing to give what they created and used for the creation of your project, such as software, programs, and the like. Company Responsibilities This section highlights the responsibilities of the company to ensure the vendor receives all documents, schedules and other pertinent information to stay on track with the success of the project. Estimated Project Duration This section gives an outline of the timeline from the RFP response submission date to the final decision date. Make sure you allow time for changes and alterations to the project and RFP. Submission Information This section helps the vendor on how to submit their bid and what the requirements are. Selection Criteria This section helps the vendor understand the selection criteria, so be sure to include your contact information for bids and questions. Miscellaneous This includes any additional comments or services required by the company to the vendor.
Another Example of Request for Proposal
However, not all RFPs are written to include these items offered in the above example RFP. RFPs can and should be altered to fit the immediate need of the department and project. Here is an example of a more detailed request for proposal to help you:
Cover Letter
Signature Page
Title Page
Table of Contents
Schedule of Events
Standard Terms and Conditions
Special Terms and Conditions
General Information

Definitions
Purpose or Intent
Background
Method of Payment
Contract Term
Presentations or Demonstrations
Pre-Proposal Conference

Technical Specifications

Specifications (Goods)
Scope of Work (Services)
Scope of Activity
Project Management
Deliverables/Measurable Standards Schedule
Support
Training
Maintenance

Vendor Requirements

Mandatory Requirements
Vendor Organization
References
Financials
Resumes

Proposal Response Format
Cost Proposal
Method of Evaluation & Award

Evaluation Criteria
Discussions, Best & Final Offer
Negotiations

Attachments
At Bright Hub, we offer a free template for a request for proposal you can download and utilize for the RFP process. Here are some additional tips you can use to help you stay on track with your request for proposal process:
Your request for proposal should always be your way to identify the best vendor for your job.
Be mindful not to make exceptions to your needs as the end results will not meet your goals.
Bidders who are proficient in their work should be comfortable with the RFP.
It is equally important to maintain your targeted timelines and control any internal conflicts you may have prior to sending out the RFP.
Never hesitate to answer questions of vendors to ensure you receive quality bids.
Finally, if you are a government agency or are soliciting bids from government agencies, you will, more than likely, have to make the RFP process public–meaning bids for the project are open to any company or organization. Image by Malachi Witt from Pixabay