Necessary Parts of a Communication Plan: Keeping Everyone in the Loop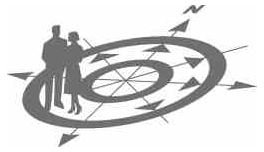 A communications plan works alongside other parts of the project plan to document how and to whom status information about risks,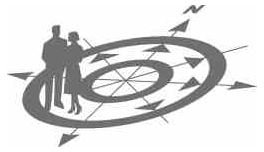 project processes, and other matters are communicated.
To be effective, the communications plan will define the stakeholders of a project, what their needs are, and how to best communicate different project metrics to them. Without a communications plan, managers cannot be sure that necessary information travels to stakeholders at appropriate times.
A communications plan is an essential component of the planning process, so managers should make it an important priority. The parts of a communications plan mentioned here are essential to the effort to promote information sharing across the team.
As noted by Carl Pritchard, the communications plan should be shared with all stakeholders, but managers should be cautious to limit the content shared with external stakeholders to that which is essential to their responsibilities to avoid compromise of trade secrets and/or data protected by privacy and ethics rules.
Image Credit: Wikimedia Commons/Marine Institute
Stakeholder Data
A communications plan will normally include a table that includes the name of each stakeholder along with their primary and backup contacts (if the stakeholder includes an organization or group). Additionally, office and mobile telephone numbers, email addresses, physical addresses, forms of communication, and required frequency of contacts are all basic requirements.
Here a record of what stakeholders must receive status reports, which ones must be invited to team meetings, etc., can be documented to make sure everyone stays "in the loop" as the project progresses.
Additionally, the best times to contact the various stakeholders should be collected to facilitate the scheduling of meetings and updates.
Communication Schedule
After the stakeholders' information is complete, one of the most vital parts of a communication plan is the communication schedule. This is where the team sets the times and dates for formal communications, such as press releases, team meetings, conference calls, status updates, release dates and more. This schedule directly draws from stakeholder information already gathered, and works to guarantee that minimum requirements for the dissemination of project information are met.
Environmental Information
Another essential part of any communication plan is the transmission of environmental information that can directly affect stakeholders. This is information that is not substantially involved with the project although it can directly affect the project's success. For example, stakeholders charged with making media contacts must be identified and charged with guidelines as to what information may or may not be shared.
Other environmental factors such as applicable laws, government regulations, and corporate policies must be communicated to those who are impacted by them to ensure compliance.
The activity of competitors can also be part of the environmental information included in the communication plan. This information could involve their marketing plans, the status of their own projects, and their efforts that could either undermine or support the current effort.
Conclusion
The best intentions of project managers can easily fail if a framework for communications is not established and utilized. Even when information is flowing throughout the team, however, miscommunication can induce significant delays and cost overruns. Because of this, managers should demand that a communications plan be created, maintained and followed for the entire duration of every project.
References
Westland, Jason. The project management life cycle: A complete step-by-step methodology for initiating, planning, executing, and closing a project successfully. Kogan Page, 2006.
Pritchard, Carl L. The Project Management Communications Toolkit. Artech House, 2004.