Enhancing Ecological Intelligence for Eco-Innovation Projects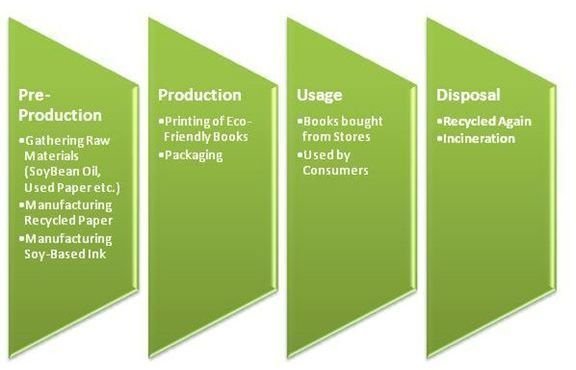 How Does Eco-Intellect Fit into the Sustainability Scheme?
Consumers are being encouraged to become ecologically savvy in making informed buying decisions. Complete and comprehensive information contained in the product's eco-label will serve as the bases for discerning sustainable values.
The retailers will participate by committing to resell only those that have eco-labels containing a summation of the components of a product and how it impacts the environment and public health. Even WalMart arrived at a landmark decision to support this sustainability scheme, much to the detriment of its more than 100,000 global suppliers.
Hence, it has become imperative for product designers, innovators and project managers to enhance their environmental acumen. The information required is a summary of all the materials, processes and activities used and included in the entire lifecycle of manufactured goods. Otherwise, the product will not qualify for assessment in a sustainability index rating system being used as additional reference by the consumer and the retailer.
Yet, compliance is admittedly complicated due to varying environmental laws implemented by state, by city and by county. This alone makes ecological intelligence quite extensive and all encompassing.
Fundamental Knowledge Required for Planning a Sustainable Project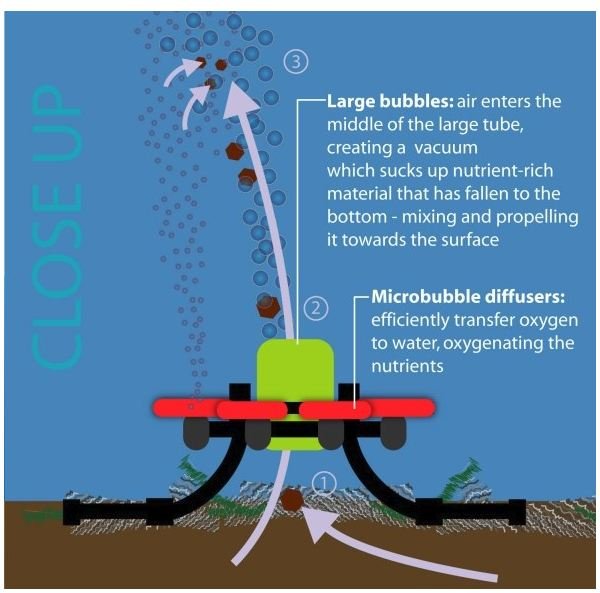 1. The basic criteria of sustainability which an eco-innovation must meet:
The original creation or improved product makes use of raw materials and energy derived from renewable resources in its entire life-cycle.

Its manufacture and use will not add to the CO2 and other greenhouse gas emissions that have accumulated in the Earth's atmosphere.

Its afterlife cycle will not add to the accumulation of non-biodegradable wastes that pollute the environment.

It is recyclable, reusable or can be repurposed.

It is cost efficient and zero or very low amount of waste has been generated in its production.
2. Sustainable Business Development
This denotes the implementation of business strategies that make use of cost- and energy-efficient processes and methodologies as a means to generate profit for all the key stakeholders. The business adopts goals and visions that aim to provide values for enhancing human living conditions by using only renewable natural resources that are applied with a conscious effort to protect the environment from depletion and degradation.
Determine the Related Governmental Rules and Requirements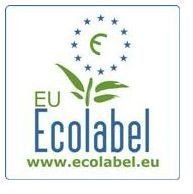 The directives are set forth under the codes for business ethics and corporate social responsibility in the state or city and country in which the business operates. If the product is to be exported, include the laws of the country to where the product will be marketed.
Find related and relevant information from the following databases: (Links can be found n the reference section of this article).
BELL – The Business Ethics Link Library – this is a comprehensive resource for the codes of ethics that govern U.S. companies, including their social responsibilities for environmental stewardship.
ISO – International Organization for Standardization – The globally recognized developer and publisher of international standards instituted in 162 countries. The standards were established on the consensus that they meet both the needs of the business and that of the society. Find information about internationally recognized standards for:
Social Responsibility (ISO 26000)
Environmental Management (ISO 14000)
Risk Management – (ISO 31000)
Quality Management (ISO 9000)
ISO Standards Catalogue
ISO Concept Database – This resource is an online platform that furnishes users with fresh concepts based on ISO standards. ISO's purpose in providing this database is to facilitate research and development initiatives and at the same time stay within the bounds of the entire ISO standards portfolio.
EPA – CREM – Environmental Protection Agency's Council for Regulatory Environmental Modeling:
This online database furnishes information for (1) development (2) conceptual basis, scientific detail and innovation (3) technical requirements and usage (4) input and output requirements (5) links for additional information, covering 147 EPA supported models to ensure consistency among eco-innovators.
EPA Toxic Release Inventory – A database resource for gathering information for over 600 toxic chemicals being used by U.S. firms and other facilities as it provides guidelines for waste disposal and management of releases, through recycling initiatives, energy recovery programs and remediation treatments.
Global Reporting Initiatives (GRI) – Sustainability Reporting Guidelines
The GRI sustainability reports coming from business organizations from all over the world. They serve as comparative references based on the GRI's standards as a means to measure organizational performance and compliance with the environmental laws and societal standards for global businesses.
European Multilateral Environmental Agreements – National Pages – This reference material contains overviews of environmental protection for every European country by way of governmental, legislative and educational policies, including case-laws.
Ascertaining the Sustainability of the Project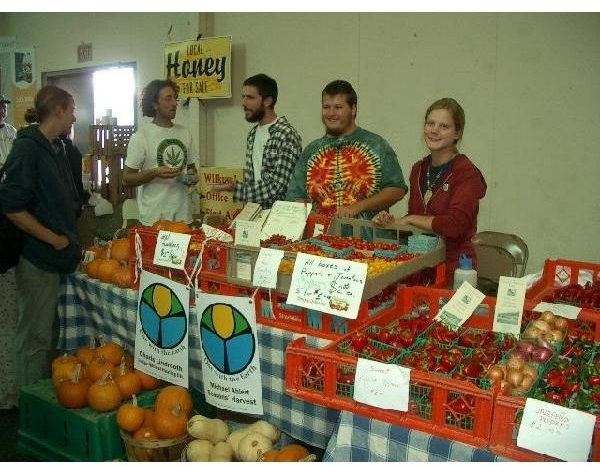 Addressing these key requirements can lessen the obstacles that could hinder the project's progress and eventual success:
Meet All the Criteria of a Sustainable Initiative – All the components, processes, methods and activities employed and used in the product's entire life cycle meet all the element of sustainability. Its known risks are mostly natural causes but are provided with adequate risk control measures and mitigation plans.
Ensure Budgetary and Institutional Support – This pertains to sufficiency of funds appropriated and exploration of eligibility for federal grants. In addition, there is also certainty that the project meets all the institutional requirements for a sustainable product and from a business organization.
Assurance of Economic and Financial Returns – The project can be expected to provide a continuous flow of reasonable financial and economic benefits for its key stakeholders after weighing all the cost-to-benefit issues under varying conditions.
Strengthen Community Support and Participation – The project is well-received by the community and its leaders can expect to elicit community participation if it becomes a critical condition for the project's success.
Certainty of Fair Distribution of Benefits or Yield – Internal controls and other checks-and-balance mechanisms are integrated into the eco-innovation plans and the entire organizational structure as well.
Risks Management and Mitigating Controls – All known and perceived risks have been properly assessed. To this end a set of risk controls are in place and a crisis management plan has been formulated /developed. This is to mitigate the negative impact in the event that an anticipated risk actually takes place.
Perform Sustainability Analysis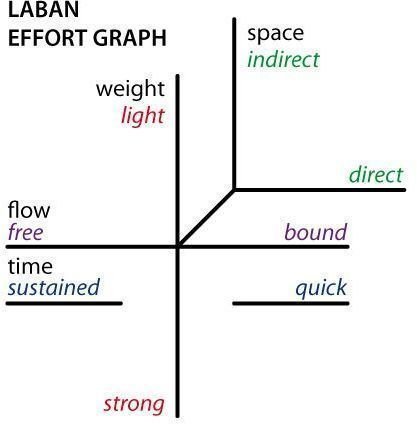 Evaluate the eco-innovation plans against a standard set of metrics including the financial indices for similar sustainable products or undertakings. All analyses shall take into consideration varying conditions for which the innovation is likely to be traded or operated by focusing on the following key points:
Relevancy – to all federal, sectoral, regional and ethical purposes and programs recognized in all the known sites or locations at which the business is expected to operate.
Degree of Acceptability –The use, consumption or continuous presence of the innovation, whether direct or indirect, will continue to uphold environmental protection and high moral values.
Economic and Financial Feasibility – This denotes that the eco-innovation will not in any way affect the livelihood of the non-competing sectors and that the selling price is considered as reasonable and within industry standards. Moreover, its economic benefit can be expected to continue for a considerable period of time because of its inherent long-lasting value.
Ecological Sustainability –There is an assurance of maintaining the natural balance of the environment and all the living creatures and organisms that exist in affected sites or location. This shall be done by exploring all future possibilities and by getting insights from case studies of seemingly successful projects but which subsequently resulted in latent ecological problems. Examples of such cases are:
The building of dams which eventually destroyed the ecological communities of aquatic inhabitants;
The propagation of wild plants for use as herbal medicines, which later turned out to be invasive species and capable of degrading the quality of the soil.
The use of pesticides that drove away the insects whose ecological importance is their natural function as pollinators or as media for seed dispersal.
Monitoring and Other Post Implementation Strategies – There should be definitive guidelines by which the sustainable project will be kept under monitoring controls and post implementation measures. Doing so will ensure its sustainable impact to the environment. This can be exemplified by the "take-back" program being implemented as a guarantee that product discards are returned to the manufacturer for purposes of recycling, reusing or repurposing.
Suggested Reference Materials:
The National Research Council's Committee on Models in the Regulatory Decision Process A comprehensive handbook containing a series of guidelines and procedures, for understanding the scientific issues related to EPA's lifecycle approach to product evaluation and decision-making processes.

EPA's Model Evaluation – This resource contains suggested analysis tools and links to other resources which innovators and project managers can explore for purposes of implementing a more rigorous evaluation of environmental models.

Dow Jones Sustainability Index –This is the online reference for tracking and monitoring the financial performances of the leading sustainability-driven companies throughout the U.S. North America, Europe, Eurozone, and the Asia – Pacific.
Acquiring ecological intelligence may seem like a long and arduous task at first, but once you explore the sites and databases suggested, you will be able to proceed with considerable ease.
Reference Material and Image Credit Section:
References:
Image Credits: