Managing a Portfolio of Businesses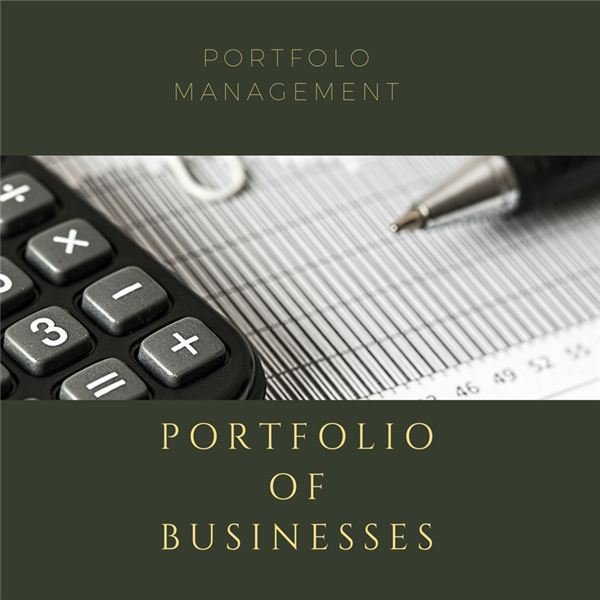 This analysis is grouped according to key elements of portfolio management, the organizational hierarchy of the portfolio, key aspects of executing the portfolio management process, and measuring value.
Key Elements of Business Portfolio Management
There are three key components to setting up a process for portfolio management, whether of businesses or anything else:
Defining: The business portfolio management process starts with developing an overall organizational strategy for assembling and organizing a synergistic portfolio of businesses, which could include common organizational strengths such as common markets, similar or same sales forces, related production and logistics resources and common cultural characteristics.
Aligning: Based on the strategy, the businesses in the portfolio are selected, and optimized, and prioritized to maximize performance. Resources supporting each of the businesses are aligned strategically based on available capacity, relationships among the businesses, and the opportunities for optimization.
Authorizing and Controlling: The business portfolio management process must define and facilitate ongoing processes for making decisions; reviewing and approving; and tracking changes, status and progress. Stakeholder involvement and continual buy-in is essential.
Organizational Hierarchy of the Portfolio
A portfolio of businesses is organized according to this generic hierarchy:
Portfolio – There is an overall portfolio for the various business segments, including a grouping the businesses by common characteristics such as industry, product or service or other similar characteristics.
Sub Portfolio – This refers to a grouping of businesses within these overall portfolio groupings. For example, there might be a sub-portfolio of specific businesses organized under a geographic portfolio, such as Europe.
Program – This could be a strategic change that affects the portfolio businesses, such as a growth plan in a business segment or seeking an acquisition.
Project – This would be a piece of the program with a specific objective, such as a project to find a new supplier.
Ongoing Operations – These are the operational functions of managing the marketing, manufacturing, logistics, support and information systems related to the businesses in the business portfolio.
Key Aspects of Executing the Portfolio Management Process
The investment portfolio manager focuses on the key aspects of portfolio management as follows:
Strategic Drivers – What are the goals of the company with its businesses? What are the strengths, weaknesses, opportunities and threats of the company?
Budgeting – What resources can we bring to bear on managing across the portfolio businesses?
Optimization – What costs can be shared, risks can be reduced and economies can be realized by effectively choosing and organizing the businesses in the portfolio?
Guidance, Oversight, Consistent Processes – What discipline needs to be added to the business portfolio management process to achieve and maintain targeted strategic advantages for each product line?
Metrics And Reporting – What reports and when need to be provided to stakeholders to help them keep abreast of performance and developments across the business portfolio?
Communication and Feedback – What lines of communication need to be open and managed on an ongoing basis?
Measuring Value
The most important question is in how to measure the value of a coordinated portfolio of businesses. The answer surely relates to measuring performance according to goals and versus the competition. The key is that, however it is measured, that the portfolio of businesses is more valuable than the sum of the value of each individual business or business segment.
This post is part of the series: Portfolio Management
A series of four articles on portfolio management – a facet of management that applies in many areas, not just project management. The articles look at how it has long applied to managing investments, the practice of managing a portfolio of products and much more.