Using Project Status Reports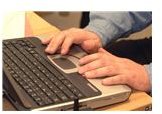 When should Project Status Reports be used?
Project Status Reports can help project managers gauge completion of project goals, keep deadlines in check and ensure all stakeholders are aware of project information. They are helpful when many people are involved in the execution of a project, especially when those project contributors don't often interface with one another. The complexity of a project itself is also a factor in whether Project Status Reports can be beneficial. If a project is likely to involve various stages of implementation over the course of a longer period of time, Status Reports can make management much easier. In addition, if a project has a specific deadline upon which other projects depend, Project Status Reports can offer good accountability for meeting target dates. These questions can help Project Managers determine if Project Status Reports will be beneficial for an upcoming project:
How many people will be contributing to this project?
What is the time frame?
Are other projects contingent on the completion of this one?
Are the contributors in the same office/location/city?
Can the project be divided into measurable steps?
How many of the tasks can be delegated?
Will key stakeholders and project contributors need individual teams to accomplish tasks?
For more information on writing effective Project Status Reports, see this Bright Hub article. Or, to see an example of Project Status Reports used effectively, read this article series on their use in software development projects.
How often should Project Status Reports be used within a project?
In general, Project Status Reports are most helpful when they are required on a regular basis throughout the duration of a project. Dates for reports might also correspond with key interim deadlines or target dates for reaching intermediate project goals. Status Reports keep Project Managers aware of progress and potential problems as the project progresses, so they aren't blindsided by unexpected delays or project roadblocks when a deadline is looming. These questions can help Project Managers determine how often to require Project Status Reports from project contributors:
How often is the Project Manager, himself, required to relay project progress to supervisors?
What other projects will team members be involved in while the project is on-going?
What is a reasonable amount of time for the project's intermediate goals to be met?
How much paperwork does the Project Manager normally review or submit on a weekly or daily basis?
Can meetings be scheduled with related stakeholders and project contributors?
Is the established relationship with task leaders such that trust and communication has already been built?
How much direct guidance do task leaders require to meet intermediate project goals?
What information should be included in a Project Status Report?
Consistent types of communication from each of the various task leaders is beneficial in adequately understanding project progress. Providing team leaders with a Project Status Report template for the project allows the Project Manager to evaluate each component of the project based on a similar level of information. (See an example Project Status Report Template here.) Consider including the following in a Project Status Report template:
Date of Status Report
Name of task leader and direct contact information
List of intermediate project goals and dates for completion
Description of work completed toward each intermediate goal
List of remaining tasks to be completed for each intermediate goal
Overview of client, stakeholder or management communication during reported project phase
Issues or problems encountered during reported project phase
Needs assessment for completion of intermediate goals
Suggested reevaluations for project deadlines, components or requirements
Photo courtesy www.freefoto.com