5 Project Tracking Forms: Sample Tracking Forms Available for Free Download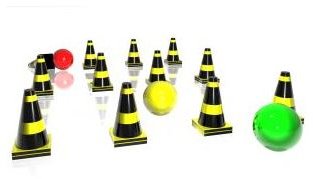 Why Use Tracking Forms?
If you already use a project management program to meet your needs then why should you use project tracking forms?
Sometimes, it is useful to have a hard copy of the data. It is also useful to be able to refer to a hard copy during meetings and distribute hard copies of task lists to employees. While the paperless office is a nice utopian ideal, it really isn't very realistic in this day and age. Project status tracking can be a tedious task, but these forms can help you to organize information in a meaningful way.
The General Project Tracking Form
The contents of a general project tracking form should include the following items:
Project Name
Project Start and Finish Dates
Project Manager Name
Project Team Member Names
Project Description
Project Budget
Milestones and Deadlines
You can, of course, modify a project tracking form to meet your needs (download this form as a starting point). You can list the greatest risks associated with the project, stakeholders, etc.
Remember that the general project tracking form should be brief - especially if you are using project management software.
The Project Status Tracking Form
The Project Status Tracking Form can help companies with multiple projects to know exactly where all projects stand. This form should contain enough relevant information to inform anyone who chooses to read it.
Status tracking can include items such as budget, tasks completed, upcoming tasks, and more. Download an example of a status tracking form here.
The Timesheet Form
Perhaps your company tracks time using time-tracking software that automatically compiles the time spent with various clients. But, even it is doesn't, it is important to track how much time various tasks take in project management.
Hard copies of timesheets are useful as well. If your company requires time away from the office, timesheets can help track the time and don't leave team members thinking "Oh yeah, how much time on that meeting did I spend?"
A sample timesheet can be downloaded here.
The Action Item Tracking Form
Even if you use project management software, printing an Action Item Project Tracking Form can be quite useful. Action items can be tracked and delegated using this form.
Items to include on this form include:
Action Item Name
Start Date
Finish Date
Status
Person Responsible
For more information on action item tracking, you may wish to view my article titled "Action Item Template Examples" as well as the this downloadable Excel Action Item Template.
The Issues Tracking Form
One final project tracking form that is extremely useful to have is the Issues Tracking Form.
Issues Tracking Forms contain information on:
Issue Type
Issue Priority
Actions Required for Resolving the Issues
Assigned Resources
Status of the Issue
Click the link to download an Issues Tracking Form Template.
If you're looking for more sample forms and downloadable templates, check out Bright Hub PM's resource guide Over 50 Free Project Management Templates and Sample Forms.