How to Build a Project List to Turn into a Budget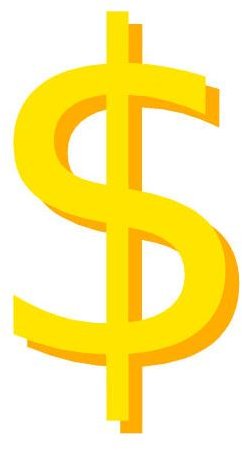 Creating a Project Budget from a LIst
In most internally run projects in organizations and as project managers, it is important to forecast and concretely provide a plan or strategy for your organization. These forecasts are usually in line with business direction whether they are IT projects, construction projects or any other projects in the various departments and divisions in your organization. In most cases, project listing and budgeting activities are performed the previous fiscal year of inception. This means that some organizations will build this list, build their budget and seek approval this year for next year's projects. Here is a list of what you'll need before building a suitable project list:
Business strategy (speak with your potential project sponsors). Questions you should be asking are:

Where is your business going?
What projects (IT/Finance/Operational) are required to help you achieve that?
What is the ultimate goal you wish to achieve? By when?

Management buy-in. Get commitment and acknowledgement from management that you can move forward. Project approval (or rejection or modification) will come with delivering the business case.
Resources. Without resources you can't deliver projects. Resources apply to anything from people, technology, and more importantly, a pool of funds that are spendable.
Next is to work with your sponsors to define all projects within the working scope. Obviously IT projects are limited to the IT team and although sometimes project sponsors and end users can't tell where to draw the line, it is your responsibility as a seasoned project manager to understand that line and help them understand what you can deliver and what is out of your functional scope. On a high level, your project listing should include:
Project name – a general name given to the project to easily identify it. Specific line items and tasks should not be contained in this project listing.
Project sponsor
Project priority (with respect to the other projects) – the purpose of this is to provide management the option and justification of eliminating projects based on logical rationale, business needs or economic factors.
High level project cost – which can be summarized for management approval and ultimately turned into a budget.
High level people resource allocation (external or internal) – another good indication of your ability to deliver. You may have the funds to implement all the projects, but not the appropriate headcount to manage them.
Behind this project listing should be the concrete evidence to support the existence of these projects. In most cases, a business case will need to be built for each project presented. Management needs justification for allowing you to spend a certain amount of money or resources and to be completely thorough in your presentation and approach, so bring every shred of evidence you can dig up to support your case. Ultimately, if the projects are approved (based on time, cost, resources, and scope), your project listing is safe to turn into a project budget. For different organizations, there are different levels of depth for budgeting purposes and not all projects are born equal. Hopefully, this guideline will provide some insight to the procedural and development to your projects.
Additional reads: Planning Your Project's Resource Capacity