What Are the Key Elements of Resource Management?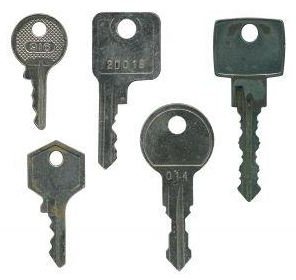 Why Is Resource Management Important?
Resource Management is a facet of project management that deals with the human, financial, distribution and demands of project resources. Careful management of human resources leads to the path of project success. However, mismanagement of resources can lead to project failure, overtime, budget overages, and other unfortunate events. Below, I outline the key elements of resource management. [caption id="attachment_133095" align="aligncenter" width="640"]
Resource management is critical to proper project management[/caption]
Preliminaries:
Before diving into the key elements, three statements must be made defining some of the important terms involved with resource management.
The Resources Themselves – Before one can manage a resource, one must know what a resource is. A resource may be a human resource (employee), a financial resource, a product to be sold or obtained, skills, technology, information, or elements for production.
Having the Proper Data – The data required for effective resource management includes demand for resources, available resources, and how the resources will fit into the demands (what is required of the resources).
Utilization/Allocation – Resources must be used to the maximum capacity for the minimum amount of cost. Tasks should be allocated (assigned or distributed) to resources in a fair and balanced manner.
What are the Key Elements of Resource Management?
Among crucial elements of resource management, the following are the most key: Resource Plan – Every project plan should have a resource plan as its component.The resource plan should contain all aspects of your project from beginning to end that pertain to resources required. Resource Breakdown Structure – Here, you will break down the resources required to complete the project in a hierarchy – as you would in a work breakdown structure or an organizational breakdown structure. Responsibility Assignment Matrix – this is where the resource or organizational breakdown structure meets up with the work breakdown structure to assign responsibilities to the various branches in the hierarchy. Resource Overallocation – Overallocation of a resource is when a resource has been assigned more work than can be completed during normal work hours. Resource allocation often leads to overtime and overspending on financial resources. Resource Histogram –This graphic representation can cue project managers whether there are any resources being overallocated. Resource Dependency – If two tasks require the same resource to complete them, then these tasks are resource dependent. If a task can only be completed by one resource, it is resource-dependent. A resource dependent task has particular constraints linking it to a particular resource. Resource Leveling – Leveling resources involves redistributing an imbalance of allocated work. It assists project team members by keeping them from becoming overwhelmed, working overtime, or running into project burnout.
More Information
For more information on working with resources in your project, check out the following companion articles:
Project 2007: Leveling Resources – A step-by-step guide to leveling resources in Microsoft Project.
Leveling Your Resources to Avoid Overtime – This article by Ronda Roberts discusses the importance of leveling resources, who benefits from leveling resources and manual vs. automatic leveling of resources.
Project 2007: How to Display the Resource Histogram – Use Project 2007 to display the Resource Histogram and other related resource management views.
Easy-to-use Resource Planning Tools -- This article looks at five of the best, easy-to-use tools for resource planning.
Planning Your Project's Resource Capacity – Great resource management is a vital part of managing a project. A good project manager must know how to delegate resources to effectively run and complete a project. In this article, we will learn about effective resource management and some ways that a project manager may manage this.
Project 2007: Creating Resource Calendars – A step-by-step guide to creating resource calendars in Microsoft Project 2007.
Image by mohamed Hassan from Pixabay