Managing Remote Projects. How to Keep Everyone on the Same Page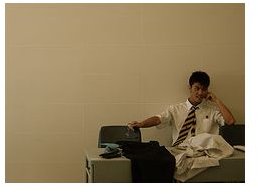 Building Trust
Not everyone has what it takes to be a remote project manager, nor do all employees have what it takes to be managed remotely. Certain skills are required for both managers and employees, but managers need to build strong teams with clearly defined goals along with building trust to be effective.
Globalization and lifestyles have spawned the need for managing projects remotely. Managing remote projects means building a team that you can trust. These team members are the "how" in completing the project successfully. In the long run, your remote teams, if managed properly, will hold the key to completing projects on time. Understanding how to manage remote projects requires some team-building skills, communication skills, clear goals, and trust.
The Skills You Need
To begin, take a look at these remote project management skills:
Choose strong team members - This is essential in remote project management. Remote team members should be proactive and motivated by their work. Employees who require on-site managers or guidance from nearby coworkers are not your best choice. Choose employees who are disciplined and flexible on time. Your remote team should be available not only to you, but for project stakeholders and clients.
Tasks and time zones - Consider your team and assign the right person for each task. Keep in mind time zones. If you have two remote team members who are working on the same task, they should be in the same time zone. Time zone differences can bring delays in communication.
Communication - As the project manager, you need to be available by phone, fax or email and respond as quickly as you can to be successful. Delays in answering questions or constant observation of the project time line will only make your team confused and ineffective. Answer phone calls, faxes, instant messages, and emails as promptly as you can.
Assess - The fastest way for your remote project to fail is to assign tasks, sit back, and ignore your team. Before the project begins, identify landmarks and analyze them. Constant monitoring will show successes and failures. If failures are out there, it's best to catch them early.
Remote meetings - From time to time, a remote meeting is a must and should be mandatory. Whether you choose a conference call or a software like GoToMeeting, stay connected with the team as a whole.
Are You a Remote Manager?
Not all project managers are good at managing remotely. To determine if you will be a good remote manager, consider these management styles:
Goal setting - Set goals first and make sure everyone is on the same page. Let your remote team members ask questions before the project begins. Make sure they understand your goals as well as the project goals.
Energy and passion - Remote managers must have a passion for orchestrating their remote teams. Your energy and motivation guides the team and the project. Keep your energy and passion high to help set the mood for each team member.
Be available - How available are you? The answer here is that you must be flexible. Even if you're done for the day, a remote team member may not be done. Unless you clearly define times you will be unavailable, your team needs to be able to reach you at a moment's notice.
Budget your time - Remote project managers should consider travel time when setting up meetings. A one-hour in-person meeting may take you a day to set up and a day to travel. If utilizing conference calls, set a time limit and write an agenda beforehand. On that agenda, make sure you make time for a short question-and-answer session.
Reliability and integrity - If you promise your remote team time, equipment or files or information, make sure you get them what you promised. This will not only show how reliable you are, it builds trust and integrity. If your remote team trusts and respects you and knows that you will deliver, your project will flow well.
The question of how to manage remote projects and improve on your remote management skills should be tops on your list if you are assigned to this type of management. With home offices, flexible hours, and teams who are spread not just across the country but often worldwide, remote project management is no longer the future. To gain more knowledge, read books like Managing Without Walls by Colleen Garton and Kevin Wegryn. You can find this book at Amazon.