Using Six Sigma Methods to Select Your Project Team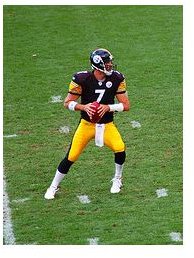 Putting Together the Perfect Team
Ben Roethlisberger, two-time Super Bowl quarterback, uses his team to his advantage. While he may use X's and O's to determine a runner's route, project managers can use a Six Sigma methodology to choose their team members.
Basically, Six Sigma, invented by engineers at Motorola, is a methodology for examining every aspect of a project before it begins to ensure all goes well. Six Sigma also anticipates what changes or events may occur and how they will be resolved when they occur. But what about your people within that methodology? People are not computer models, nor should they be. So how do you pick the right people for the task at hand?
Before choosing your team think about these three things:
Communication - Does the team member communicate and listen well?

Learning - Is the team member open to learning?

Receptive - Is the team member open to hearing feedback?
With these questions in your mind, analyze the team members you want. If you use the Six Sigma approach to choosing, along with these characteristics, you will want co-workers that are willing to lead and follow. Team members need upper management support from you as well as encouragement and a secure feeling that what they are doing is vital to a project. So how do you begin the process of choosing?
Choosing the Team
The corporate world is a competitive place: When choosing your team, leave out the slackers; they won't do you any good. Make a list of attributes you'd like to see demonstrated by your team members and ask the human resources department to interview people for the project. HR people are usually the first contact for employees, so use their expertise to your advantage. Have them weed out candidates that aren't team players. If a perspective team member is fond of calling himself a self-starter, that's a bad sign and means he'd rather work alone with no input.
Use the results you get from the HR department and compare your people-list to the skills needed on the project. If you need someone on the team to be at the workplace extra early, choose a person on your people-list that is an early bird. Do the same if you need people to stay late. Pick people who have experience in communication with inside and outside sources. Rely on the input you receive from the HR department.
At times, even if you use the best Six Sigma approach when choosing teams, what do you do if conflict arises?
Resovle Conflicts & Don't Point Fingers
Above all, don't point fingers or talk about one or more team players in front of the entire team. If you explained to your team that they were chosen utilizing a Six Sigma process, chances are you have a team that is willing to listen and engage another's idea. When deciding on conflict, use the team's consensus on what should be done. The old saying, there is no "I" in team is especially important in Six Sigma teams. Keep conflict to a minimum with an open-door policy for everyone. Embrace your team.
Conflict happens and will happen when dealing with a team. Assuring your team members ahead of time that the very basis of their place on the team is their ability to be a team player. You'll resolve conflict faster with Six Sigma teams if they have a knowledge up front of the team's picks and why they were picked. Teams need to be assured that, as the project manager, you will not only lead them, but investigate and encourage their ideas. Nothing within the project team should be discounted without thought.
Try and choose team members using Six Sigma basics and take the time to analyze the staff, include the HR department, and let everyone on the team realize that if conflict arises, it can be treated swiftly and fairly. Project managers who skip this step of assembling solid teams first will not be as successful as those who invest the time to pick the right people for the job.