Project Charter Summary: Learn a Key Aspect of Project Management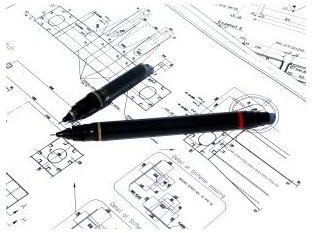 Project Charter Summary
A project charter provides authority for a project manager to execute a project. Although the document should be prepared by upper
managers, the project manager must sometimes press to have it created because some organizations do not use them. Several possible explanations exist that account for why some organizations do not use project charters. Some organizations do not understand appropriate project management procedures. Others may consider the actual project plan as the project charter. Finally, many corporate climates seem averse to the idea of having a document that actually records details of management approval.
Regardless of the reason an organization resists the creation of a project charter, it is an essential element of the project that empowers the project management with a tangible token of management support. Without this leverage, the project manager will likely face unnecessary resistance while acquiring resources and allocating funds. The imprimatur of upper management on the project charter has a way of slicing through petty opposition and bickering. It also serves as a tangible tool to get other departments to support the project and ultimately should serve to secure final approval for the project.
Although the involvement of upper management is necessary, project managers should select executive sponsors who are reasonably aware of the project and able to associate with it on a regular basis. In other words, a project charter sponsored by the CEO of a large corporation may be discounted by others because they are unable to conceive of the CEO being personally aware of or involved in the project.
As the project manager proceeds with the project, the charter can serve as protection from superiors who seek to distance themselves from support for and involvement in the project. Perhaps the most important part of this project charter summary is to acknowledge that its importance is sometimes underestimated. The project charter sets the tone for the entire project, so careful attention to details is essential to make the project a success.
Image Credit: sxc.hu/lusi
Creating the Project Charter
Although project charters can take different forms, depending on the project and the organization at hand, there are general principles that every project charter should follow.
A well written project charter summary should be limited to a few pages so that it is easy to digest. However, some project charters that involve highly complex projects require a project charter that contains scores of pages.
Some of the elements that most project charters contain are:
The name of the project
The name of the project sponsor.
The entity for which the project serves.
Projected start and end dates for the project.
The person responsible promoting communication and organizational development.
The objective which the project supports.
The specific purpose of the project.
A schedule complete with the achievement of milestones and the availability of deliverables.
A budgetary and funding overview outlining the project's financial strategy.
For more information, this article on writing a project charter reviews what a project charter is in more detail and discusses some of the reasons why project managers should insist upon including a project charter with their project plans.