What Are the Fundamentals of Stakeholder Theory?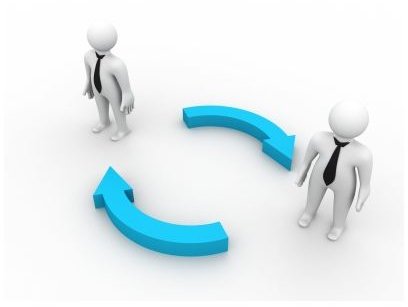 What Is Stakeholder Theory?
Much has been written about the stakeholder theory, including a book by R. Edward Freeman – Strategic Management: A Stakeholder Approach and Stakeholder Theory and Organizational Efforts by Robert Phiilips.
In Freeman's book, stakeholder theory is described as "addressing morals and values in managing an organization," from every stakeholder interest or perspective. Phillips is more concerned with the integrity and defining the "principle of stakeholder fairness."
In a press release from publisher Berrett-Koehler in September of 2003, they say of Phillps book on stakeholder theory that basically there are two ethical questions one must resolve. "The first is that organizations are dependent on their stakeholders for their successes and failures." And, "The second is based on the multifaceted theory of ethics."
So when looking at this theory, what does this all mean?
Image Credit (Freedigitalphotos)
Example of Stakeholder Theory
If one takes a look at Toyota and the recent brake pedal recall, the subsequent events from US transportation safety agencies resulted in $16 million in fines for Toyota for not releasing the problem and hiding a defect.
In large companies that produce products for the public where safety features are an issue, when the brake pedal problem was first noticed by Toyota, long before the recall in 2009, an effort should have been made by interested stakeholders in dealing with the problem. This would also have to include government safety agencies in the process—a good example of the stakeholder theory. After all, every automaker must be responsible for the safety of their vehicles and that includes keeping safety agencies (a stakeholder) up to date on concerns or problem areas.
What about smaller companies and project managers that produce outcomes on a smaller scale?
Implementing the Theory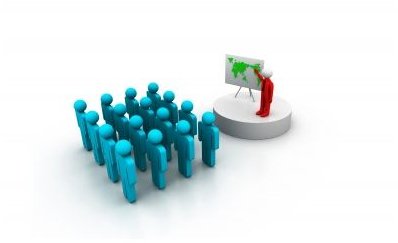 For the everyday project manager, when handed a project, consider your stakeholders and answer these questions to help you understand the fundamentals of stakeholder theory and implement them:
Define Stakeholders – Here you must list everyone involved in the project.
Stakeholder Importance – Rate your stakeholder's importance on what they are expected to bring to the project especially when related to its outcomes.
Stakeholder Knowledge – Determine the knowledge level each stakeholder brings to the project.
Stakeholder Decisions – Here is where the stakeholder theory really comes into play. If every stakeholder is not part of the decision making process, you aren't practicing stakeholder theory fundamentals and an important decision not conveyed or heard, may result in project goal or milestone failures.
Part of stakeholder theory is the element of awareness, involved decision making, and keeping the integrity of any project first and foremost. Failure to implement the stakeholder theory in many projects can result in pure disaster, especially if Stakeholder A is in the dark as to what Stakeholder B is doing.
Image Credit (Freedigitalphotos)
Trying the Theory on a Sample Project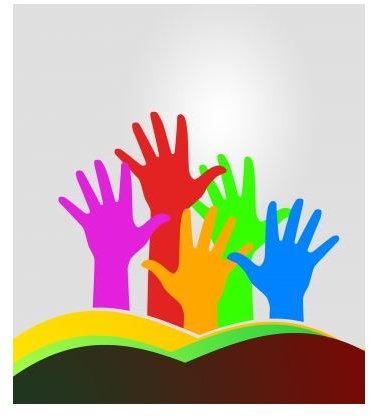 Let's take a simple project and see how the stakeholder theory might work. Say the project at hand is to develop a new men's electric razor.
Define Stakeholders – This needs to be everyone from the client, to external and internal stakeholders to end-users.
Stakeholder Importance – Clearly everyone will have a role, but we might say our roles are rated as:

Client – They want an effective razor that works and is well received.
End-User – They want an effective razor that works and is affordable.
Project Manager – They need to organize the project.
Internal Stakeholders – The project manager needs to assign tasks within the teams working on the electric razor.
External Stakeholders – These are key in gaining required supplies and parts for the electric razor.

Stakeholder Knowledge – Here, you'll want to analyze what each stakeholder will bring to the development of the electric razor and when. It's important to note, however, that no matter what knowledge level a stakeholder holds or offers, all stakeholders on the project should understand their level of knowledge and have access to their input via the project scope.
Stakeholder Decisions – This element of the stakeholder theory is the element that could make or break a project. For example, what if an external stakeholder that was responsible for the rotating heads on the electric razor found a flaw, but did not reveal it? Or, what if the team working on marketing the electric razor found that no consumer would be willing to pay over $25 for the razor but allowed the MSRP retail price to be set at $35? Both of these would harm the entire project in both the morality and integrity level of the project.
Image Credit (Freedigitalphotos)
More on Stakeholders
Every project manager needs to understand the importance of defining stakeholders and their roles in the project. There are ways to define your stakeholders through a stakeholder analysis and stakeholder prioritization.
When considering the stakeholder theory and its fundamentals, project managers must look at how project could be harmed or if the integrity of the outcome is influenced by the lack of stakeholder involvement. Managers must also be aware that stakeholders, no matter what level, do offer an element to the project and each stakeholder must be aware of what the others are contributing. You can achieve this best by involving the stakeholders in writing the project scope.
References