Some Examples of a Project Planning Model: Which Should You Use?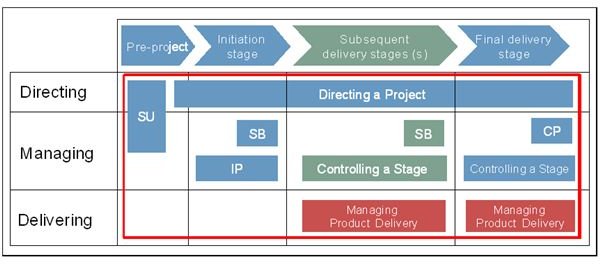 Any successful project requires planning. The project manager or stakeholders plan small and simple projects on an ad-hoc basis using the basic planning techniques. Using such basic methods, however, remains inadequate and causes inefficiency for large and complex projects. Such large projects require formal project management methodologies or models, which contain a blueprint of processes and steps to undertake the planning process.
A project planning model is a technical discipline in its own right, and the two most popular examples of project planning models are PRINCE2 and PMBOK.
PRINCE2
PRINCE2 or "Projects in Controlled Environment" is a rigid and structured approach to project planning, detailing rigorous and
formalized roles, responsibilities, and channels of communication for each aspect of the project.
The processes of PRINCE2 project planning model include
Starting Up (SU), which includes objective-setting, establishing an approach and constituting the project team.
Initiating a Project (IP) or determining the time and resources required for the entire project, or augmenting the project brief into a business case.
Directing a Project (DP) or determining the authorized personnel for each component or stage of the project, developing guidelines for authorizing stage plans and giving ad hoc directions when required, and detailing ways to confirm project closure.
Controlling a Stage (CS) or monitoring and reporting the project component, including assessment and review of progress based on plan, and details of escalating issues that arise or taking corrective action.
Managing Product Delivery (DP) or creating, delivering and reviewing project components.
Managing Stage Boundaries (SB) or reporting on the current management stage and planning for the next stage.
Closing a Project (CP), or de-commissioning the project and freeing up the resources tied up to the project, and identifying follow-on actions
A planning component underruns all these stages.
PRINCE2 focus more on deliverables than the business case, and as such, works best as a project implementation tool rather than a project-planning tool. It nevertheless finds widespread application in project planning and remains best suited to break down large and complex projects spreading over a vast amount of time into small and manageable chunks.
Image Credit: Wikimedia Commons
PMBOK
PMBOK, or "Project Management Body Of Knowledge" is an industry standard project planning model and the dominant methodology in use in North America.
PMBOK lists 42 processes spread over nine knowledge areas of integration management: Project Integration Management, Scope Management, Time Management, Cost Management, Quality Management, Human Resource Management, Communications Management, Risk Management, and Procurement Management. All 42 processes find further grouping into five categories: initiating, planning, executing, monitoring or controlling, and closing. Each process falls into one knowledge area and one group, thereby creating a matrix structure.
The processes are described in terms of
inputs such as documents, plans, and designs
tools and techniques used or the mechanisms applied to inputs, and
outputs such as documents or products.
Effective project management requires implementation of all the 42 processes.
Kepner-Tregoe Model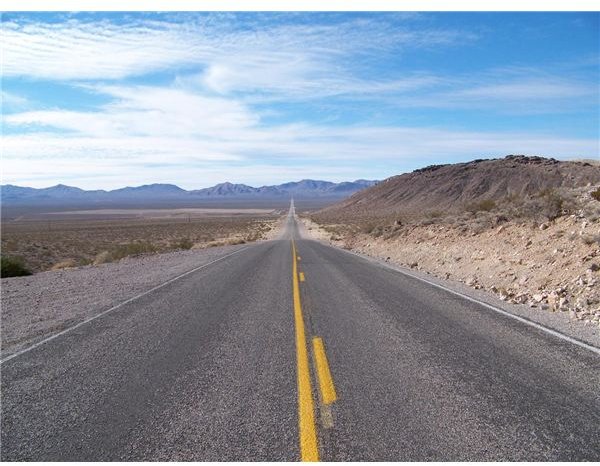 Another example of a project planning model is the Kepner Tregoe model. This model incorporates four distinct processes:
'Definition' justifies the project in terms of need and relevance by determining the specific objectives of the project. The time, cost, resources required, and other performance parameters all find mention in this process.
'Planning' elucidates who executes the specific tasks of the project, the timeline of implementation, and risk management aspects.
'Implementation' looks into the deliverables by ensuring the effective use of available resources, monitoring the process to resolve issues that may arise, and evaluating the process.
'Communication' is actually a part of the above three process and concerns with stakeholder involvement and satisfaction, people management, and developing leadership skills.
The Kepner-Tregoe model is a step-by-step approach useful to plan complex but stable projects with repetitive challenges where the outcome is clearly known at the beginning. One high profile implementation of this process was in the project to analyze what went wrong during the Apollo moon shots.
Image Credit: flickr.com/Mark Holloway
Log Frames Model
Log Frames or Logical Frameworks is another project-planning model. This model adopts a top-down approach to project planning by identifying the activities in a project with a rigorous risk and assumptions analysis through a 4x4 matrix. One side of the matrix includes project goals, project tasks or projects, outputs or deliverables, and activities of the project on one side, and the other side of the matrix includes indicators of achievement, means of verification, and important risks or assumptions on the other side.
The United States Agency for International Development (USAID) first adopted Log Frames in 1969 as a tool for strategic planning, and since then this model finds widespread application with most fund raising agencies. The biggest strength of Log Frames model is its simplicity that allows capturing of all project aims and objectives on one sheet of paper.
References