Today's Great Leaders of Business: Organizations That Consumers Love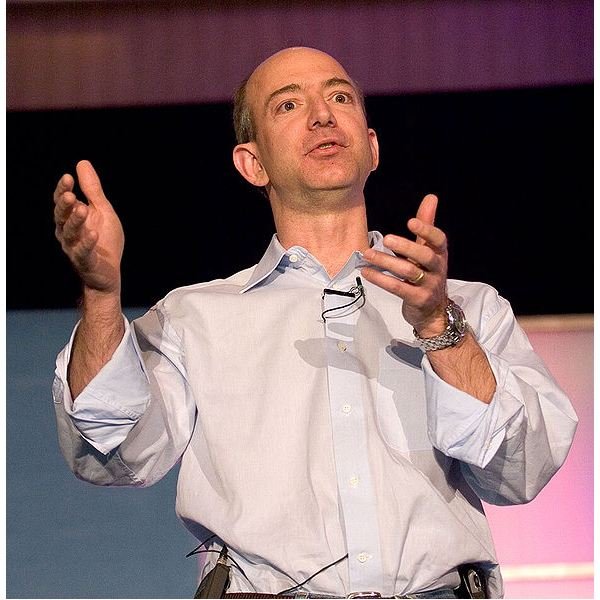 Resources for Recession-Tested Business Models
This article provides a quick glimpse of great leaders of today's business organizations. They continue to make their marks despite the passing of a tumultuous decade. Currently hailed as exemplary business leaders, their feats and achievements provide project managers with models for developing recession–tested enterprises.
These great leaders of business are regarded as inspirational since they didn't give up with their out-of the-box ideas, although they initially met with rejections. By believing in what they perceived, they left their jobs and pursued their visions on their own. By harnessing their technological skills and knowledge, as well as by delving into the economic needs and wants of present-day consumers, they have emerged as among the top business leaders of today.
The following sections furnish profiles of four youthful personalities, their educational and familial backgrounds, plus overviews of their companies' respective business models.
Jeffrey Preston Bezos of Amazon.Com
Personal Background:
Jeff Bezos is the founder of Amazon Com, which he introduced in the World Wide Web in July 1995. He was born in Albuquerque, New Mexico, on January 12, 1964. In later years, his family moved to Florida, where he completed high school education at Miami Palmetto Senior High School.
Even at a very young age, Jeff was already tinkering with science projects by setting up his own laboratory in his parent's garage. He became acquainted with computers during his high school years and immediately developed a great liking for its technological capabilities. His love for computers led him to Princeton University where he graduated with a dual degree, in computer science and electrical engineering; his major areas of concentration centered on the study of physics.
Work Experience
Jeff started his career by joining one of New York's high-tech start-up companies called FITEL, where he acquired practical experience in building a network for international trade. Two years later, he went to work at Bankers Trust Company in New York and led the team that developed the company's computer system. At the age of 26, Jeffrey Bezos held the distinction of becoming the youngest vice president of the said financial institution.
In the same year, Jeff went to work with D.E. Shaw & Co, and his computer science expertise was harnessed in developing technological applications for stock market deals. This included a sophisticated technical system that supported a quantitative hedge fund. By 1992, and after several promotions, Jeffery Bezos was elevated to a senior vice president position.
The Birth of Amazon.Com
It was during his stint at Shaw that he explored the Internet's many possibilities. He envisioned a new kind of commerce as he followed Internet trends. After going through thorough research, Jeff zeroed in on the idea of providing the book-reading public with an online tool for browsing and purchasing books online.
Unfortunately, his employers failed to perceive the young man's vision, but this did not dampen the latter's confidence. He so believed in the viability of his ideas that he left his job at Shaw and went into business for himself. He called the business Amazon, since the river symbolizes an endless stream of flowing resources, which branch out into several directions.
He and his wife Mackenzie set-up the business in their two-bedroom house by running three Sun microstations and by requesting 300 people to test it. In July 16, 1995, with his code working on different computer platforms, he opened the Amazon website to the world. Within a span of 30 days, it was selling books in all of America's 50 states and in 45 countries outside of the US. By September of the same year, the website was selling at an average of $20,000 a week, which spurred Jeffrey into expanding with music CDs, videos, toys, electronics, clothing and many more.
While other websites were affected by the economic downturn, Amazon continued to reap profits because it actually provided what the consumers needed. The online store presented a cheaper alternative, in which buyers' limited financial resources could be maximized in order to meet the rising costs of living. Amazon expanded its store offers by including usual grocery items and almost all known household supplies.
Jeffrey Bezos was named by Time Magazine as the Person of the Year in 1999 and in 2008, he was included in US News and World Report as one of America's Best Leaders.
Information about today's great leaders of business continues on the next page with more on Jeff Bezo's Amazon.
Jeff Bezo- Business Leader of Today (continuation)

Amazon Business Model
Jeffery Bezos came up with a business model of an enterprise that provided consumers with an online store, where goods could be bought at cheaper prices. This allowed the latter to maximize consumers' time and money as well as provide convenience, by having the goods delivered right to buyers' own door steps.
This brilliant-minded business leader of today is fully aware that the key to sustained growth is to integrate current technological innovations in his business model. Hence, today, Amazon provides more than just shopping convenience but also income-earning opportunities for website owners who'll earn commissions by reselling Amazon products. It has an auction site for selling used goods, plus an online tool for authors who wish to create, publish and sell their books online at practically no costs.
Sergey Mihailovich Brin and Lawrence E. Page of Google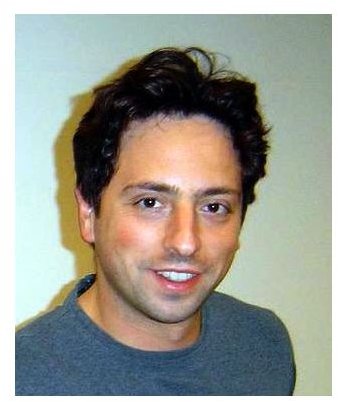 Sergey Brin
Sergey is relatively unknown compared to his partner Larry Page, although it would be impossible to mention one without including the other. They are the two young men behind the founding of today's most significant search engine we all know as Google. Sergey is President of Technology.
Despite his success and billion-dollar worth, Sergey Brin is said to keep a low profile by driving to work in an inexpensive car, and he is still renting a two-bedroom flat. Nonetheless, he can be seen working in Google's premises with his rollers skates on and playing roller hockey during office breaks.
Born of Russian origin, Sergey is also true to form as a keen gymnast and is highly involved in acquiring trapeze skills.
Personal and Educational Background
He was born in 1973 in Russia to a Jewish couple who decided to move to America in 1979. He inherited his mathematical aptitude from his mathematician father who found work in the US as a professor of mathematics in the University of Maryland, while his mother became one of NASA's specialists. At the age of nine, Sergey's father gave him his first computer, a Commodore 64. It was quite apparent that young Sergey had a great love for its technological wonders.
Sergey Brin gives the Montessori school credit for his educational foundation. This accordingly prepared him for a Bachelors of Science degree in computer sciences and mathematics, which he completed with high honors in 1993. By 1995, he was able to complete his Master's Degree in Computer Science at Stanford University, and in a short while, received a fellowship from the National Science Foundation.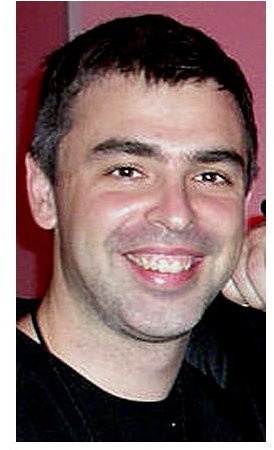 Lawrence E. Page
Larry Page is more visible as co-founder of Google and is among the great leaders of business innovations. He is the President of Products for Google Inc., where he has gained considerable recognition. In 2002, he was named World Economic Forum Global Leader for Tomorrow, and he was elected to the National Academy of Engineering and was appointed as a trustee of the X Prize Board in 2004.
In the same year that Sergey Brin was born, Lawrence E. Page was born in Lansing, Michigan, to a university professor of computer science and a computer programming teacher who were both teaching at the Michigan University. Both parents served as his foundation for a future career in information technology, although it was still something unheard of during the 70s.
He earned his high school diploma at East Lansing High School, completed his Bachelors of Science degree in Computer Engineering at the University of Michigan and proceeded to Stanford University for a Masters degree. There, he met Sergey Brin, which was the turning point for both. Yet their team-up seemed unlikely for those who knew them, because the two young men apparently didn't like each other.
The next page relates how these two great business leaders co-founded Google Search Engine plus an overview of its business model.
Sergey Mihailovich Brin and Lawrence E. Page - Business Leaders of Today (continuation)
The Co-Founding of Google
While studying at Stanford University, Sergey Brin and Larry Page were observed to be often at odds and engaged in heated discussions for every topic that cropped up. Yet this paved the way for discovering their common interest–that of formulating and developing a system of processes for retrieving information from the web, coming from large data sets.
They co-wrote a scientific paper at Stanford University, entitled "The Anatomy of a Large-scale Hypertextual Web Search Engine". They initially called their search engine "Back Rub", which was the beginning of the Google Search Engine.
Another aspect shared by Sergey and Larry was their high standard of moral and ethical values. They had a common desire to make life on Earth better but only through ethical means. Hence, after working on their scientific visions of a hypertextual web search engine, they tried to sell their idea to well established, high-tech businesses, to which business owners could not relate.
The duo decided instead to write their own business plan, where their mission was "to make life better for consumers" and their motto was "Don't be Evil". They have constantly professed that they have no intention of conforming to the conventional and traditional corporate structure and that the company will be committed to acts of philanthropy.
After raising an initial investment of almost one million dollars, Sergey and Larry started their own company by holding their office at Menlo Park, California, and calling it by its unique name Google. Since its establishment in September of 1998, the company grew rapidly and by 2002 onwards, Google has been reaping awards as the best technological achievement. Sergey and Larry have been awarded with honorary degrees, fellowships in science, art and technological academies, and have been touted as among the world's billionaires and richest persons in America.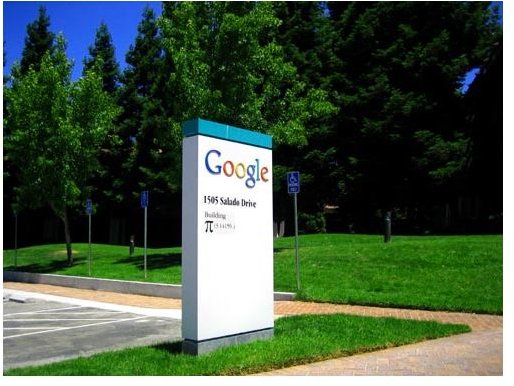 The Google Business Model
The Google business model is basically customer oriented, and its owners have constantly informed investors that profit generation is not their main concern. This is part of their initiatives, to break away from the traditions of a conventional corporate structure. Hence, whatever profits that Google reaps, will be first and foremost allocated for developing search innovations that will make life better for its customers.
Initially, the company's main source of funding was through providing affordable advertisements and selling search tools to corporations. However, since advertisements have become widely regarded as discretionary expenses during the economic downtrend, Google's source of income has been augmented by going public.
The Google business model is regarded as ahead of its time, by catering to the wants and needs of customers and by offering them free online tools and applications. Despite their IPO venture, Google maintains its business platform as it was originally conceptualized. Today more than ever, this platform has become significant in the recent business trend of focusing on what is practical and useful, in order to make life's necessities more affordable to customers.
Steven Paul Jobs - Great Leaders of Business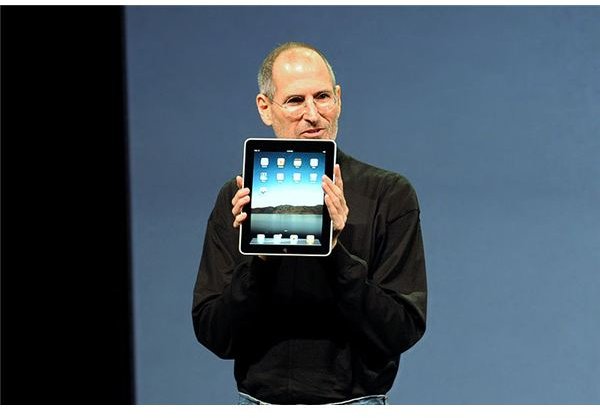 Steven Paul Jobs - Apple, Next and Pixar
Steve Jobs is known mainly as the cofounder and CEO of Apple Computer Co and Next. Unlike Jeff Bezos, Sergey Brin and Larry Page, Steve Jobs was born not to an illustrious set of parents. In 1955, his mother, who was an unmarried graduate student of San Francisco, California, decided to give him up for adoption a week after his birth. His biological parents later married and had given birth to a sister, whom Steve met only during his adult life.
Steve attended high school at Cupertino, California, and was active in attending the after-school lectures being conducted by Hewlett Packard Co. There he found work and a future partner in the person of Steve Wozniak. Although Steve Jobs enrolled at Reed College, in Portland, he dropped out and went back home and continued to attend meetings and lectures for computer technology seminars.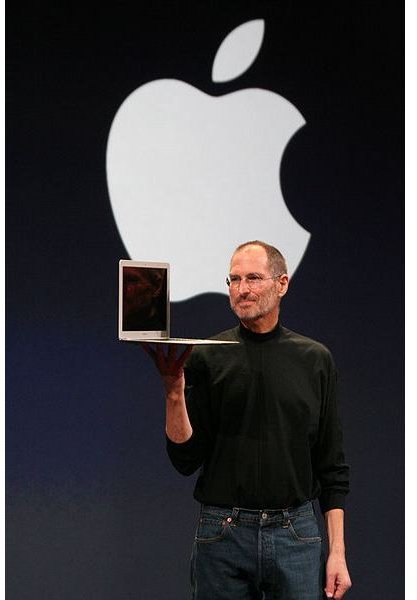 Job Experience and Careers
He and his friend Steve Wozniak found computing work at Atari, which was all about reducing the size of circuit boards, although it was Wozniak who was more knowledgeable. In 1976, Wozniak came up with a computer design for his personal use, which Steve Jobs saw as the beginnings of a computer business. The two founded the Apple Computer Company, which went through several phases as Apple I, II and III. They all brought the company relative successes, enough to be recognized as a lucrative investment to gamble on at the stock market.
There was a time in Apple Company's history that Steve lost his position in a power struggle, wherein he was forced to resign. Undaunted, Steve founded a company which he called "Next". Its first ventures were not too successful but the Next Co. came up with operating systems compatible to Apple Computer Co., and through this Jobs was able to bring lucrative deals for Next. Apple bought Next and Steve Jobs was back at Apple, who was intent on bringing back profits to the latter.
Steve's efforts finally paid off with the release of the iMac line of computers, a range that worked well for Apple. Soon the company's software developments division turned its focus to consumer electronics, such as portable music players called iPods and digital music software called iTunes. All these became successful feats, although along the way, in 1986, Steve Jobs bought Lucasfilms' computer graphics division and called it Pixar.
Information on business leaders of today continues on the next page, with more on Steve Jobs' job experience and careers.
Job Experience and Careers (continued)
After several successful team-ups with Walt Disney Company, which produced a series of hit animated movies, he sold Pixar to Disney for $7.4 billion that established Steve as Disney's largest single shareholder. He also remained as one of Disney's board members as part of the negotiations.
In 2009, Fortune Magazine bestowed the title "CEO of the Decade" to Steven Paul Jobs, which was highlighted by his successful return to Apple. His comeback was regarded as the turning point in the software company's corporate existence. His impact on the business world was in changing the face of the music, movie and mobile telephone industries, as it broadened the range of applications for the computer industry.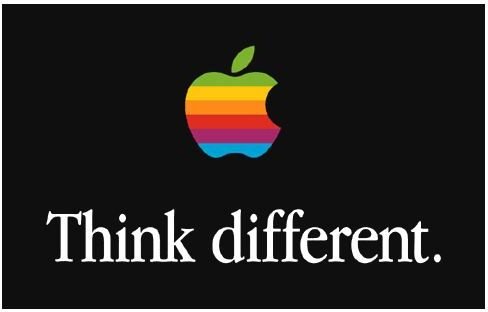 The Apple Business Model
The Apple business model is said to conform to three different companies, Dell, Microsoft and The Gap; they were the models used for managing the company's hardware manufacturing, software engineering and for retailing, respectively.
Its main software product, Mac OS X, is directed to a wide range of niches, which include education, entertainment, business enterprise and the consumers. Apple's hardware sales have extended into servers and mp3 players at lower costs but with more built-in functionality. Retailing is said to capture a small market since Apple Stores are geared at targeting the upscale consumers at mall stores.
Apple's sales strategy is by itself unique, since new products are not announced publicly but are leaked, as if some scientific breakthrough is in the offing. This readily catches-up, and free media is harnessed, at the same time dispensing with advertising costs. Much to the delight of consumers, they are not disappointed with their latest purchases because the company has maintained user-friendly features, which allows them to use their gadgets with ease.
Steve Jobs was not cut from the same mold as the other three great leaders of business organizations of today. Nonetheless, he saw the consumers as the answer to what seemed be missing and used their behavioral responses to create a different kind of sales strategy.
Reference Materials and Image CreditSection
Reference:
Internet Business Models: https://internetbusinessmodels.org/
Image Credits:
All images are courtesy of Wikimedia Commons