Non Profit Boards and Efficient Communication: 5 Ways to Achieve a Competitive Advantage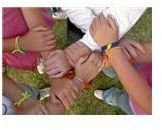 1. Improve Critical Thinking Skills
Non profit boards and efficient communication work hand in hand toward meeting the organization's objective. Developing critical thinking skills are essential here. The members who develop critical thinking skills perform beyond expectations. There is always a gap in non profit organizations between wanting to achieve certain goals and achieving them in reality. Effective communication helps to shorten this gap. Most of the times, assumptions lead to miscommunications and in turn, create chaotic situations. Using critical thinking skills will help a great deal in these scenarios.
Critical thinking skills will help to:
Assess the statements whether they are fully or partially true or false
Create processes that are intellectually controlled and managed
Make decisions by using defined methods and concepts
Evaluate evidences before coming to conclusions in problem solving
Generate an open mind and flexible thought process for new ideas and alternate perspectives
Identify patterns and resolve problems
Make sure the board members have adequate critical thinking skills to benefit the organization. Deploy sessions to improve this particular skill among board members.
2. Build Brand Loyalty
Is branding necessary for non profits? The answer is absolutely yes. Recently one of my friends sent me an email requesting a grant for a familiar non profit organization (NPO) which takes care of underprivileged children in India. By seeing the name of the organization itself, I arranged to donate money. The name of the organization was CRY - Children Right and You. They have built a brand loyalty that serves its purpose. While preparing a communication plan for non profit boards, it is imperative to keep its brand loyalty in mind.
How can this be achieved?
Conduct sessions to make board members understand the brand loyalty
Create brand logo, slogans and a cliché that shows what your organization stands for
Repeatedly remind the board about your organization and its branding in all your communications
The board must understand why the organization is formed and whether it works toward achieving its aim
Frequently interact with the board to reinforce brand loyalty
Boards must understand that branding aims at developing a clear communication which in turn helps to attain organizational goals.
3. Create Team Environment
Much like for-profit organizations, teamwork is critical in meeting non profit organization's objectives. Unlike for-profit organizations, not all the non profit organizations work in a structured way. Developing a team environment is definitely not an easy task.
What can be done to create a team environment in your non profit organization?
Involve everyone while planning and implementing communication strategies
Assign responsibility for activities that need coordination from each member in one way or another
Arrange periodical meetings via phone, conference calls, in person meetings, social media, webinars and by using all technological means available
Control and monitor communications and keenly follow up on outcomes
Guide the board members by creating clear objectives to work in a team environment
Your non profit board may consist of virtual teams working from different geographical locations and various timezones. In such scenarios, creating an effective communication plan for a virtual team will help a lot.
4. Understand the Target Audience
The connection between non profit boards and effective communication relies highly on strategically managing the target audience.
Boards must understand the below aspects:
Who is the target audience? - Non profits may have audiences who are underprivileged or uneducated. Audiences may also consist of those from rural areas where there is less or nil exposure to worldly changes. Unless the board knows to whom they are addressing, the communication process won't bring in any positive outcomes. If you have a group of senior level professionals as board members, monitor their communication with the utmost care. Plan a high level communication by using management jargons will not work if the audience is not appropriately knowledgeable. To promote the communication on non profit boards, it is imperative for members to understand who the target audience is.
What is the purpose of the communication? - Unless the purpose of the communication is well understood, it will be tough to achieve why the plan is created. Non profits can have various objectives behind communication plans such as grants, awareness creation, business prospects, community issues identification, and so on. Understanding the purpose of the communication plan will help the board to create a synchronized process.
Hence, understanding the target audience is very important to promote communication efforts.
5. Create, Control and Monitor Key Messages
Do you know creativity plays a major role in enhancing communication on non profit boards? Use your creative skills to design your communication plan with key messages. While creating key messages, it is a good idea to use the old form of the journalist's cliché such as why, who, what, when, how and where. A few question examples are given below.
Why is the key message necessary?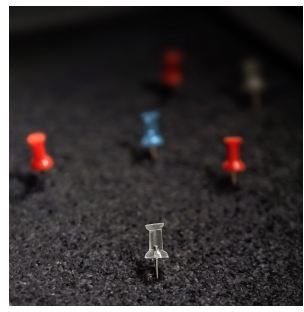 Who is creating, controlling and monitoring the key messages?
What is the objective of the key message?
When is the key message be delivered?
How is the key message to be delivered or launched? How does this key message help the organization?
These are the tools used by journalists while developing stories out of incidents. This method helps to create, control and monitor key messages. Conduct focus groups and one-on-one meetings if necessary to solve issues and misunderstandings while managing key messages.
Designing the Communication Plan
Designing the communication plan appropriately helps to improve its effectiveness. Be consistent in your communications by regulating and polishing the tone of the statements. While using printed forms like papers, brochures, newsletters, posters or letters, utilize the right colors and images which talk about your brand. Remember, you are working for a non profit organization. Always keep budget in mind when creating effective communication plans for non profit boards.
References
_Ten Steps to stronger Non Profit Communications referred at https://www.socialedge.org/discussions/marketing-communication/ten-steps-to-stronger-nonprofit-communications-march-2005/_
Image Credits:
Team Environment, Eastop, sxc.hu